Our Intelligent Source Detection™ Nominated for ETA's 'Technology Innovation' Award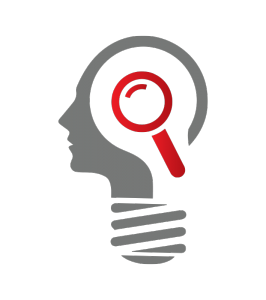 Chargebacks911® is passionate about creating dynamic, innovative solutions to help ecommerce merchants optimize profitability, manage chargebacks and minimize risk. We pride ourselves on our ability to successfully monitor industry trends, detect potential threats, and create proactive solutions.
Chargebacks911® is pleased to announce one of our patent-pending technologies was recognized for a prestigious industry award. It's an honor that our peers and fellow ecommerce experts have not only recognized our commitment to innovation, but also see our solutions as a superior option for risk mitigation.
Intelligent Source Detection™ is Innovative Technology
After fielding nominations from across the globe, the Electronic Transaction Association selected Chargebacks911® as a finalist for this year's 'Technology Innovation' Star Award. The nomination recognizes our Intelligent Source Detection™ technology, a proprietary system unlike anything else on the market today.
Thank you ETA! We are honored to be considered as a finalist.
When Chargebacks911® began back in 2009, our co-founders considered it their mission to deliver unparalleled, industry-defining solutions. We continue to live up to that aspiration, and more and more industry leaders are recognizing our commitment to innovation with each passing year.
About the Star Awards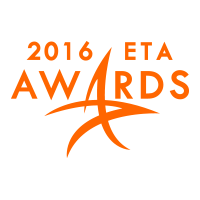 The Star Awards were first presented back in 2003 by the ETA in recognition of "individuals and companies that have made a significant difference in the payments industry, whether through innovation, business practices, or contributions to the association."
The ETA reveals the award recipients every year during the Visa President's Dinner & Star Awards Gala, the central attraction of the ETA TRANSACT convention. Nominations are open to the public, with finalists and award recipients in each category selected by payments industry experts and ETA representatives.
Past recipients of the Star Awards include such recognizable names as PayPal, Discover, NPC and First Data.
What Makes Intelligent Source Detection™ So Innovative?
It's no surprise to us that payments industry figures would recognize what a significant advancement our Intelligent Source Detection™ technology represents. After all, effective chargeback mitigation strategies have remained elusive for years, and our Intelligent Source Detection™ represents the first solution to yield real success.
Chargebacks911® was the first service provider to determine that any chargeback can be attributed to one of just three things: merchant error, criminal fraud or friendly fraud. However, the big question remained: how can merchants identify which of these three sources was to blame?
Intelligent Source Detection™ is the answer. For the first time ever, it is possible to conclusively identify the source of merchants' chargebacks. This technological advancement removes the guesswork and the trial-and-error adjustment to produce superior results.
Enhancing Prevention
We use the identified source of the chargeback to create prevention and mitigation strategies.
Previously, merchants were forced to rely on reason codes for chargeback management. Since friendly fraud can be disguised with any reason code, this method is inefficient.
For example, in 2015, merchants lost $118 billion to false positives while actual credit card fraud only cost $9 billion. An inability to identify the true source of the fraud created an overly aggressive prevention strategy. Targeting the wrong source is costly and inefficient.
Enhancing Disputes
Intelligent Source Detection™ enhances the representment process too.
Without Intelligent Source Detection™, a significant portion of illegitimate chargebacks remained unchallenged. Since merchants were unable to identify the true source, they had to rely on the accompanying reason code.
The majority of chargebacks are filed with an "unauthorized transaction" reason code that implies true criminal fraud—which is undisputable. However, Chargebacks911® has found as much as 80% of chargebacks are actually cases of friendly fraud. By identifying the true source, merchants can challenge more cases and recover more revenue.
Merchants no longer need to worry about jeopardizing customer relations while disputing chargebacks. Without Intelligent Source Detection™, merchants run the risk of disputing actual criminal fraud, which would lead to distrust and strained relationships. However, by definitively identifying friendly fraud, merchants can challenge chargebacks without negatively impacting client retention.
Integrating Intelligent Source Detection™ With Other Products
Our Intelligent Source Detection™ technology seamlessly integrates with our other solutions to provide comprehensive chargeback protection.
Want to Learn More?
The Electronic Transaction Association has marked our Intelligent Source Detection™ as one of the payment world's most innovative technologies—but don't just take their word for it.
Contact Chargebacks911® today for a free ROI analysis. Learn how Intelligent Source Detection will positively impact your business's bottom line.
---