How to Prevent Chargebacks: The Ultimate Merchant's Guide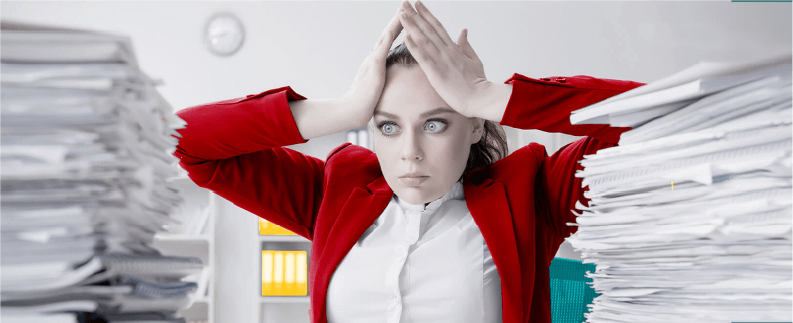 Chargebacks are a real and growing threat for online merchants. They drain revenue, damage customer relationships, and can even threaten your ability to process payments altogether.
The right chargeback prevention steps, however, can dramatically reduce disputes. In fact, preventing chargebacks may be the best thing you can do to increase revenue and ensure the long-term sustainability of your online business.
This resource will provide a comprehensive overview of the tactics you can deploy to prevent chargebacks and payment disputes, including the eight fundamental strategies that are most effective at reducing chargebacks. For an even deeper dive, though, consider downloading our free Chargeback Prevention Guide, which includes dozens more chargeback prevention tips:
Learn More Simple Ways to
Prevent Chargebacks
Save time and protect your revenue with more insider tips and strategies for chargeback prevention. This FREE guide details 50 techniques for shutting down chargebacks before they happen.
Why Preventing Chargebacks is Important
Chargebacks are not a subject most people like to think about. The payment dispute process can be difficult to understand. And, because consumers dispute a relatively small percentage of overall sales, many merchants simply write off the losses as a "cost of doing business."
Does that sound like you? If so, you may be drastically underestimating the impact chargebacks have on your bottom line.
Beyond the lost sales revenue and the cost of the merchandise, each dispute will also come with ancillary expenses. These include chargeback fees, administrative fees, and overhead costs like shipping, fulfillment, and customer acquisition costs. Other sources of loss, such as false declines and return fraud, will also likely increase.
According to one study, the average chargeback will cost you $3.60 for every dollar lost to fraud, when you account for all these additional expenses. This interactive tool provides a more realistic view of true chargeback costs.
What are Chargebacks Really Costing You?
Annual Revenue Lost:
+ Chargeback Fees:
+ Admin Fees:
+ Cost of Goods & Shipping:
---
Total Annual Chargeback Cost:
The direct financial losses associated with chargebacks can be substantial. However, payment disputes also impact your business in less obvious ways. Banks, for example, use chargeback volume as a key indicator of the risk you pose as a merchant. An excessive chargeback rate can lead to the withholding of funds and more restrictive processing requirements. It could even lead to account suspension or outright closure.
Even with all of this at stake, many merchants believe efforts to prevent chargebacks are futile. They're wrong, of course; with the right strategy, chargeback prevention is very achievable.
Chargeback Prevention Strategy by Source
Cardholders are allowed to file chargebacks for a variety of "official" reasons. Credit card networks provide codes to designate the given claim, but these labels seldom tell the whole story. Ultimately, we can trace all customer disputes back to one of three fundamental sources:
Each source represents a unique set of challenges and potential triggers. Therefore, each requires unique prevention strategy.
To reduce chargebacks, you must know the core cause behind each dispute. Reason codes can't reliably provide this information. It is achieved only through detailed analysis, dynamic strategies, and innovative technologies.
Once you identify your chargeback sources, you should proceed by breaking chargeback prevention strategies down into three stages:
Step 1
Prevent Chargebacks from
Criminal Fraud
Third-party credit card fraud covers any unauthorized transaction made with stolen or breached payment card information. This activity is flourishing on a global scale. In fact, data from LexisNexis suggests that the average US retailer suffered 727 successful fraudulent transactions per month in 2020. Given that the average fraudulent transaction stands at $174, this translates to $126,500 in monthly losses.
Most merchants overestimate the amount of criminal fraud they experience. As we'll see in a bit, many disputes identified as criminal fraud are actually cases of friendly fraud. However, you can't identify those friendly fraud chargebacks until you first eliminate the possibility of criminal activity.
Criminal fraud chargebacks are generally less ambiguous than other disputes, which makes preventing them a more straight-forward process. Once you identify the extent of the problem, you can begin developing a strategy using fraud scoring, card network verification tools, internal manual review processes, and detection processes.
Step 2
Prevent Chargebacks from
Merchant Errors
"Merchant error" covers a wide range of seemingly minor policy and procedural missteps that can trigger chargebacks.
You may not be able to identify a singular, glaring mistake that has a measurable impact. However, issues like unclear policies, processing shortcuts, and simple oversights can collectively account for many of the chargebacks you experience. In fact, somewhere between 20-40% of all chargebacks are likely cases of merchant error.
Again, the good news is that these chargebacks are preventable...if you can identify the errors responsible. This requires an in-depth, end-to-end evaluation of your business. You must examine your policies and practices, reviewing and rewriting them as necessary. You must check every element of the sales process for chargeback triggers.
One problem, though: the typical merchant is too close to their business to perform this type of unbiased analysis. Intimate, first-hand knowledge of the business seems like an advantage, but it can actually blind you to missteps that would be more obvious to an outside observer. That's why the assistance of a third-party expert is almost always more effective.
Step 3
Prevent Chargebacks from
Friendly Fraud
So, you've eliminated the majority of criminal fraud and merchant-error chargebacks. That means almost all remaining claims you encounter should be cases of friendly fraud.
Preventing chargebacks from friendly fraud is a challenge. The fraud occurs post-transaction, making it hard to anticipate or mitigate the threat using traditional prevention tactics.
For most online retailers, the best option will be to challenge illegitimate claims through representment. If you're confident that the chargebacks in question are cases of friendly fraud, you can reasonably expect a high number of chargeback reversals, regardless of reason codes. Benefits include both revenue recovery and an improved reputation with acquiring banks.
That's not to say it's impossible to prevent chargebacks from friendly fraud, though. Chargeback alerts and network inquiries send you notifications of impending disputes. These allow you to avoid a chargeback by refunding the order in question, or providing additional transaction details to resolve inquiries.
8 Fundamental Chargeback Prevention Strategies
The occasional payment dispute may be an unavoidable reality. That doesn't mean you're a helpless victim, though. A custom mitigation plan—one designed to prevent chargebacks whenever possible—can significantly lessen the negative financial impact on your business.
Learn More Simple Ways to
Prevent Chargebacks
Save time and protect your revenue with more insider tips and strategies for chargeback prevention. This FREE guide details 50 techniques for shutting down chargebacks before they happen.
Haphazard chargeback prevention efforts will be ineffective. For optimal results, you should start by focusing on the following eight key areas:
The Bottom Line
eCommerce technology is constantly evolving, and new chargeback threats appear daily. An effective chargeback management strategy must be flexible enough to identify new trends and techniques, counteract new technology, and adapt on the fly to a constantly shifting landscape.
Chargebacks911 offers the most comprehensive chargeback management services and products available on the market today. No other provider can deliver our level of transparent, end-to-end chargeback management, going beyond prevention to revenue recovery and future growth.
Whatever you need to prevent chargebacks, we can help. Contact us today for a free demo.