Protect Your Business by Learning the Top 20 Chargeback Risk Factors
We offer more chargeback risk expertise here at Chargebacks911® than any other service provider in the market today. We became the go-to authority on the subject through careful analysis, research, and diagnostic work.
Now, we're offering you the benefit of that research. We're providing a roundup of the top 20 chargeback risk factors, allowing you to be proactive about a problem you never thought you could predict!
Why Do Customers File Chargebacks?
First, you need to understand that there are three fundamental reasons customers file chargebacks: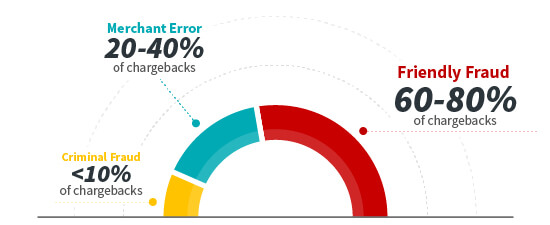 Each chargeback source has many potential triggers, and no single solution. So, how do you start minimizing your chargeback risk and fighting back against fraudulent or erroneous disputes? The answer is simple: you identify the common practices and oversights that cause them.
At Chargebacks911, we use our proprietary Error, Risk, and Threat (ERT) Assessment technology to scan clients' operations, policies, and practices for hidden problems. We identified more than 106 different potential chargeback triggers tied to seemingly-innocent oversights through our research building and implementing this tool. And, among those issues, certain factors stand out as common, recurring problems for many eCommerce merchants.
The Top 20 Dispute Triggers & Chargeback Risk Factors
These are the 20 most-common merchants chargeback risk factors. Study them closely, and ask yourself: "how many of these am I vulnerable to?"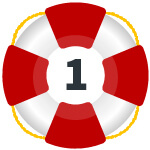 Confusing Policies
If customers don't understand your policies, they won't be able to abide by them. Rather than returning an item, for example, the customer may get frustrated and file a chargeback. Take care to thoroughly explain shipping and return policies to avoid alienating shoppers.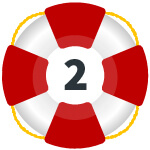 Customers Can't Find Contact Information
Your contact information should be clearly listed on every page of your site. This includes your customer service phone number and email address, as well as links to your social media profiles and your mailing address. If you're not able to provide round-the-clock service, then list your service hours and stick to them diligently.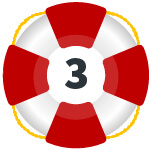 Slow Response
42% of customers expect a response to any inquiry within an hour. You can't afford to waste time when customers reach out for help, which is why you need the infrastructure, staff, and resources to respond in a timely manner. We also recommend you answer all phone calls within three rings; the likelihood that a customer will hang up increases significantly after the third ring.
Not Tracking Deliveries
Using tracking and delivery confirmation benefits you and your customers in multiple ways. First, order tracking reassures customers that their purchases are en route, making the buyer less likely to file a dispute. Then, in the event a transaction turns into a dispute anyway, delivery confirmation can be a very useful piece of evidence to build your representment case.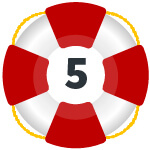 Missing the Signature
You don't necessarily need customers to sign for every single delivery. However, it's a good idea to request signature confirmation for delivery of expensive, high-ticket items. This serves as insurance to help prove that you kept your side of the deal by shipping the item, and that the customer received it.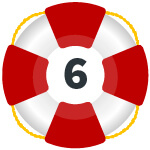 Live Service Unavailable
We already mentioned that slow response can increase your chargeback risk. Well, no response is even worse. A chatbot service can be very helpful to initiate interactions with customers, but you need to have humans available to take-over at the right time and address any more complex matters.
Vague Product Descriptions
Online customers can't get the "touch and feel" effect they would in a brick-and-mortar store; your product descriptions will have to suffice instead. If your products are not laid-out in detail, two things can happen: shoppers will not buy, or disappointed customers will file chargebacks. You need to spell-out each item by color, size, weight, functions, capability, battery life…anything you can think of to give your customers a realistic expectation of what will arrive.
Not Verifying Customers
Some merchants choose to avoid antifraud tools like CVV verification or 3-D Secure, fearing that they'll create too much friction. That's a mistake; these tools are at your disposal for a reason, so take advantage of them! CVV verification is widely seen as a common practice these days, while 3-D Secure is an opt-in program for customers who want to use the service. There's not really a great reason to avoid either.
Skipping AVS
Fraudsters will often have incomplete cardholder information; the criminal may know the card number, and maybe the expiration date or CVV, but will rarely have details like the cardholder's billing address. AVS, or Address Verification Service, allows you to compare the information submitted at checkout against the cardholder's information on-file with the issuing bank. This way, you can spot mismatches and flag them as potential fraud.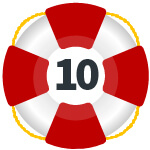 Lacking Photos
Any detailed product description should go together with photos to give the customer a good impression of your products. Elinate this chargeback risk factor by providing high-resolution, close-up images that show the item from various angles. Images should beset-back a bit , too, thereby giving buyers a sense of scale.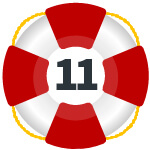 Weak Password Standards
When a customer creates an account on your site, you should require them to make a complex password using a combination of cases, numbers, and symbols. Otherwise, a criminal could easily guess their password using partial account information like an email address and use it to commit account takeover fraud.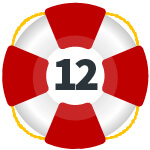 Misleading Billing Descriptors
Your customers won't necessarily see your name when looking at their bank statement. Default descriptors often include information like addresses or alternate names, which can be confusing for eCommerce shoppers. Check out how your billing descriptor appears with each card scheme, and customize it to reflect your business. Otherwise, customers might not recognize your charge and suspect fraud.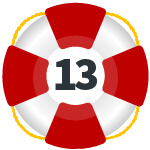 Not Validating Digital Goods
A customer may claim to have never received a digital item like a music download or an eBook, or that someone else made an unauthorized app purchase. How can you verify whether that's true? By storing the download in the cloud and attaching a unique product key to each purchase, then sending the key to the customer via email. That way, you can verify the product key if the customer accesses the download.
Not Verifying Your Terms
Your ToS (terms of service) are like a contract between you and your customer. If your customers don't read them, though, they will not have any idea what to expect from your business. That's why you should ask all your customers at checkout to verify that they've read the ToS and agree to them as a condition of completing the transaction.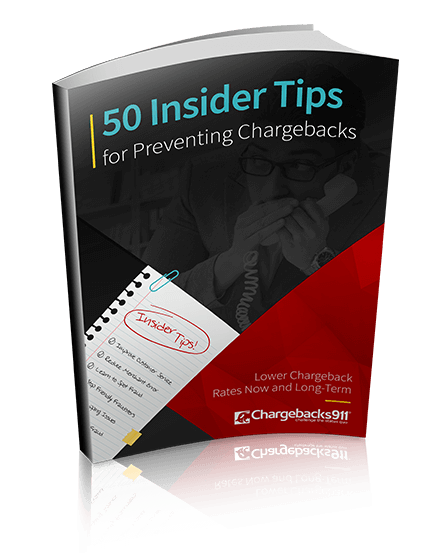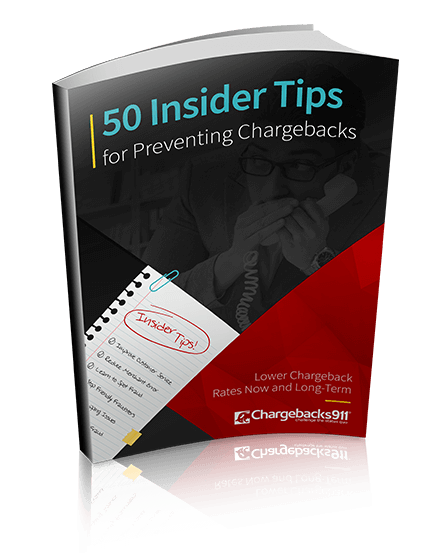 50 Insider Tips for Preventing More Chargebacks
In this exclusive guide, we outline the 50 most effective tools and strategies to reduce the overall number of chargebacks you receive.
Free Download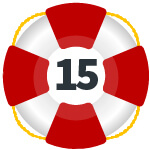 Downplaying Disclaimers
The purpose of a disclaimer is to get your customer's attention and highlight an exception to what would otherwise be assumed. You shouldn't hide disclaimers; instead, they should be loud and clearly visible near the top of any relevant page on your site. It may also be a good idea to remind customers of any disclaimers before checkout.
Outdated Plugins
Web browsers and other pieces of software are updated constantly. If you're not keeping tabs on updates and new plugins, you could leave yourself vulnerable. Stay on-top of all plugin updates, and implement them as soon as possible, or you'll leave yourself exposed.
Misallocating Staff & Resources
Don't you hate wasting time and money? Plenty of merchants throw resources in the trash every day by allocating staff ineffectively with no effect on their chargeback risk factors. Each business has different needs regarding how to organize and allocate staff, so there's no immediate answer here. Not to worry, though; you can reach out to one of our chargeback experts to get help in finding the most effective way to distribute your hard-earned cash.
Not Adopting 2FA Solutions
Mobile payment tools like Apple Pay and Google Pay are not only convenient checkout methods that offer the same tokenization technology as EMV chip cards, they also offer 2-factor authentication. The customer must first unlock the mobile device, then provide a biometric scan to authorize a sale, such as a thumbprint or Mastercard's "Selfie Pay" technology. There's really no reason why you shouldn't offer these innovative payment tools as an option to customers.
Falling Behind the Trends
New customer preferences, eCommerce tools, and policy changes come out constantly. If you're not current, then you open the potential for errors and deliberate fraud. Keep tabs on all relevant industry news, and be aware of how any new developments will impact your business and your bottom line.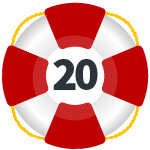 Ignoring Your Case Resolutions
You may be surprised to learn that roughly 1 in 4 merchants who dispute their own chargebacks do not bother tracking their win-rate. Tracking your chargeback win-rate is essential; it allows you to examine and refine your dispute process and strategies, identifying what works and what doesn't.
The Biggest Mistake of All: Doing Nothing.
All the above mistakes can lead to more chargebacks…but there's no bigger mistake you can make than to do nothing about it.
Chargebacks cost merchants roughly $31 billion in direct fees, liabilities, and lost revenue in 2017. Of course, the problem balloons when you factor in all the money lost to false declines, sustainability issues, return fraud, and other related issues. You can't afford to let these simple errors keep causing chargebacks…no one can.
Click below and learn how you can take a stance. Eliminate chargeback risk factors and start protecting your business today.
---