About Us
The Original Chargeback Management Solution Designed for Merchants
The difference between a leader and a follower is innovation. Chargebacks911™ has been a leader since day one. We know innovation is not achieved by following the herd; it's only accomplished by breaking the mold and building a new formula.
Created for Merchants, by Merchants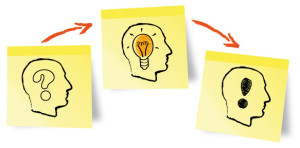 Before creating Chargebacks911™, we spent years building a successful career as online merchants. Over time, chargebacks slowly chipped away at our profitability until one day, all our prosperity threatened to come tumbling down.
We needed a fast and reliable solution, one that prevented chargebacks and recouped profits. All merchants dread losing the ability to process credit card transactions, and no one can afford to throw away profits. Sadly, after using virtually every service available, we reached a devastating conclusion: there simply wasn't a service available with the merchant's perspective in mind.
Seeing a gaping hole in the industry, we decided to take matters into our own hands. We created innovative solutions, patent-pending technologies and aggressive dispute strategies to effectively manage chargebacks. After honing the chargeback solution on our own business, we decided to share our wealth of knowledge and expertise with fellow merchants.
Today, we're noted as an industry leader, the only provider available to help merchants create sustainable businesses with guaranteed ROI.

We Believe…
Our Experience is an Asset.
We've been in your shoes and know the unique challenges merchants face on a daily basis. As fellow merchants, we have a clear understanding of what it takes to make a business work. Partnering with a chargeback service provider who doesn't have that first-hand experience is a risk. Anyone can follow the rule book, but the most valuable chargeback management skills can't be taught—they are learned through real-world involvement.
Your Resources are Valuable.
Most merchants aren't equipped to proactively handle chargebacks. Your exclusion from insider secrets, limited exposure to industry nomenclature, and restricted resources makes chargeback management an expensive process with little to no ROI. When you delegate the task of chargeback management, you're able to reallocate valuable resources to grow your business. You focus on finding and retaining customers; we'll worry about chargebacks.
A Custom Solution is Needed.
A computer can't fix a problem created by humans, and humans are involved in every step of the chargeback process. Chargeback management can't be a one-size-fits-all approach. Rather than rely on traditional loss prevention strategies that are based on static, outdated techniques, you need a dynamic, evolving approach. Our chargeback experts are personally involved in every aspect of your business's prevention and dispute efforts. Our customized solution guarantees ROI.
Standardization is Essential.
The chargeback process is far too subjective. Creating industry-wide standards that are used consistently will bring more long-term benefits to merchants than any short-term solution.Fighting chargebacks sends a powerful message to banks and consumers, decreases the likelihood of future disputes and creates an uncompromising precedent industry members will be reluctant to challenge. Our focus is to achieve long-term, sustainable growth for the e-commerce environment.
Who We Work With
Chargebacks911™ helps merchants create sustainable business practices. Our services are specially designed to help those businesses most susceptible to chargebacks.
Merchants Who Sell Big Ticket Items


The more expensive the item, the higher the resale value for a criminal. This makes certain businesses easy targets. Also, the more consumers spend, the more likely they are to regret the purchase. Friendly fraud flourishes in these environments too.

Merchants Who Offer Recurring Billing


Recurring payments are a slippery slope. They offer a merchant predictable income and more growth opportunities. However, recurring payments also increase the odds of disgruntled, confused, or fickle customers. Cardholders often dread cancelling these bills and seek a no-hassle solution in the form of a chargeback.

Merchants Who Accept Card-Not-Present Transactions


The amount of card-not-present sales is growing by leaps and bounds. Unfortunately, fraud detection technology can't keep up. The risk of chargebacks is greater in the card-not-present environment; both criminals and friendly fraudsters benefit from the less personal encounter.