PayPal Chargebacks: All the Rules, Fees, & Time Limits You Need to Know

If you've ever done any online shopping, odds are that you've at least heard of PayPal. With roughly 360 million active users, Pay is by far the world's largest online payment system. In fact, nearly 90% of online shoppers use PayPal.
PayPal users—both buyers and sellers—count on the company to provide safe online transactions. But how does the service work? Is it a viable option for merchants and cardholders? And, does it offer any real protection against PayPal chargebacks or fraud attacks?
Let's take a closer look at some of the benefits and challenges of PayPal's services.
What is PayPal?
PayPal Holdings, Inc. is a financial technology company primarily known for facilitating online money transfers between buyers and sellers. By connecting a user's payment card to an "electronic wallet," the company provides a safe alternative to traditional payment channels such as checks. As a separate service, PayPal also offers payment processing for online vendors.
First known as Confinity, a developer of security software, the company shifted to online payments and was rechristened PayPal in 2002. Their services were heavily used by internet auction company eBay, which owned PayPal from 2002 to 2015.
In 2015, eBay spun PayPal off into its own entity. The company immediately began expanding its offerings through new services and acquisitions. In addition to its core services, PayPal is also the parent company of Venmo, Braintree, Bill Me Later, and multiple other brands.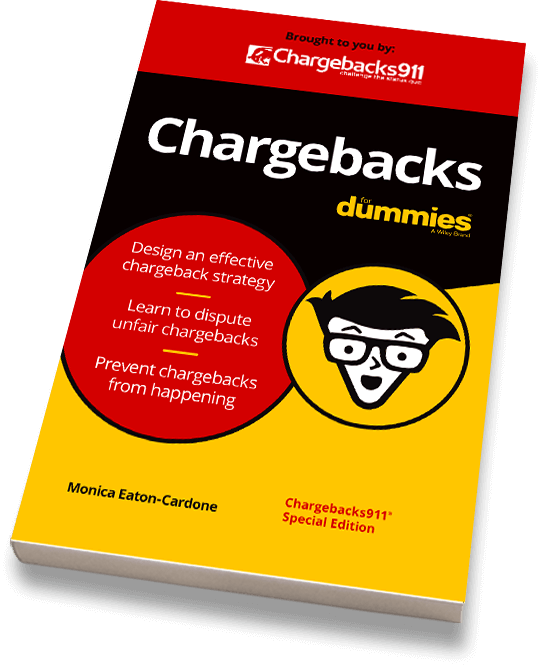 Chargebacks for Dummies
Chargebacks can wreak havoc on your cash flow and profitability. This FREE paperback book is your guide for preventing chargebacks and, when they happen, fighting them more effectively.
What Are the Benefits of Using PayPal?
Besides security, the comprehensiveness of PayPal's services is perhaps its greatest feature. The free app features bill-pay options, peer-to-peer transfers, interest-free "buy now/pay later" services, and more. Users can pay through a connected bank account or credit card, with rewards or QR codes, or even with cryptocurrencies.
For merchants, PayPal competes with other online payment services such as Stripe and Authorize.net. The company isn't necessarily incompatible with these or other traditional payment processors, however. Merchants using the service can offer customers both PayPal Checkout and traditional checkout options.
There are multiple other reasons for both buyers and sellers to consider PayPal:
What Are the Challenges of Using PayPal?
So, there are clear benefits to using PayPal to conduct payments. Of course, there are some drawbacks to using PayPal as well:
Can Cardholders Dispute PayPal Transactions?
It's important for customers to know that they are protected from fraudulent activity on their accounts. As with credit cards, PayPal transactions can be nullified by demanding a chargeback from the bank. However, it is important to note that a PayPal chargeback on a credit card transaction is different from a PayPal claim or dispute.
Differences arise because PayPal provides more than one type of transaction. Take transactions in which both the buyer and seller are using PayPal, for example. For disputes in which both parties are PayPal users, the company facilitates the two parties working together to resolve the claim internally.
In contrast, a PayPal chargeback occurs when a customer does not use a PayPal account, bypassing PayPal and going straight to the bank to contest a payment. In that case, resolving the dispute is out of PayPal's control. Regardless of the PayPal chargeback policy, what happens next is at the issuer's discretion.
Learn more about PayPal chargebacks
PayPal does have programs in place to help merchants and customers in these situations. We'll discuss that more later.
Does PayPal Assess a Chargeback Fee?
If a merchant receives a chargeback on the PayPal platform, the business will incur a PayPal chargeback fee in the currency of the original transaction listing. The company deducts this non-refundable fee directly from the merchant's account.
The amount of the fee varies depending on the currency used. For example, the PayPal chargeback fee is currently set at $20 for transactions conducted using US Dollars.
Again, however, PayPal differentiates between outside chargebacks and internal disputes. PayPal dispute fees apply to transactions disputed via their online dispute resolution process.
If a merchant's PayPal dispute ratio exceeds 1.5% and they processed more than 100 sales transactions in the previous three calendar months, they will be charged a high volume dispute fee (in the US, $30 per dispute). Otherwise, they'll pay the Standard $15 Dispute fee for each dispute.
Learn more about PayPal chargeback fees
Using the Resolution Center to Resolve PayPal Disputes
The PayPal Resolution Center is a portal that enables merchants and buyers to deal directly with each other to resolve issues. Merchants aren't assessed a fee for this, and all parties benefit from faster claim resolution. By comparison, a conventional bank chargeback could take weeks, or even months, to resolve.
Customers can use the PayPal Resolution Center to report transaction issues or ask PayPal to investigate a potential problem with a transaction.
Sellers can respond to customer inquiries and transaction problems. The feature is a great resource for buyer/merchant collaboration and dispute resolution.
That said, the PayPal Resolution Center is only an option for transactions conducted using PayPal's payment services. If the customer bypassed both PayPal and the merchant to file a chargeback with the bank, it means PayPal is only serving as a merchant processor and acquirer. The dispute center will not be able to help.
Learn about the PayPal Resolution Center
Common Question
How comprehensive are PayPal protections?
It varies, but all protections are limited based on certain conditions such as item purchased, payment method, and so on. Each type of protection will only be applicable under specific circumstances, which can be found in your PayPal agreement.
Does PayPal Offer Payment Protection?
PayPal offers three payment protection programs to safeguard both buyers and sellers. Each one provides a different type of protection, but the three are often confused because the names are so similar. Here's a quick breakdown of them:
How to Prevent PayPal Chargebacks
There's good news: the strategies merchants use to prevent PayPal chargebacks are largely the same ones they would use to prevent chargebacks under any other circumstances. Merchants simply need to:
Learn how to prevent PayPal chargebacks
Is PayPal a Good Choice?
Ease of use, a diverse range of features, and solid name recognition combine to make PayPal a good option for both consumers and merchants to consider. PayPal is a reputable company with the highest safety and consumer protection standards in place. They even offer additional programs to ensure buyers and sellers are treated fairly.
That said, the service isn't perfect, which can be especially true when it comes to customer disputes. The company's protections are limited, but a PayPal chargeback can be every bit as much a headache as one from the bank.
True fraud prevention and risk mitigation requires a more comprehensive approach. To learn about chargeback management help that goes beyond the minimal assistance offered through PayPal and other processors, talk to Chargebacks911® about a free chargeback analysis today.