Best Chargeback Management Program
Best B2B Product
of the Year
Best Software
Product of the Year
Best Airline
Industry Solution
What are Chargebacks REALLY Costing You?
Annual Revenue Lost:
+ Chargeback Fees:
+ Admin Fees:
+ Cost of Goods & Shipping:
---
Total Annual Chargeback Cost: Infinite Integrations, Prestigious Partnerships
---
100% Agnostic
|
Fast-Track Integrations
|
Compatible with Current Solutions
Chargebacks911 has more industry integrations, prestigious partnerships, and world-renowned experts than any other service provider.
"The Chargebacks911 team quickly integrated their proprietary systems and within days, began identifying unnecessary revenue loss."

A.P., Owner, Online Retailer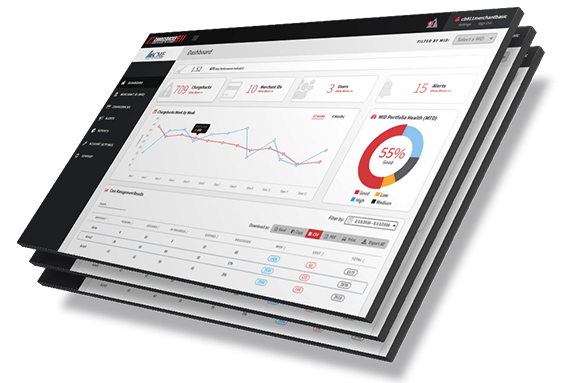 Immediate Results
---
Performance Guarantee
|
Measured Results
|
Pertinent Reporting
When it comes to chargeback management, time is of the essence. Decrease costs and stop revenue loss now.
"The most valuable aspect of Chargebacks911's services is their reporting. You guys are great. Thanks!"

C.C., CFO, Online Medical Supplier
Industries We Serve
---
Chargebacks911 offers scalable solutions that are customized for any business of any size in any industry. With the flexibility to accommodate a variety of payment options, sales methods, and reason codes, Chargebacks911 has what you need, when you need it.
We Take the Guesswork Out of Chargeback Management
We make chargeback management easy - taking the first step is even easier.
Schedule a demo now to get on your way to chargeback freedom
REQUEST A DEMO

Experts at Chargebacks911 explained: "By working out a plan of action in advance, merchants can reduce the risk of chargebacks happening in the first place. But when they do occur, decisive steps are key."

"Friendly fraud follows surges of increased spending," a representative from Chargebacks911 said. "Online shopping is growing, and so is friendly fraud."

"Not fighting back is sending the wrong message to consumers and card companies," an expert from Chargebacks911 explained. "Letting the dispute go tells them that this is a sure way to get a no-questions-asked refund."

"Chargebacks are generally thought of as a last resort. There's a reason for that, say experts at Chargebacks911. "Filing a chargeback without proper justification is a practice known within the industry as friendly fraud."

"Millennials look for banks who are willing to embrace the idea of organic and seamless functionality," a representative from Chargebacks911 says. "Financial institutions that capitalize on those desires will be most successful with the Millennial market."

Credit card companies make it easy to dispute a charge—usually you just log into the issuer's website and click the dispute button next to the purchase amount, a representative from Chargebacks911 pointed out.

Chargebacks911 is a company that works with some of the largest retailers in the country to challenge illegitimate chargebacks.

"What differentiates Chargebacks911 from the competition? Of course, our technology. And we had a massive head start. Today there are probably 20 competitors, but we were the first. Most importantly, we built a solution based on firsthand experience."

If customers can't recognize your business's name on their credit card statement, they're more likely to challenge the payment, says Chargebacks911. Check with your card processor to make sure you're registered under an obvious name.

While chargebacks are a means for consumers to fight back against fraudulent transactions, they also produce another result. "They created a new problem…the option to utilize an alternative refund method," says a representative from Chargebacks911.
We'll run the numbers; You'll see the savings.
Stop losing money to chargebacks. Let us show you how much you could save.
Please share a few details and we'll connect with you!
Over 18,000 companies recovered revenue with products from Chargebacks911
Close Form