High-Risk Merchant Accounts: What They Are? How Do You Find the Right One for Your Business?
High-risk merchant accounts are a subset of services that allow businesses to accept card payments from customers. Credit card processors assign merchants to one of two categories: high risk or low (normal) risk, based on a number of factors.
High-risk merchants face limited choices in processors, plus higher fees and stricter contracts. Being labeled as high-risk sounds bad. But in some scenarios, it can be your best option.
Understanding Merchant Accounts
It's virtually impossible for eCommerce merchants to operate without accepting credit or debit cards. Before you can take "plastic," though, you need a payment processor who acts as a liaison between you, banks, and credit card networks.
Many processors do business exclusively with low-risk merchants, who they see as a safer investment. That means businesses considered high-risk will have a limited selection of potential processors to choose from. Any processor you approach will take a careful, detailed look at your business to determine if you fall under their definition of "high risk," based on the financial risk your company represents.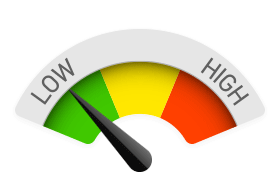 Low-Risk vs. High-Risk Merchants
Before we dive into the details, let's examine the characteristics that differentiate high- and low-risk merchants. The term "low risk" is a bit of a misnomer in this case, since it's just a catch-all for any businesses not considered high-risk.
| | | |
| --- | --- | --- |
| | Low-risk merchant | High-risk merchant |
| Average monthly sales volume | less than $20,000 | over $20,000 |
| Average credit card transaction | less than $500 | Over $500 |
| Different currencies accepted | One | Multiple |
| Offer recurring (subscription) payments | No | Yes |
| Placed on MATCH list/history of excessive chargebacks | No | Yes |
| Main product offering | Low risk: books, office supplies, clothing, home goods, etc. | High risk: software, digital, tickets, seasonal items, etc. |
| Based in or sell to a high-risk country/region (anywhere outside the US, EU, Canada, Japan, or Australia) | No | Yes |
While there are some consistencies, each payment processor has its own set of guidelines: one processor might label you high risk while another won't.
Note that there is no middle ground here: once a processor evaluates your business, they'll make an "either/or" decision. In the processor's eyes, you're either high risk, or you're not.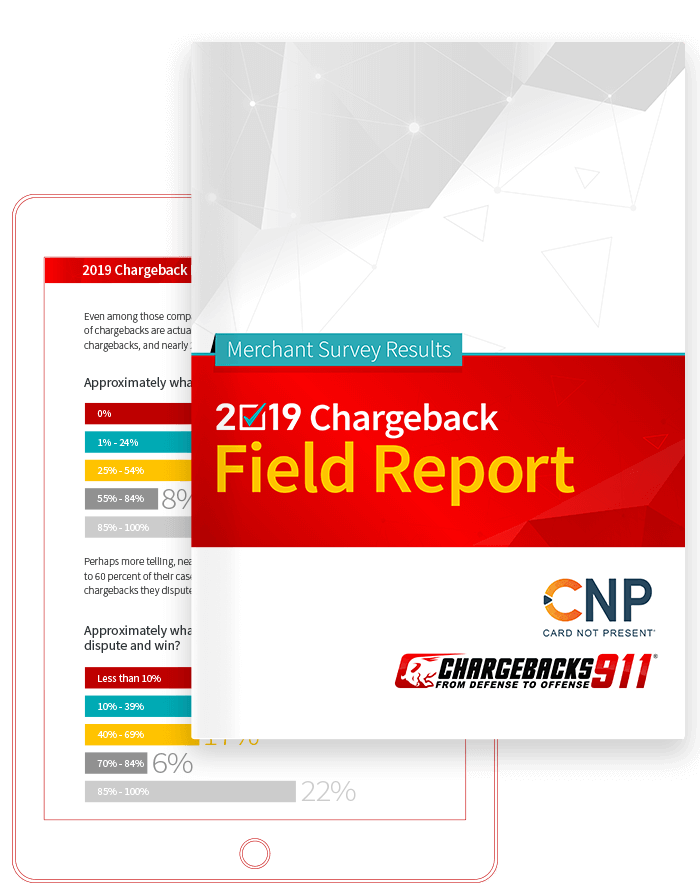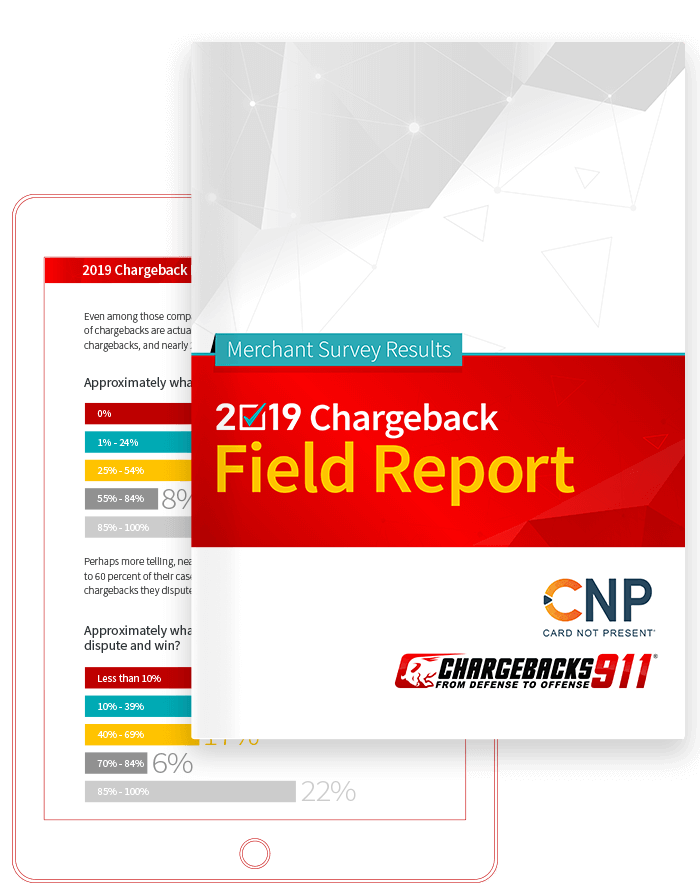 The 2021 Chargeback Field Report
The 2021 Chargeback Field Report is now available. Based on a survey of over 400 US and UK merchants, the report presents a comprehensive, cross-vertical look at the current state of chargebacks and chargeback management.
Free Download

Other Characteristics of a High-Risk Merchant
When determining your risk status, providers also look at two other key areas: your industry and your sales methods.
Industries with High Chargeback Risk
Some industries have historically proven to be more prone to chargebacks and are almost universally considered high risk. Examples include:
Casinos, Gambling, or Gaming
Telemarketing, Calling Cards, VoIP
Pharmaceuticals, Online Drug Providers
Adult Entertainment, Dating Services
Travel, Accommodations, Ticketing Agents
Attorneys, Bail Bonding Services
Subscription Services (Magazines, Collectibles, etc.)
Credit Repair/Debt Reduction Counseling
High-Risk Sales Methods
The way you look for and acquire leads can also influence the kind of clientele you bring in. Thus, your lead acquisition can affect your perceived risk, too.
Common Lead Generation Methods:
Face-to-face (storefront)
eCommerce sale (organic SEO)
Inbound call (infomercial)
Impression-based advertising (pay per impression)
Lead-based advertising (pay for sales leads)
Pay-per-action advertising to direct affiliate publisher or affiliate network
Outbound calling or upsell tactics (online or via call center)
If you want more leads, you're more likely to use a pay-per-action affiliate network as opposed to waiting for walk-in customers. The most aggressive sales tactics tend to bring in high rewards, but also present higher risk.
Where to Look for a High-Risk Processor
Some credit card processing firms accept high-risk business types; others specialize in high-risk clientele. The list of reputable high-risk providers is organized alphabetically:
High Risk Credit Card Processors
| | |
| --- | --- |
| | |
| | Focusing primarily on high-risk e-commerce businesses, eMerchantBroker claims they approve 99% of all account applications. The company has a positive reputation for transparent customer service and reliable support. |
| | CardMax Payments offers flexible accounts, easy set-up, and competitive pricing. Relationships with more than 30 domestic and international banking providers help CardMax provide exceptional service and support. |
| | Cayan has a reputation for helping businesses develop more meaningful customer connections through cutting-edge payment solutions. They're also known for reasonable pricing, and not requiring an early termination fee (ETF). |
| | With flexible multi-currency accounts, Durango Merchant Services works with both US and international merchants. The company has earned high marks for its outstanding customer service and customized pricing plans. |
| | Global Merchant Advisors delivers customized processing solutions that allow merchants to focus on growth rather than payments. GMA advisors are available to guide merchants every step of the process. |
| | Host Merchant Services offers both standard processing and special services for high risk merchants. In addition to gift- and loyalty-card programs, the company provides a free website with email service to new merchants upon request. |
| | HRMA-LLC specializes in high-risk merchant accounts and ACH processing for high-risk business verticals. They offer payment processing for practically every high-risk business type. HRMA-LLC offers fast approvals with no setup fee. |
| | Using an omni-channel platform that adapts to any payment experience, Inovio strives to simplify the confusing payment process. Their flexible APIs, seamless integration and other services work with multiple payment technologies. |
| | Instabill offers PCI compliant solutions--including online payment gateways--and a global reach. They work with all major credit card schemes and their solution supports international currencies, including British pounds, euros, and more. |
| | The experts at PayKings can help merchants set up a low- to high-risk merchant account that delivers affordable merchant services, online credit card payment processing, and seamless integration with the merchant's existing platform. |
| | With a reputation for transparent and honest sales practices, Payline Data offers quality customer support along with several merchant-friendly rate structures. Month-to-month billing and no early termination fee are also pluses. |
| | PaymentCloud serves a range of business types--including high-risk merchants--with a reported 98% approval rate for new merchants. Pricing is based on business history, and the company has no application or account setup fee. |
| | Soar Payments provides excellent customer service along with a good selection of pre-planned service packages. The company strives to be transparent in its costs, providing simplified, "no-haggle" pricing. |
| | Billing itself as a "new kind of service provider," T1 Payments offers flexible underwriting, easy application process, flat rates, and expert support--all combined into a state-of-the-art solution with dedicated end-to-end service. |
What to Expect with a High-Risk Merchant Account
Regardless which provider you deal with, the privilege of accepting credit cards comes at a price. For those needing a high-risk merchant account, the price will be higher in many ways: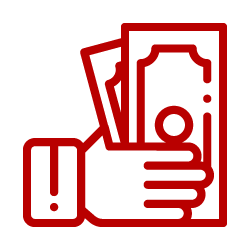 Excessive Fees and Terms
Assuming they agree to work with you, providers specializing in high-risk merchants typically charge higher-than-average fees and demand strict contract conditions. A few providers specialize in backing merchants that even other high-risk processors have turned down. Naturally, the fees and contracts of these companies are even more severe.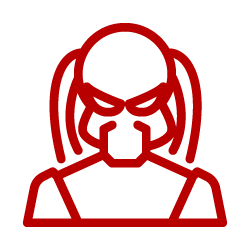 Predatory Practitioners
There are also scammers out there who target merchants in dire straits, offering help at ridiculous prices and based on iron-clad contracts. Before you sign, be sure to do research, check reviews, and Better Business Bureau reports, and always read (or better yet, get your attorney to read) the fine print.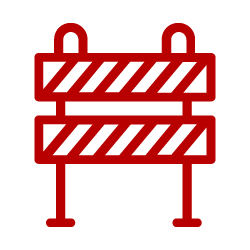 Revenue-Limiting Reserves
Reserves are a way for the payment processor to hedge its bets against your failure: if something goes wrong, they'll still get any money they're owed.
There are three basic types of reserves:
An up-front reserve gives the processor permission to withhold all funds from credit card transactions until a reserve balance is met.
With a rolling reserve, providers withhold a percentage of your daily revenue and hold it for a limited time, returning the money as other funds become available.
A fixed (capped) reserve differs from a rolling reserve in that once the reserve cap is hit, the acquirer won't withhold additional funds unless the reserve is tapped.
It's Not All Bad
Even with all these negatives, some merchants prefer—or at least are willing to accept—a high-risk merchant account. Many high-risk businesses and industries represent significant earning opportunities if the merchant is willing to chance the higher rates and profit withholdings.
And there's another appealing element of high-risk accounts: limited chargeback penalties. Providers are less likely to close a high-risk account because of excessive chargebacks, since excessive chargebacks is how many merchants wound up with a high-risk merchant account in the first place.
Of course, that doesn't mean you should neglect chargeback management: chargebacks might not threaten your merchant account, but they do cause needless profit losses. Every type of merchant can benefit from strategic chargeback management.
Chargebacks Shouldn't be the Determining Factor
Payment processors don't like chargebacks: not only are chargebacks an expensive hassle, they're often indicative of a deeper problem within the business. That's why providers take note when even a few chargebacks trickle in…and why traditional low-risk merchant accounts can quickly be terminated if chargeback levels climb.
But chargebacks are preventable, and we can help. Chargebacks911® enables all ecommerce merchants to increase profitability:
Low-risk merchants in danger of becoming high-risk because of excess chargebacks
High-risk merchants who lose significant profits to fraudulent chargebacks
Contact us today. We'll conduct a free, no-obligation chargeback analysis that shows exactly how much ROI you can expect.
---