Don't Accept Chargebacks as a Cost of Doing Business
Comprehensive Chargeback Management
A Comprehensive Approach Produces Better Results
Chargebacks are just one of many threats to a business's success, but they happen to be among the most dangerous. If left unchecked, chargebacks steal profits and threaten a business's longevity. Operating in today's eCommerce environment demands that merchants implement a strategy for chargeback management—but how?
The most substantial results are achieved through a comprehensive approach to chargeback management. Efforts must address both sides of the issue.
Reduce Chargebacks
Reduce Risk
Cut Costs
Ensure Sustainability
Increase Profits
Improve Customer Retention
Prevent Chargebacks
Improve Customer Loyalty
Recover Revenue
Avoid Excessive Fees
Improve Industry Relationships
Discourage Future Chargebacks
Addressing Chargebacks at Their Source
Chargebacks911 found the most effective strategy is to manage chargebacks based on their source, not ambiguous reason codes. Otherwise, management tactics only address the symptoms, not the actual problem.
Merchants should trace chargebacks to three sources:
Merchants can't fight chargebacks resulting from merchant error or criminal fraud, but these chargebacks can be prevented with the right diagnostic and predictive tools. In contrast, merchants can't prevent friendly fraud chargebacks, but they can fight back and win through tactical representment.
Chargebacks911 is the only service provider on the market today capable of identifying chargeback sources, thereby producing unparalleled results.

Tools and Strategies for Effective Chargeback Management
What tactics and strategies produce the best results? How can you ensure your chargeback management efforts will be effective?
---
Identify the Source
The first management task should be to identify the source of chargebacks. Determining why transactions were disputed allows you to apply appropriate prevention techniques and take advantage of additional monetization opportunities by identifying disputable cases.
Chargebacks911 has devised a proven-effective strategy to manage chargebacks at their source, enabling hundreds of merchants to avert millions of dollars in revenue loss.
Learn more about identifying the source of chargebacks.
---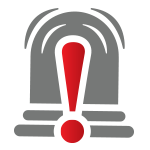 Provide Refunds Before Chargebacks are Issued
Refunding transaction disputes won't prevent revenue loss, but it will enable you to avoid chargebacks and the corresponding liability. Chargeback alerts help make this possible.
However, without proper management and attention to detail, alerts can increase costs without actually preventing the chargeback.
To make this tool effective, you'll need to use a management platform that automatically audits, reviews, and reports alert activities.
Learn more about chargeback alerts.
---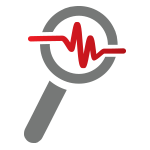 Examine Policies & Procedures
Data suggests that 20-40% of all chargebacks are the direct result of merchant errors—which is needless and preventable revenue loss.
You can't allow simple mistakes and policy missteps to continue, but it's challenging to objectively and intelligently review in-house operations. If you'd like a professional, impartial opinion, Chargebacks911 can help. We inspect 106 distinct key elements to detect potential chargeback triggers, provide a customized action plan to reduce risk, and enable a quick and substantial reduction in chargeback issuances.
Learn more about a merchant compliance review.
---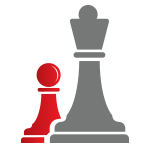 Challenge Faulty Consumer Behaviors
Disputing friendly fraud is about more than just recovering revenue. While that's an important quality, the process also facilitates chargeback prevention.
Consumers often view chargebacks as a consequence-free process that conveniently resolves their grievances and occasionally presents an opportunity for cyber shoplifting. By disputing illegitimate chargebacks, you'll challenge this faulty consumer behavior, thereby reducing future instances.
However, the process isn't easy—or without dangers. Confirming illegitimacy, a difficult task without the necessary technology, is required. Otherwise, you'll run the risk of disputing legitimate criminal fraud.
If you do choose to fight, it's advisable to work with a professional rather than attempt the delicate task on your own or utilize fully automated processes. Working with Chargebacks911 promises you'll recover more revenue, keep future issuance rates low, improve customer retention, and enhance the merchant-issuer relationship.
Learn more about chargeback representment.
"We've successfully redeployed our in-house team and are consistently experiencing over 300% ROI. We get feedback that has helped us reduce operational liabilities and have the luxury to focus on improving our quality of service instead of worrying about processing chargebacks. Best decision we have made!"
T.S., FRAUD MANAGER, ONLINE TRAVEL COMPANY
The Secret to Chargeback Management Success: Human Intelligence
Automation is only effective if certain key factors can be predicted with some degree of certainty. Because humans are involved in every phase of the chargeback process, there will always be unpredictability. Significant results cannot be generated with fully automated strategies.
That's why Chargebacks911 ensures human intelligence is incorporated into every aspect of our prevention and dispute efforts. And, because of it, our results are unparalleled in the industry.
Chargebacks911's solutions are created by former merchants who understand the unique challenges you face on a daily basis.
Our multi-layer quality control at each stage of the chargeback management process creates the most compelling disputes possible and ensures superior results.
Meticulous attention to detail prevents any errors that could potentially damage the merchant-issuer relationship.
Personal involvement identifies and rectifies issues that automation can't address, including issuer declines, false positives, and other revenue-optimization opportunities.
You Do What You Do Best…We'll Handle the Chargebacks
Don't spend another second worrying about chargebacks. These financial challenges aren't your specialty–they're ours! Your focus should be on finding and retaining customers; we'll make sure the chargebacks are under control.
Ready to get started? Click below to sign up for free. We'll create a customized report showing exactly how much ROI you can expect.