In-House Chargeback Management vs. Outsource: What's the Best Option?
Chargeback management is a pretty broad topic. It can cover any number of strategies you deploy to manage chargeback risk and, ultimately, prevent chargebacks from occurring.
The approach you take to chargeback management should be determined by the specifics of your business. For instance, do you provide goods or services that are in a "high-risk" product category? Do you offer subscriptions? And, of course, how many chargebacks do you get in an average month? The strategy you adopt must be responsive to all these concerns.
Managing disputes in-house allows for substantial transparency and insight. After all, nobody knows your business as well as you do. At the same time, though, an in-house strategy can create problems that you never foresaw.
This raises the question: is in-house chargeback management the right choice for your business? What's the trade-off between in-house and outsourced chargeback management?
In this post, we'll look at the ups and downs of in-house chargeback management. We'll contrast it against other strategies, and help you decide which path is the best for your business.

Chargeback Management: A Quick Rundown
Let's start with the basics.
First, we should clarify that "chargeback management" is an umbrella term. It doesn't refer to any specific tool, tactic, or approach. Instead, it simply describes the strategy you take to controlling the impact that chargebacks have on your business.
Your chargeback management strategy can involve a wide variety of different variables. At the end of the day, though, a good strategy must allow you to accomplish three key things:
Identify chargebacks by their source.
Deploy solutions to prevent chargebacks when possible.
Fight back against invalid chargebacks.
If your chargeback management strategy doesn't cover all three of these aims, then it's not a viable solution.
Learn more about chargeback management
Option #1: In-House Chargeback Management
Now that we've clarified that point, let's get down to business.
When we talk about in-house chargeback management, we're referring to a chargeback management strategy built on a DIY framework. You might deploy some third-party technologies; however, you are ultimately the one in charge of collecting and examining data, diagnosing risk factors and vulnerabilities, and deploying solutions.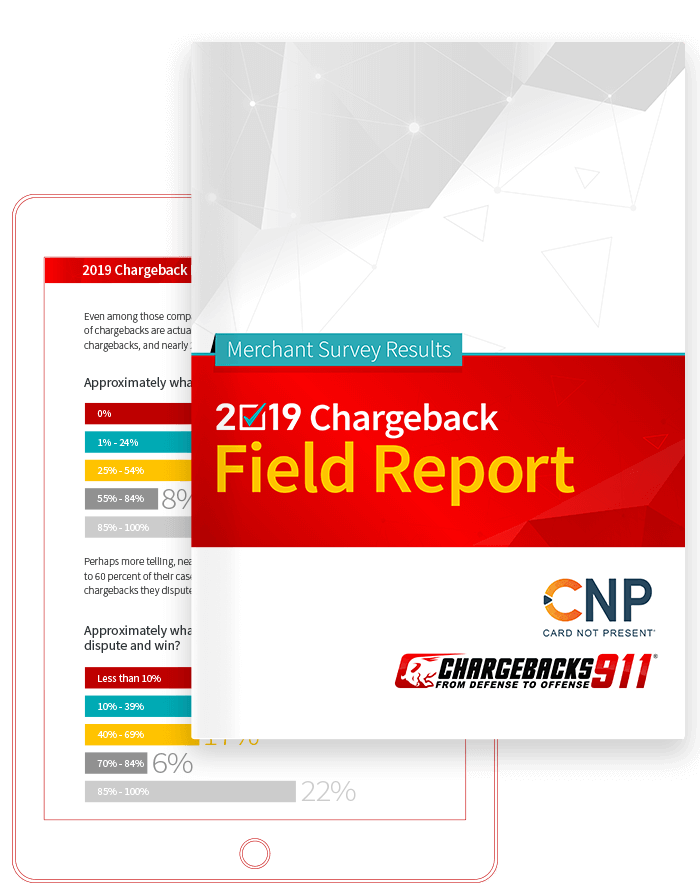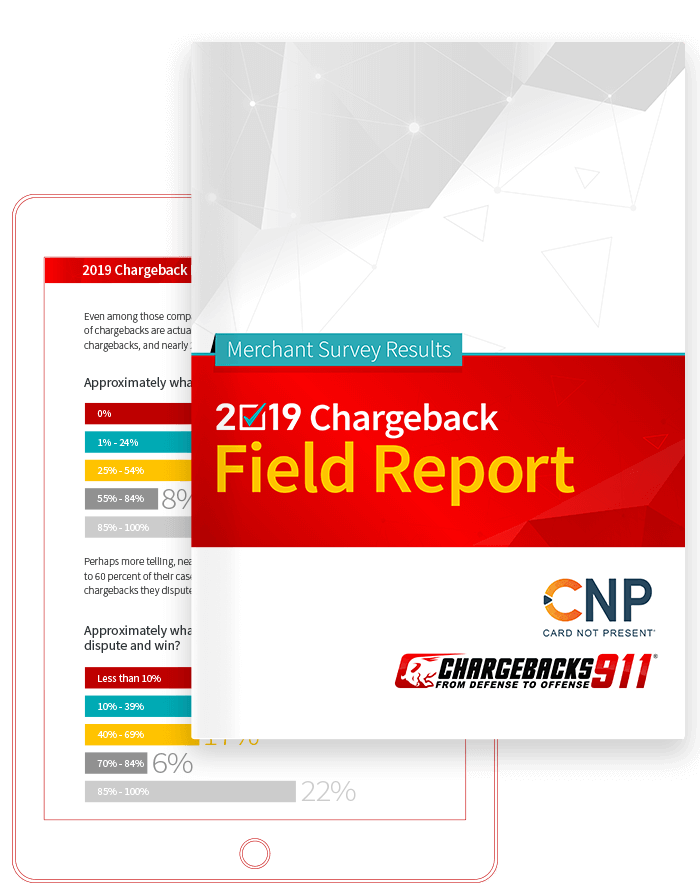 The 2021 Chargeback Field Report
The 2021 Chargeback Field Report is now available. Based on a survey of over 400 US and UK merchants, the report presents a comprehensive, cross-vertical look at the current state of chargebacks and chargeback management.
Free Download
There are definitely some advantages to in-house chargeback management:
Cost
Perhaps the most obvious benefit: DIY chargeback management has a lower up-front cost than hiring someone to solve the problem. If you can manage the problem with your existing team and tech infrastructure, then there's no need to make the extra investment.
Security
If you work with a third party, that organization will require access to sensitive data. This may include customer information, transaction data, banking records, and more. Given the level of concern that people have about data security, and the potential reputation damage that comes with data breaches, it's generally wise to keep this data under lock-and-key as tightly as possible.
Data Integrity
When looking at your own internal data, you're a lot closer to the source. Relaying information to a third party means the data might be misinterpreted or received incomplete. This would create serious problems. It could result in a third-party vendor deploying the wrong tools or tactics, thereby wasting money and potentially making the situation even worse.
Protecting Team Members
Let's say you already have staff that are engaged with internal chargeback management. What happens to those workers when you decide to outsource chargeback management? The thought of eliminating internal workers can—and should—give you some pause during the deliberation process.
Option #2: Outsource Chargeback Management
In the other corner, we have the option to outsource your chargeback management strategy. This means simply turning over all chargeback management operations to a third party who can handle your chargebacks as part of an end-to-end, hands-off solution.
Again, there are definitely some benefits to consider here:
Expertise
People who provide chargeback management as a service are the subject matter experts. The right provider will know how to optimize practices and deploy tools in a manner that helps you eliminate more chargebacks and recover more revenue. They also know the rules inside-and-out: they can ensure that you're always compliant with changes and updates to card network protocols.
Comprehensive Coverage
Going along with subject matter expertise, an outsourced solution provider also offers subject matter exclusivity. When you try to manage chargebacks in-house, chargebacks are just one of hundreds of different matters demanding your attention. Outsourcing means you can refocus your attention on what matters most: growing your business.
In-Depth Data Analysis
It's true: as a merchant, you have intimate knowledge of your own internal data and operations. What you don't have, however, is access to industry data. Professional chargeback management services have access to more data, as well as the experience and expertise to interpret it. They can engage in more informed diagnostic work and deploy predictive analysis to address problems before they happen.
The Right Tools
Building out your own chargeback management solution is a complicated, expensive process. By outsourcing your chargebacks, you gain access to all the tools you need in one place. In some cases, you'll even have the advantage of tools that would otherwise unavailable to you at all. At Chargebacks911®, for instance, we offer our proprietary Intelligent Source Detection technology, which combines machine learning and human expertise to diagnose chargeback sources with pinpoint accuracy.
In-Depth Reporting
Chargeback reporting helps you gauge your success to date, and determine how to allocate resources in the future. If you're unsure which stats and data to report on, though, you could end up with the wrong answers. Chargeback professionals know the most relevant stats and data to collect, giving you the insights you need to make the right decisions for your business.
What's the Right Answer?
As we can see, there are some powerful points to be made on both sides of the argument. In-house chargeback management offers significant benefits. But then again…let's consult that checklist we mentioned at the top of the article.
Can in-house chargeback management help you…
Identify chargebacks by their source?
Not really. If you don't have access to historical chargeback data and real-time reporting, the best you can do is make educated guesses based on chargeback reason codes. Given that reason codes are unreliable, there's no guarantee that you'll guess correctly.
Deploy solutions to prevent chargebacks when possible?
No. If you can't identify chargeback sources, then you can easily end up employing the wrong tools and strategies. You end up wasting time and money, without impacting chargebacks at all.
Fight back against invalid chargebacks?
Again, no. Chargeback representment is a complex process. You have to comb through mounds of transaction data, compile your case, assemble additional documents, and submit everything on a very tight deadline (usually just a few days). Due to the resource required, representment is often not a cost-effective option for merchants.
It's harder to identify chargebacks by source with in-house chargeback management, and you have limited time and resources to fight chargebacks. But, there are definitely still benefits which outsource chargeback management may not offer.
So, what's the answer?
Option #3: Build AND Buy
Yes, it's true that outsourced chargeback management is almost always more effective than in-house management. That doesn't negate the benefits of in-house management, though.
As modern fraud prevention becomes increasingly complex, you shouldn't limit yourself to a "one-or-the-other" decision. Rather than limiting your options to "build" or "buy," you may be better served by asking: what outsourced products or services would complement my in-house skillset?
Think about your existing in-house chargeback management efforts. Segment what works…and what doesn't. Then, simply adopt outsourced chargeback management solutions to complement the working elements of your strategy.
Outsourcing some chargeback management responsibilities doesn't mean losing control. In fact, even prior intelligence and data acquisition efforts will be put to good use, making products and services more efficient. While outsourcing all chargeback management responsibilities will work for some businesses, many merchants find a combination strategy to be the optimal balance.
Picking the Right Partner
It doesn't matter if you're going with fully-outsourced chargeback management, or a hybrid strategy: in either case, you want to pick the best partner to work with. There are a lot of service providers on the market now. So, how do you choose?
Here are a few questions to ask before signing-on with any chargeback management solution provider.
What are the guarantees? What benchmarks can they offer you?
What are those guarantees based on? Does their past data substantiate the claims?
If price is based on transaction volume, can you analyze future growth potential well enough to budget accordingly?
Are there client testimonials? Are you able to speak with current customers?
Is the vendor adaptable and agile enough to support future trends and developments?
Is the solution customizable to the unique needs of your business?
Do they offer reporting based on the stats and data you need?
Is their model informed by the real-world experiences of eCommerce merchants?
At Chargebacks911, we develop solutions with all the above—and more—in mind.
Our clients see better revenue retention and more efficient fraud detection and chargeback mitigation. This allows them to reallocate resources to revenue-generating departments.
We work closely with in-house management teams for customized integrations. We offer the most comprehensive, transparent, end-to-end outsourcing option available, all backed by the industry's only performance-based ROI guarantee.
Contact us today to learn more about our solutions and how Chargebacks911 can help optimize your current mitigation efforts.
---