Should Merchants Stick with In-House Chargeback Analysts or Outsource?
For most merchants, some type of chargeback management is essential to long-term, sustainable profit. Without proper prevention, mitigation, and dispute practices in place, merchants stand to give up revenue, pay higher fees, or lose their ability to process credit card transactions altogether.
Dealing with chargebacks is mandatory, and because of the complexity of the rules and procedures involved, businesses are usually better off with resources dedicated specifically to this task. That's where a chargeback analyst comes into play.
The Role of a Chargeback Specialist
Effective chargeback management is dependent on a trained specialist. In addition to helping a business prevent chargebacks, the chargeback analyst has the training and experience to review and evaluate transactions and dispute illegitimate claims. Some of the specific responsibilities of this chargeback specialist include:
Keeping current on card schemes' policies and regulations.
Both Visa and Mastercard have highly detailed manuals outlining strict guidelines merchants are required to follow regarding chargebacks. These complex handbooks are updated often, but not on any reliable schedule. The chargeback analyst must know these guidelines, consistently monitor for updates, and be able to implement changes when necessary.
Identifying/preventing potential fraud.
Effective fraud detection and prevention requires a structured yet aggressive approach—one designed to maximize profitability while minimizing risk. Chargeback analysts need the ability to spot and validate suspicious activity and the discretion to make judgment calls to avoid false positives and revenue loss.
Maintaining best practices for the merchant.
A large portion of chargebacks are caused by merchant error, such as not adhering to dispute time limits or filing without proper documentation. The job of the chargeback specialist is to not only identify and resolve any actions causing transaction disputes, but also to ensure that preventative best practices are implemented and maintained.
Disputing illegitimate chargebacks.
The most effective chargeback disputes are those individually crafted based on human intelligence. The best chargeback specialists make disputing a top priority, painstakingly devising personalized responses for each chargeback case.
Analyzing risk.
With both new regulations and new fraud techniques constantly emerging, a chargeback specialist must be able to identify potential risks before they become liabilities and create innovative strategies to protect the business.
Once a merchant has decided to implement strategic chargeback management, the first task is determining what person or persons will be needed to helm the project. Should your business appoint an in-house chargeback analyst or will the job be outsourced?
In-House Chargeback Analysts: The Appeal vs. the Reality
Chargebacks cost merchants revenue; fighting the problem by laying out more money to hire outside help almost seems counterintuitive. The extra expense doesn't seem practical, especially for businesses struggling with cash flow issues.
But while utilizing an in-house employee to handle chargebacks issues might seem appealing at first, that appeal is usually based on unrealistic expectations.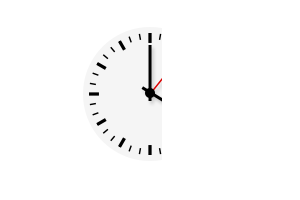 | The Appeal | The Reality |
| --- | --- |
| "Chargebacks will only be part time; the employee can help with other tasks." | Between monitoring for fraud, keeping ahead of constantly changing industry regulations, and representing disputes, managing chargebacks will be a full-time job and then some. |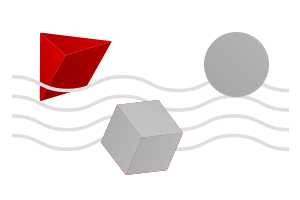 | The Appeal | The Reality |
| --- | --- |
| "Our people know the company and the product; they can represent us better than any outsider." | Knowing your company is a minor part of the equation compared to knowing the chargeback system inside and out, being able to individualize disputes, and having strong existing relationships with a number of banks. |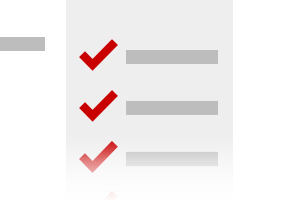 | The Appeal | The Reality |
| --- | --- |
| "Sure, there'll be a learning curve, but once we know this stuff, we'll be set!" | The rules and regulations instigated by the networks are constantly changing. The evolution of technology means new threats will continue to emerge. Without constant monitoring, your business could take a serious hit before you're even aware of the risk. |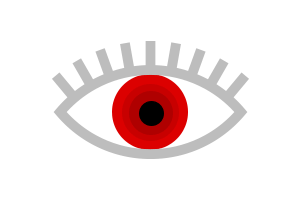 | The Appeal | The Reality |
| --- | --- |
| "We'll be able to oversee every step of the process." | That's true, to an extent. However, it's probable that your prevention efforts aren't objective enough. It's prohibitively difficult for merchants to accurately analyze their own policies to determine chargeback triggers or effective representment. |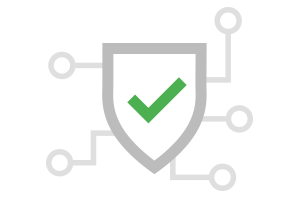 | The Appeal | The Reality |
| --- | --- |
| "Outsiders won't be privy to sensitive company information." | With a reputable PCI-compliant mitigation firm, employees will have limited access that does not disclose valuable data. Administration staff will be bonded under a liability policy, and security protocols are likely to be tighter the ones you have in place now. |
These are all strong arguments against trying to handle chargeback management in-house, but there's an even better reason not to go it alone: statistically, your rate of success will be dismally low. Studies show that in-house chargeback specialists prevent and dispute only a small percentage of chargebacks. They can manage the "low hanging fruit," but that's usually as far as it goes.
The role of a chargeback analyst requires a specific, constantly evolving skill set. But even if that wasn't the case, is babysitting your chargeback management program really the most effective activity for upper management? Doesn't it make more sense for you to work on growing your business?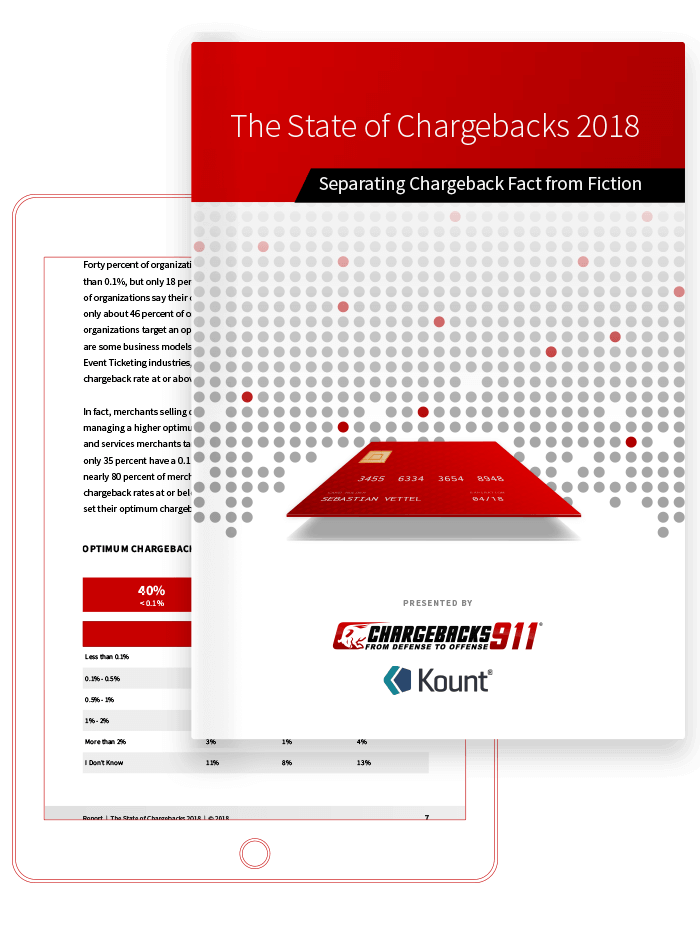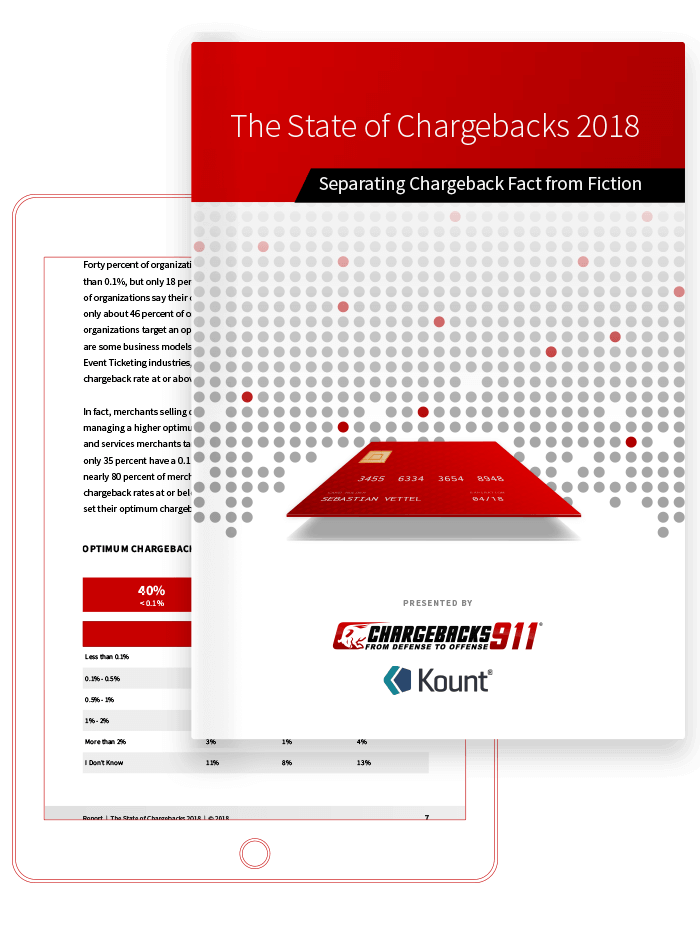 The State of Chargebacks 2018
Launched as a way of collecting and analyzing industry findings, the State of Chargebacks survey reflects the experiences of more than one thousand respondents in the card-not-present space. Download to learn the latest insights on fraud and chargeback management.
Free Download
Outsourcing: A More Profitable Option
When it comes to preventing and disputing chargebacks, professional chargeback managers (like Chargebacks911®) have a significantly higher success rate than in-house agencies. Additionally, a truly professional chargeback manager will provide a return on your investment: Chargebacks911 offers an ROI guarantee—the only one in the industry.
When it's all said and done, there might not be much to show for the vast amount of resources used by an in-house chargeback analyst.
Who will be Your Business's Chargeback Analyst?
Hiring a chargeback manager to work within your company seems to make sense, but relying on the expertise of a professional chargeback analyst will almost always provide better prevention, increased ROI, and a higher win rate.
If you're still unsure about the best approach for your business, let us conduct a free, no-obligation analysis. We'll determine how much more you could earn by partnering with Chargebacks911 as your chargeback specialist. You really have nothing to lose; if we can't improve your bottom line, we won't recommend our services.