What is a Chargeback Analyst? How Should You Hire One?
When chargebacks happen, a professional chargeback analyst is the first line of defense. That means they must be well-versed on the latest domestic and global chargeback rules and regulations. They must also keep up-to-date on the latest payment systems, as well as both past and current fraud scams. Since every facet of a chargeback dispute is time-sensitive, the chargeback analyst must typically be available (or be on call) at non-traditional times, including evenings, weekends, and holidays.
Chargeback Analyst

[noun]/* CHärj·bak ˈan·əl·əst/

Chargeback analysts are multifaceted professionals working within the payments industry. They deal with banks, processors, consumers, merchants, and card networks. Their primary job is to review, analyze, and resolve chargeback disputes efficiently and accurately.
Chargeback analysts are commonly employed by banks or credit card companies, but merchants that are large enough to issue their own credit cards—think Kohls, Best Buy, or Home Depot—may also hire dedicated analysts. While merchants of any size can be threatened by chargebacks, it's simply not cost-efficient for smaller companies to have a full-time analyst on staff.
Before we explore the increasingly-important role of the chargeback analyst, let's talk a little about chargebacks themselves.
What is a Chargeback?
If you're new to the concept of chargebacks, this is a great place to start. For the purpose of this article, we'll keep things simple: a chargeback is a guarantee mandated by the federal government and offered to cardholders. Those who have an issue with a transaction—one that cannot be resolved by dealing directly with the merchant—can appeal directly to the card network for action.
This protection was originally intended to be a safety net for consumers, in case of fraud or dishonest merchants, and in that regard, it works well enough. But the chargeback system was created fifty years ago; long before the internet and eCommerce. In today's digital world, consumers found loopholes in the system they can use to subvert the process, effectively using chargebacks to "cyber shoplift."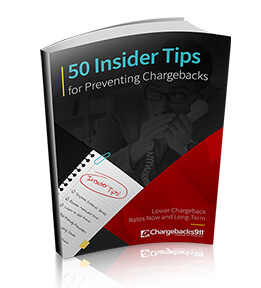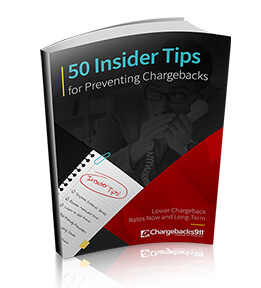 50 Insider Tips to Preventing More Chargebacks
Download our FREE guide that outlines 50 step-by-step effective chargeback prevention techniques. Learn insider secrets that will reduce your risk of chargebacks, increase your profits and ensure your business's longevity.
Free Download
An estimated 80 percent or more of all chargebacks are filed illegitimately, an act referred to as friendly fraud. As you can imagine, this results in considerable losses for merchants. The cost of friendly fraud is expected to reach $50 billion annually by the end of 2020. In response, companies may hire one or more chargeback analysts to evaluate complaints and review purchase transactions to determine each case's validity.
The Role of the Chargeback Analyst
A good portion of the chargeback analyst's job consists of investigating chargeback claims, and determining whether they're legitimate. This involves researching the transaction for evidence to support or oppose the customer's claim.
If the dispute is discovered to be valid, the analyst will be responsible for making sure refunds are issued, and debited to the merchant. However, there may be solid evidence refuting the claim; for example, a signed delivery slip for a claim of non-delivery. In that case, the analyst may recommend the merchant or bank fight back against the claim through the representment process.
Regardless of the final decision, it is also the analyst's job to communicate that decision to all the parties involved.
Essentially, the chargeback analyst follows each dispute from the complaint all the way through until the case is resolved. Information learned from the cases is collated and reviewed for patterns or trends. Any problems that arise on a consistent basis need to be communicated to the merchant. The analyst may also make recommendations to strengthen the merchant's policies and procedures, helping to prevent recurring problems.
What Does it Take to be a Chargeback Analyst?
There are no iron-clad rules for becoming a chargeback analyst. That said, the job demands certain hard and soft skill sets. Most companies require at least a bachelor's degree in accounting or finance, if not an MBA. Some type of financial experience is useful, especially experience in payment processing.
In addition to education and experience, the position demands well-developed communication, organizational, and analytical skills. A good chargeback analyst should also possess above-average technical computer knowledge. As the position involves regular communication with cardholders or merchants who are typically upset about unfair transactions, the ability to remain friendly and professional under pressure is essential.
Analysts deal with highly sensitive financial data, requiring thoroughness, discretion, and attention to detail. The analyst must be able to sift through an intimidating mass of both domestic and international rules, regulations, and legislation. The analyst must maintain familiarity with these rules, which are constantly being updated by different bodies. Plus, the rules can differ based on hundreds of factors including the card network, the bank, and the merchant's geographic location, just to name a few.
Finally, the ideal candidate is an expert at self-motivation and problem-solving abilities. The person must be confident in making instinctual decisions with minimal supervision.
Ready to Learn More?
There are obviously many aspects of a chargeback analyst position. If you're someone looking for personal career options, the meteoric rise in eCommerce—and the accompanying increase in friendly fraud—suggests that there will likely be roles for analysts for the foreseeable future. It's a great career opportunity.
For merchants, most eventually discover that the work is best handled by a third-party company, which will typically have multiple chargeback analysts on staff.
Outsourcing to a third-party company offers numerous advantages; at Chargebacks911®, for instance, our chargeback analysts work directly with merchants, as if they were members of the internal team. However, they bring to the table a wealth of expertise and knowledge not available to internal chargeback analysts.
No one has more experience, knowledge, or data on all aspects of the chargeback process than Chargebacks911's dedicated team of professionals. Plus, we back our work with the industry's only performance-based ROI guarantee. Contact us today to learn more…and put our chargeback analysts to work for you.