Reduce Chargebacks With Alerts
Looking for a guaranteed way to reduce chargebacks and ensure merchant account health? Chargebacks911® offers the most comprehensive chargeback alert and dispute reduction toolset available. When a customer issues a chargeback through one of the banks in our network, you are notified and are able to avoid the chargeback by cancelling future billing or refunding the customer. No other service can guarantee this level of coverage:
Be notified of chargebacks before they happen
Cancel recurring rather than refund
Fast Track Integration: receive alerts within 24 hours
Monitor for refunds that still result in chargebacks
Broadest coverage on the market
Identify and fix chargeback liabilities
Guaranteed results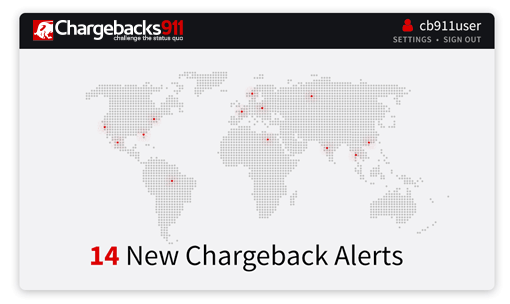 By combining our proprietary solution with those of third-party providers, Chargebacks911's enriched chargeback alerts offer the best protection available from chargebacks. Our end-to-end accountability means merchants can review and adjust success parameters in real-time for maximum effectiveness.