Chargeback Alerts
Detect Fraud. Prevent Chargebacks. Protect Your Business.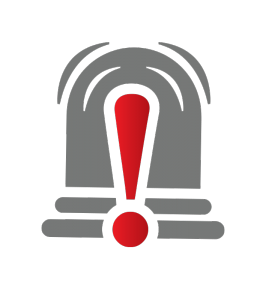 Wouldn't it be great if there was a guaranteed way to reduce chargebacks, decrease profit loss and ensure the longevity of your business? Now there is! Chargebacks911™ offers the most effective chargeback alerts network on the market, allowing merchants to eliminate the risk of chargebacks associated with credit card fraud.
Stop Criminal Fraud from Turning into Chargebacks
Participating issuers alert the merchant each time a transaction dispute is filed based on the claim of credit card fraud. This allows the merchant to refund the cardholder rather than sustain a chargeback.
Step 1
The cardholder contacts the bank to dispute a transaction.
Step 2
The issuing bank alerts the merchant to the transaction dispute.
Step 3
The merchant refunds the transaction and avoids a chargeback.
The Broadest Chargeback Alert Network
Chargebacks911™ offers the broadest chargeback alert coverage on the market today with our own dispute mediation network and the accompanying proprietary technology. By combining our network with those of third-party providers, including Ethoca Alerts and Verifi CDRN, we offer more protection than anyone else.


Fill out the form below to learn more about Chargeback Alerts.
Proven Success and Unprecedented Results
Our strategy for preventing chargebacks has proven successful and offers numerous benefits.
The Most Comprehensive Solution on the Market
There are other chargeback alert networks on the market. However, they don't offer the complete coverage of Chargebacks911™.
Unless merchants partner with Chargebacks911™, they are only able to access about 65% of the chargeback alerts available. Chargebacks911™ offers a full, 100% coverage, creating a network that allows more issuer involvement.
Ready to Prevent Chargebacks?
No other service can guarantee this level of comprehensive coverage and guaranteed reduction of chargebacks issuances. If you don't take advantage of the Chargeback Alerts provided by Chargebacks911™, you're missing out!
Contact Chargebacks911™ today to learn more about the savings you can expect to see by joining our network.

Fill out the form below to learn more about Chargeback Alerts.