Reduce Chargebacks With Alerts and VMPI
A guaranteed way to reduce chargebacks before they happen! By combining our exclusive network with those of other third-party providers, Chargebacks911® delivers the widest chargeback alert coverage available—all accessible from the same dashboard. In addition, we're certified facilitators for the Visa Merchant Purchase Inquiry system (VMPI), helping you automatically stop certain inquiries from becoming chargebacks. No other service offers this level of protection:
Learn of potential chargebacks before they happen
Absolute broadest alert coverage available
Stop chargebacks with immediate response or refund
Seamless Fast Track integration: alerts within 24 hours
Visa-authorized VMPI facilitators
Stop inquiries from becoming chargebacks in real time
Guaranteed results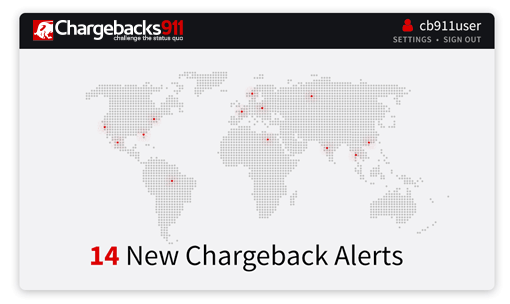 Chargebacks911's enriched chargeback alerts let you preempt pending chargebacks by cancelling future billing or refunding the customer. No other vendor can offer our level of alert protection.

As Visa-certified VMPI facilitators, we'll integrate with VMPI on your behalf, responding or refunding on your behalf to stop simple inquiries from escalating into costly chargebacks. And VMPI is just one of multiple card-brand programs we're authorized work with.