The Broadest Chargeback Alert Network on the Market
Looking for a guaranteed way to reduce chargebacks and ensure merchant account health? Chargebacks911® offers the broadest chargeback alert network available, allowing merchants maximum coverage with minimum headaches. No other service can guarantee this level of coverage:
Be notified of chargebacks before they happen
Guaranteed protection and ROI
Maximum accuracy through advanced human forensics
Broadest chargeback alert network available
Turnkey integration: receive alerts within 24 hours
No double-billing: pay only once for each alert
Monitor for refunds that still result chargebacks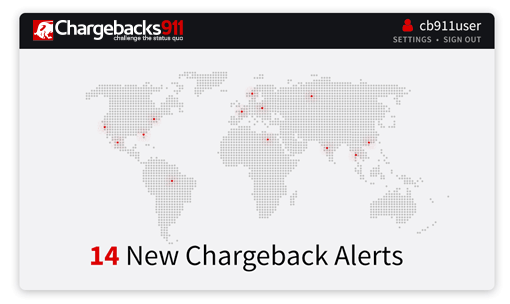 Chargebacks911® works with more issuers than any other network. By combining our proprietary solution with those of third-party providers (including Ethoca Alerts and Verifi CDRN), we also provide the most protection. End-to- end accountability means merchants can review and adjust success parameters in real-time for maximum effectiveness.
Stop Chargebacks Before They Happen with Chargeback Alerts
Contact Chargebacks911® today to learn just how much you can expect to save by using our proprietary technology and full-coverage network