Learn What Visa Resolve Online Does & How it Will Change Under New Visa Rules
Merchants don't have the privilege to take it slow and easy when customers file transaction disputes. Strict timeframes, complex rules, and ambiguous dispute categories make it almost impossible to devote the right amount of attention to each case. Even facilitating communications between different parties is hard…but that's where Visa Resolve Online comes in.
What is Visa Resolve Online?
The Visa Resolve Online program (commonly abbreviated as "VROL") is Visa's proprietary online dispute resolution service. It is a dedicated network built to transmit and retrieve transaction data, information, and documentation in the event of a dispute.
Under Visa dispute rules, all issuers and acquirers that are members of Visa must use VROL to carry out any of the following actions:
Visa VROL is part of the global Visa infrastructure. It's used wherever Visa cards are issued, including the Americas, the EU Digital Single Market, and beyond.
The purpose of this system is to simplify the dispute process as much as possible. If all information involved in a dispute is retrieved and transmitted through the same online network, the result should be faster resolution time and less energy required for each case.

VROL & Visa Claims Resolution: What's New
Visa Resolve Online has been in place for years, so it is not a new system; however, it is taking on a much bigger role under the new protocol.
As discussed in our recent Visa Claims Resolution post, all Visa card transaction disputes will now be sorted into one of two primary dispute paths: allocation and collaboration. The technology plays different, key roles in each of these two processes.
| | |
| --- | --- |
| Allocation | Collaboration |
| For disputes filed through this process, VROL will examine the conditions of the case and return an initial liability assignment in real time. | Visa requests that the merchant provide additional information through VROL to resolve the dispute and prevent a chargeback. |
To demonstrate the technology's place in this process, assume that an issuer disputes an unauthorized app purchase, claiming the merchant did not receive authorization approval. VROL will automatically examine the transaction and either reject the dispute or assign liability to the merchant and finalize the chargeback.
Chargebacks Will NEVER Be the Same
Find out how Visa Claims Resolution will impact your bottom line.
Commerce is changing, and Visa Claims Resolution is the latest in a slow, but gradual acknowledgement by the industry of this fundamental truth.
Just as Mastercard rolled out their Simplify Commerce technology back in 2016, Visa hopes to facilitate better, faster, and easier relations for customers, merchants and banks. VCR expands the Visa Resolve Online system's role beyond just a tool for communication. Now, VROL is a means to expedite valid disputes, and to prevent invalid ones.
When a dispute is assigned to a merchant through the collaboration process, it's everyone's responsibility to try and resolve the dispute. Visa Resolve Online becomes an essential lifeline for the merchant, acquirer, and issuer to provide more complete data to the other parties involved. This involves two key components:
Compelling evidence is information that contradicts the cardholder's claim; anything from a sales receipt to a photograph could be considered evidence. After this information is collated and uploaded, the issuer analyzes the case to determine a verdict.
What About the Visa Merchant Purchase Inquiry?
One of the biggest changes to Visa Resolve Online with the introduction of Visa Claims Resolution is a new tool called the Visa Merchant Purchase Inquiry, or VMPI. This revolutionary feature can reduce the timeframe between initial customer complaint to resolution from 45 days to 45 seconds in some cases:
Cardholder wants to dispute a transaction
Cardholder contacts his or her issuing bank
Issuer representative initiates transaction inquiry using VROL
VROL recognizes merchants and initiates purchase inquiry
Merchant responds with data through VROL
VROL transmits response to issuer for resolution
VROL & Friendly Fraud
Of course, the real question is how Visa Resolve Online manages friendly fraud. Given that most chargebacks can be traced back to friendly fraud, the platform needs to have the ability to parse out these transactions to be effective. VROL takes some positive steps…but is it enough?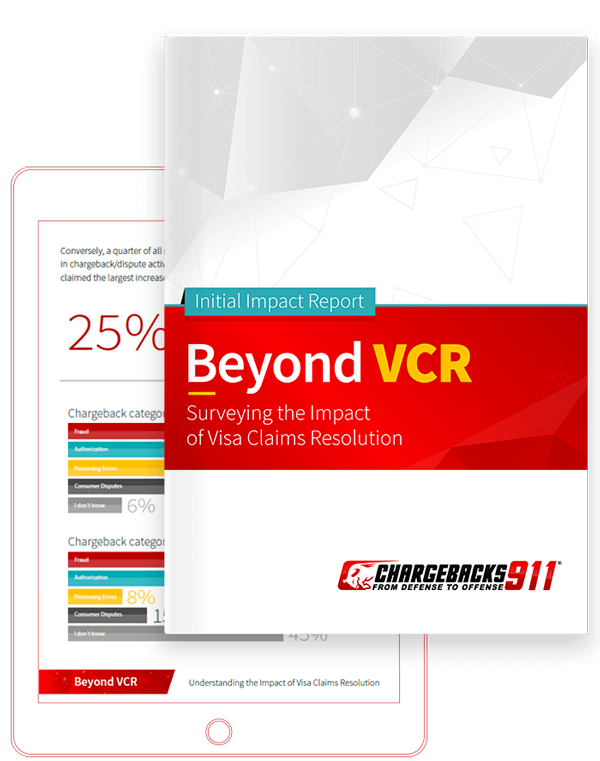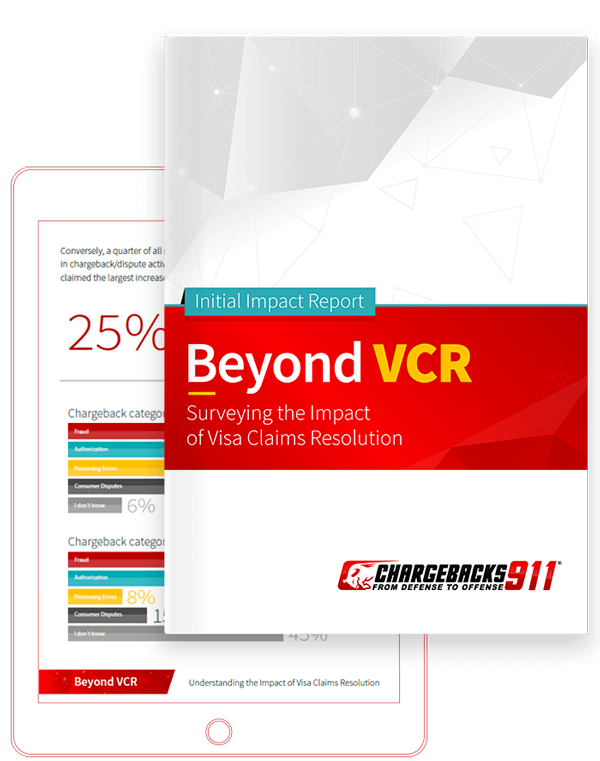 Beyond VCR: Surveying the Impact of Visa Claims Resolution
We asked a wide range of merchants about the effects they are seeing from Visa's VCR initiative. Download your copy of our report to see what our research uncovered.
Free Download
The Visa Claims Resolution initiative introduced indices to oversee the Visa card ecosystem. An index is applied to all merchants, banks, and even many individual cardholders, which can help monitor for abuse of the Visa platform. The company scans these figures, and if one begins dropping quickly, it will set off red flags.
Introducing these indices gives Visa more insight on the dispute process and helps to identify and resolve problem areas. All this information is stored and recallable, so it's integrated into the same system. That seem like huge steps forward regarding the industry's approach to friendly fraud…at least at first glance. Even with stricter standards, scoring, and tracking applied under VCR, the system is still vulnerable to invalid disputes.
Remember that all disputes passed through the collaboration process—those labeled as "customer disputes" or "processing errors"—will still go through representment just like they do now. An issuer will file a dispute request through Visa VROL to initiate the process, and the merchant acquirer will need to respond or simply accept the chargeback.
Are You Ready?
Considering most merchants have a less-than-stellar track record with representment, this does not bode well for overall improvement. Plus, few merchants have the time and resources necessary to respond fast enough if a transaction is falsely labeled as fraud.
Even with the changes coming to Visa Resolve Online, there's no guarantee that merchants will see any improvement in the current chargeback situation. That's especially true if they try to take on this challenge alone.
What are Chargebacks REALLY Costing You?
Annual Revenue Lost:
+ Chargeback Fees:
+ Admin Fees:
+ Cost of Goods & Shipping:
---
Total Annual Chargeback Cost:
Want to learn how Chargebacks911® can help you make the most of VROL to achieve better win rates and fewer disputes? Request your free demo now and find out.
---