Find the Right Chargeback Solution With These 7 Smart Questions
Chargebacks costs merchants close to $150 billion every year. That's right: Billions of dollars are lost trying to navigate the chargeback process. And, no matter the amount of effort merchants put in, the process never seems to get easier.
But, then again, you already know that. After all, that's why you're looking for a chargeback solution.
Chargeback Solution

[noun]/* chärj • bak • sǝ • loo • SHǝn/

A chargeback solution is the strategy by which a merchant responds to, and combats incoming chargebacks. This can be built as part of an in-house, DIY approach, or outsourced by working with a third-party solution provider.
In this article, we're going to talk about the three basic approaches you can take to managing chargebacks. We'll look at the solutions available, and reveal seven smart questions you should ask when evaluating any chargeback management option.
3 Basic Responses to Chargebacks
Chargebacks gobble up time, money, and other resources. Staff get diverted to deal with the dispute. As a result, they're focused on recovering lost revenue rather than on generating new revenue. Struggling against chargebacks can feel like a no-win situation...but what else can you do?
Well, you have three fundamental options when it comes to your chargeback response:
#1
|
Do Nothing
You can try ignoring the problem. Of course, ignoring persistent chargebacks won't make them go away. In fact, the issues will only get worse. There are many practices and behaviors that cause disputes, and by ignoring them, you're letting chargeback triggers go unaddressed. That will only cause the situation to deteriorate further.
#2
|
Do it Yourself
You can engage in DIY
chargeback management
. This is much more difficult than it sounds, though.
Chargeback rules
are complex. Processes vary based on the card scheme and are liable to change at any time. Second, each dispute requires individualized attention. Your time and energy should be spent growing revenue, not recovering it. Finally, your chances of winning are dismally low, with
fewer than one quarter of merchants surveyed
winning a majority of their disputes.
#3
|
Invest in a Solution
Rather than ignoring chargebacks or trying to manage them on your own, you can turn your disputes over to experts. Professional chargeback management takes care of recovering revenue and long-term chargeback reduction. As a result, you can focus on maximizing revenue and eliminating waste.
So Which Chargeback Solution is Best?
You're already reading this article, so it's safe to assume you know that doing nothing is not a real option.
But, is it better to handle chargebacks in-house? Or should you utilize a third-party solution? What's the right strategy? It's simple: the best chargeback solution is the one that works for your business.
A "one-size-fits-all" approach won't work for every merchant. In many cases, your best bet is to combine built-in prevention and management systems with a third-party chargeback solution provider.
Recommended Reading
In-House vs Outsourced Chargeback Management
According to a case study from Chargebacks911®, one retailer saw an 18% reduction in chargeback issuances, and a 200% increase in chargeback recovery, after just 30 days of third-party assistance.
7 Smart Questions to Ask a Solution Provider
As you might expect, not all chargeback solutions are created equal. So it's important to know what benefits you should expect from a reliable chargeback solution provider:
You're on the receiving end of more and more chargebacks every month. You don't have to put up with the headache of trying to manage chargebacks any longer, though. The solution is right in front of you.
3 Types of Chargeback Solutions
So, what solutions are available and how do you decide which option is right for you?
There are three basic types of chargeback management solutions to consider:
Fully-Managed Solutions
A fully-managed solution is a "hands-free" option. Dispute prevention and representment are handled entirely by a third party. This option is best for companies that experience a steady volume of chargebacks every month. A fully managed solution allows you to maximize revenue without having to hire chargeback experts or manage an internal team.
---
Self-Service Solutions
Self-service options blend external management tools and software with your internal systems. You are still responsible for your chargeback management, as well as any prevention solutions. But, a self-service platform will provide reporting as well as a variety of tools to manage your process. This option is best for smaller companies that are dealing with only a few chargebacks per month.
---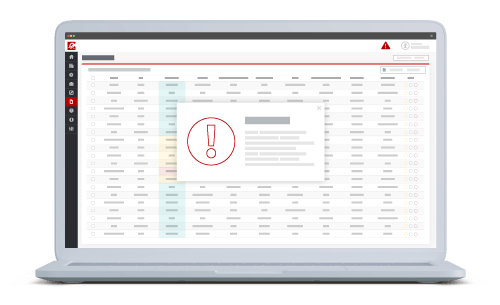 Dispute Prevention Solutions
There are a variety of tools that let you intercept payment disputes and resolve them before they turn into chargebacks. These can either be implemented alone or as part of a larger chargeback management solution. They are particularly valuable tools for businesses with higher-than-average chargeback risk.
The Right Solution for You
It doesn't matter if you need a fully-managed chargeback solution, or just some help here and there. Chargebacks911 has you covered. We challenge the status quo by proving how effective comprehensive chargeback management can be. Chargebacks911 offers:
Customized Solutions: A dual-layer approach that addresses both sides of the issue (prevention and representment) drives revenue recovery and reduces chargebacks in the long term.
Effective Representments: Approaching the representment process from a data-driven, tactical angle will help recover revenue and drive long-term growth.
Intelligent Source Detection: No more relying on chargeback reason codes. ISD technology lets you fight chargebacks based on the true reason, not just the reason code.
Merchant Compliance Review: There are more than 100 potential errors and missteps that can cause chargebacks. Professional review lets you eliminate triggers that lead to chargebacks.
Dispute Prevention: Stop chargebacks before they're ever filed. Chargeback alerts ensure that you never get caught off guard by another dispute.
Chargebacks911 has what you need, when you need it.
We offer highly scalable chargeback solutions customized for any business, of any size, in any industry. Call us today and claim your free demo.