Fight Chargebacks
Not all chargeback representment products are the same. In fact, some can do more harm than good. If you are using the wrong solution, your business is needlessly losing revenue and diminishing long-term sustainability.
Guaranteed ROI
You have absolutely nothing to lose. If we can't improve your bottom line, we won't ask for your business. It's as simple as that. No one else is able to ensure this type of sustainable, long-term growth.
Unrivaled Results
Not only does Chargebacks911 have the highest win rate in the industry, our tactical strategies actually improve the merchant's reputation and enhance customer retention while recovering more revenue.
Expert Analysis
We don't rely on error-prone automation. Our personal involvement and human forensics is the secret ingredient other solutions lack. Our custom approach generates superior results.
Chargebacks911 Gives You the Power to Dispute More Chargebacks
Our unprecedented win rate is evidence of our success. Chargebacks911's unique combination of human forensics and proprietary technology produces superior results.
Dispute chargebacks based on the source, not the reason code. Distinguish between disputable friendly fraud and undisputable criminal fraud or merchant error chargebacks to identify more revenue recovery opportunities. Learn More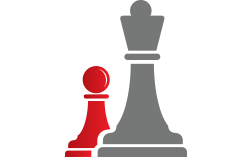 Tactical Chargeback Representment
Our strategic approach to disputing illegitimate chargebacks is known as the gold standard throughout the industry. Our approach does more than just recover lost revenue, it actually helps prevent future transaction disputes. Learn More
Our Solutions Exceed Expectations
The chargeback representment process is most commonly associated with revenue recovery. However, at Chargebacks911, we consider revenue recovery an added bonus. Our representment products are capable of so much more…
We improve merchants' net win rate, not just gross. Our disputes are so efficient, second chargebacks are now a thing of the past.
Our strategic approach to chargeback representment creates long-term results. We improve the merchant-issuer relationship, which in turn, reduces chargeback issuances.
Instigating industry-wide change is a top priority. Friendly fraud will remain unchecked until financial institutions and networks are ready to take action. Our efforts are capable of influencing the necessary industry changes.
We are customer retention experts. Our philosophy enables merchants to retain their existing revenue sources and ensure sustainable growth; winning chargebacks doesn't mean losing valuable customers.
Chargebacks911 is the company you want in your corner if you need to go into battle. I'm glad to have them in mine."

– P. Ballantine, US company president and CEO
You Do What You Do Best…We'll Handle the Chargebacks
Don't spend another second worrying about chargebacks. These financial burdens aren't your specialty; they're ours! Your focus should be on finding and retaining customers; we'll make sure the chargebacks are under control.
Ready to get started? Click on the button below. We'll create a customized report showing exactly how much ROI you can expect.