Chargeback Reversal: Get Your Money Back in 8 Simple Steps
No one likes to throw money away. For merchants, the idea is to gain revenue rather than lose it through tedious, mercurial, or sinister processes. Yet, that's exactly what happens every year.
81% of US cardholders claim to have disputed at least one transaction out of convenience, rather than because it was a genuine case of fraud or merchant error. This is a practice called "friendly fraud," and it can be a serious drain on your resources.
What's even more disturbing: our data suggests that about 60% of all chargebacks filed by cardholders are probably cases of friendly fraud. As a merchant, you should be aware of these figures, and know how to respond in order to recover your funds and protect your business.
In this article, we'll delve into the ins and outs of the chargeback reversal process. We'll explore how to prepare for disputes, how to respond, and how to apply these methods to your business strategy.

What is a Chargeback Reversal?
Chargeback Reversal

[noun]/* chahrj • bak • rə • vər • səl/

A chargeback reversal is the acknowledgment by an issuing bank that a transaction was valid, and that the cardholder's chargeback claim was invalid. When a merchant wins a chargeback reversal, the bank will return the funds being disputed.
The chargeback process is probably here to stay. That doesn't mean that you have to accept each dispute filed against you, though.
You have two options if a consumer files a dispute against your business. You can either accept the chargeback, or you can challenge it. The process to obtain a chargeback reversal is referred to in general terms as representment, because you literally "re-present" the transaction to the issuer.
Each card brand has its own terminology. With Visa, for instance, a chargeback reversal is called a "dispute reversal," and the representment process is referred to as "dispute response/pre-arbitration." For clarity, this post uses more general terms.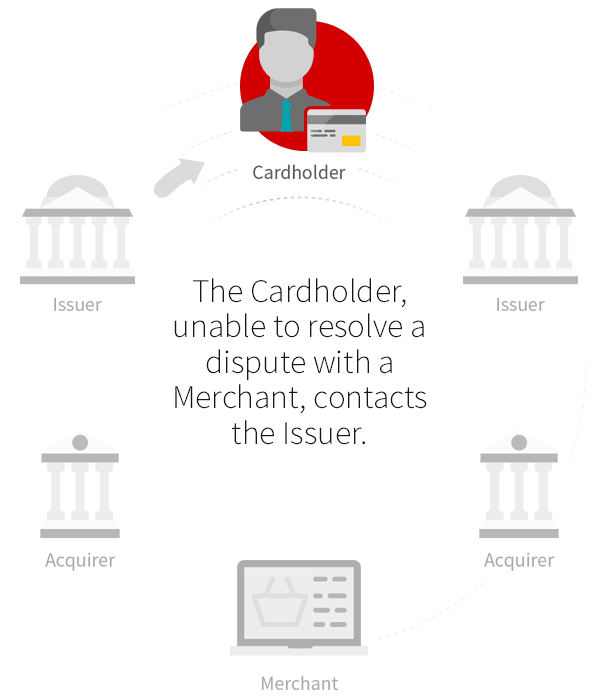 The chargeback reversal process is long and difficult. In the long-term, though, it can be very rewarding.
Why is Chargeback Reversal so Difficult?
Did you know that the majority of merchants contest less than half of all chargebacks? It's true; even though friendly fraud is a rampant problem, most merchants either don't know what to do about it, or they don't think it's worth the effort to fight it.
To be honest, though...they may be right.
Recent survey data found that the average merchant disputed roughly 43% of all chargebacks. However, the average net recovery rate, or the portion of successful chargeback reversals, stood at just 12%.
As a merchant, the odds are clearly against you. The cardholder makes a claim to the bank, and you have to provide sufficient evidence to explain why that claim is invalid. You're also on a tight timetable; usually, there are only a few days available to investigate, gather evidence, draft your response, and submit the documentation.
Winning a chargeback reversal is hard. That can't be an excuse to forget about it, though.
The Importance of Reversing Chargebacks
If you're aiming for long-term sustainability, ignoring chargebacks is not a feasible option. Chargebacks themselves can be a huge drain on your resources, and the long-term consequences of disregarding them can be so severe, it could jeopardize your business's future.
Successful chargeback reversals achieve four key goals:
Still not convinced? Let's try a little experiment.
Use the calculator below to key in your average monthly chargebacks, as well as your average transaction amount. See how much you're currently losing in terms of sales revenue, merchandise, fees, and added overhead.
What are Chargebacks REALLY Costing You?
Annual Revenue Lost:
+ Chargeback Fees:
+ Admin Fees:
+ Cost of Goods & Shipping:
---
Total Annual Chargeback Cost:
Now, imagine if you could recover 60-80% of that total this month through chargeback reversals. Pretty serious business, right?
Chargeback Reversals: The Dos and Don'ts
The first thing to note when preparing your representment package is that it's going to be a process. There is no such thing as 'quick' when it comes to chargeback reversals. Even utilizing chargeback management services or software, you're still going to need to put some work in.
When preparing a healthy representment package, here are a few rules of thumb to follow:
DO...
Be Prepared: Representment is a complex, time-consuming process. Factor preparation and preparedness into your chargeback management system.
Know when to ask for help: If your business is on the receiving end of more than 50 chargebacks a month, it might be worth it to hire someone to help you manage the representment process.
Be a customer service pro: Not only is great customer service the best way to fight incoming chargebacks, but it's also a great way to manage those you have and learn from those you've already experienced.
DON'T...
Skimp on the details: Make sure you rundown the list of items the bank requires to move ahead with the representment. If you omit any details, the bank will reject your claim.
Include erroneous information: You definitely don't want to leave anything pertinent out. You also have to make sure what you submit is factually correct, verifiable, and free of errors. Best foot forward, and all that.
Fight legitimate chargebacks: Don't 'cry wolf' for every chargeback you receive. No business is immune from faulty practices, and not every chargeback is friendly fraud. Doing this will cause more problems in the long run.
6 Steps to Win a Chargeback Reversal
The ultimate goal for the representment process is chargeback reversal. After all...you want to win!
Well, how do you get there? How do you prepare a representment package that the banks simply can't deny? Remember, the bank will likely not take a second glance at a chargeback request unless you give them a reason to. For this reason, it is very important to get started as soon as possible, and put your best foot forward.
Here is a handy guide that should help you make the process as painless as it can be.
What to Do Next: Create a Plan
Yes, we'd said there would be six steps...but that doesn't mean your work is done.
Each attempt at a chargeback reversal offers many lessons. Win or lose, the savvy merchant will examine every outcome for clues as to what should—and shouldn't— be done for the next case. These "real-world" experiences are the best barometers of your actual chargeback situation.
Preventing chargeback disputes requires an across-the-board mitigation strategy. Carefully monitor the chargeback reason codes issued most frequently. Devise an aggressive strategy to stop those chargebacks from happening. The more you can proactively shut down chargebacks before they happen, the less you'll have to worry about the chargeback reversal process.
Perhaps the most important point we're attempting to drive home here is to fight the chargebacks that couldn't have been prevented… but also to be on the lookout for those that could have been. Identifying vulnerabilities in your systems that could be causing chargebacks and other issues, is a vital step for any successful business. Knowing where you can tighten up your practices, is guaranteed to help prevent future chargebacks.
Ask an Expert
Every invalid chargeback should be challenged. That doesn't necessarily mean you should be the one fighting, though.
Turning the fight over to professionals can be the most cost-effective solution in the long run, for several reasons:
Filing chargeback reversal cases yourself means reallocating valuable resources that should be used to grow your business.
The technical jargon used by the payment industry is difficult to understand, constantly evolving, and inconsistent.
Most merchants don't have the insider access necessary to "pull strings" and affect change on their own.
Overall, your chances of winning are low; only 3 in 10 merchants who engage in representment win more than 30% of cases.
Luckily, you have access to experts who know all the ins and outs of challenging chargeback disputes. Want to know exactly how many chargeback reversals you could be winning? Contact us today for a free ROI analysis.