Everything You Need to Know About VMPI
Visa Merchant Purchase Inquiry, or VMPI, is a new feature that offers an incredible option: the chance to stop chargebacks before they are ever submitted. Obviously, that can be a real benefit to you as a merchant…but only if you can leverage the tool properly. With that in mind, let's examine how the process works.
What Is Visa Merchant Purchase Inquiry? 
Visa Merchant Purchase Inquiry was introduced as part of the new Visa Claims Resolution (VCR) initiative, an effort by Visa to streamline and automate as much of the chargeback dispute process as possible. VMPI is a plugin that works through the Visa Resolve Online platform. The tool offers automated, real-time data communication between issuers and participating merchants.
Under the legacy system, if a cardholder called the issuer with a complaint, that complaint simply turned into a chargeback. After that, it was up to you to defend the transaction, and to pay all mandatory chargeback fees, regardless of the outcome.
Now, direct dialogue between banks and merchants may eliminate or invalidate that chargeback in the first place.
Enrolling in the program enables you to respond to a chargeback in the complaint stage. You can act in real-time, providing additional information such as a shipping confirmation, cancellation number, or product name. This information, called a transaction inquiry response, helps validate whether the complaint invalid or illegitimate, allowing you to resolve a claim before the issuer officially files a chargeback. VMPI even allows you to issue a credit straight to the cardholder if this is the best way to resolve the situation.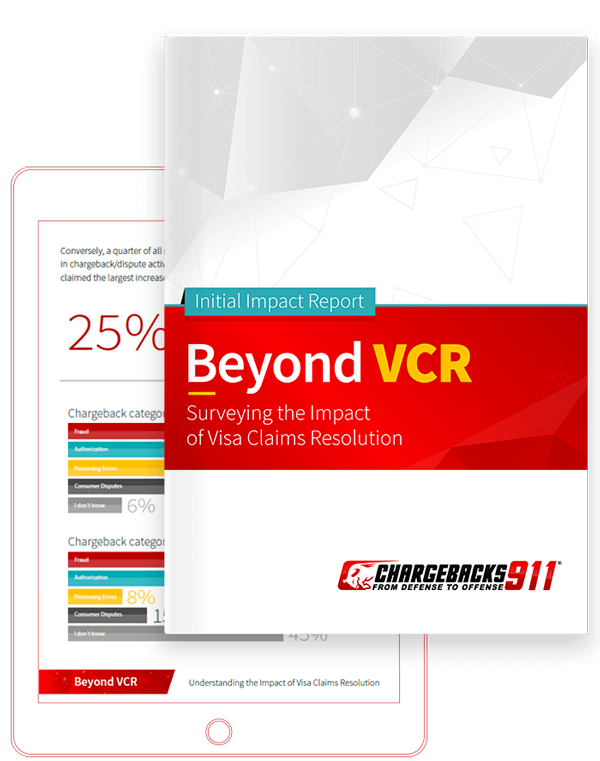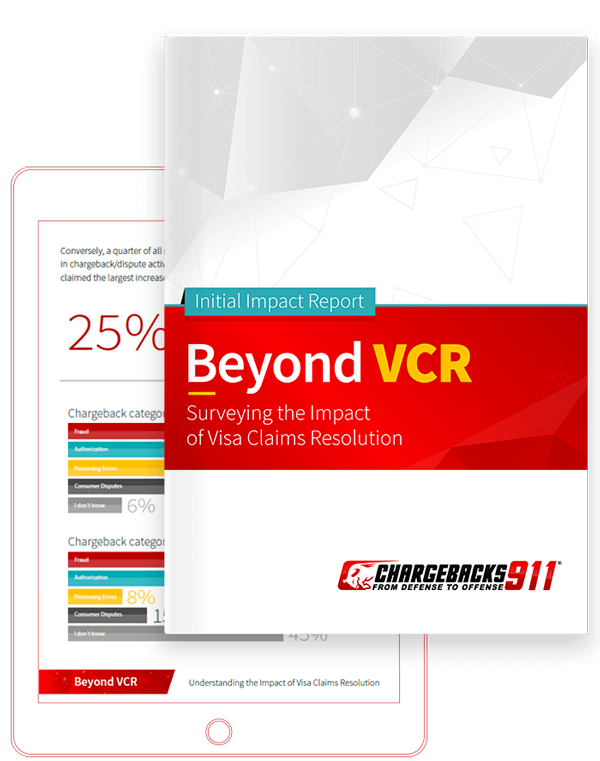 Beyond VCR: Surveying the Impact of Visa Claims Resolution
We asked a wide range of merchants about the effects they are seeing from Visa's VCR initiative. Download your copy of our report to see what our research uncovered.
Free Download
Enable Issuers to "Talk-Off" Chargebacks With VMPI
For every credit card transaction, there is a certain amount of data available to all or most of the parties involved. Some information, however, may not be transmitted, for a variety of reasons such as length or privacy concerns.
While not readily available, this information—what Visa calls "additional transaction details"—may be the key to stopping a chargeback.
Those additional transaction details are the compelling evidence you need to justify a transaction. Under the litigation-based legacy system, it would not even be introduced until the chargeback had been filed and you were preparing a representment. With Visa Merchant Purchase Inquiry, though, you can present that info as a resolution response. It's now possible to stop a chargeback, rather than a defending yourself after the fact.
You can preload specific transaction details through VMPI so the issuer can access it at the beginning of the dispute process. Visa is calling this "proactive representment," which can be used to "talk off" complaints before they become disputes, or chargebacks. Here's an example of how that would work:
Visa Merchant Purchase Inquiry is the first phase in the dispute-resolution process. The idea here is that avoiding disputes is a win-win for merchants and cardholders. It's much more cost-effective than fighting a dispute, and will lead to greater customer satisfaction in the long run.
Steps to Take After a VMPI Response
You can submit a credit and refund the customer, or try to resolve the complaint by providing additional transaction data. Either way, there are certain steps you should follow to ensure there are no further issues involving this customer:
If Submitting a Refund to the Customer:
Refund the transaction, and make note of the refund in your CRM.
Cancel order fulfillment if still possible.
Cancel any future rebills if part of a recurring billing program.
If you suspect friendly fraud, then flag the customer and consider blacklisting.
If Submitting Transaction Information as Resolution:
Make note of the VMPI resolution in your CRM.
Follow-up on any pending action item to ensure the issue is resolved (if an order was noted as previously cancelled or a shipment was sent, make sure the process was completed).
Be prepared to respond if transaction information is determined to be insufficient. In this scenario, Visa may allow the issuer to progress by filing a dispute.
The Visa Merchant Purchase Inquiry plays an important role beyond your initial response. Data generated by VMPI allows for in-depth analysis to better understand your general chargeback situation. You can examine how well your inquiry responses perform, and apply those insights to see a long-term reduction in disputes.
Integrating with VMPI
It's important to emphasize that VMPI is optional; but if you do not participate (or the cardholder's complaint can't be successfully resolved via VMPI), the case will progress to a dispute automatically.
Are You Set Up With VMPI?
Integration is easy with an official Visa facilitator. Click here to learn more.
To implement this solution and enjoy the benefits of VMPI, you first need connectivity with Visa's systems. Once your business is integrated, you can immediately start reaping the benefits of real-time chargeback reduction.
There are two distinct methods you can use to integrate with VMPI: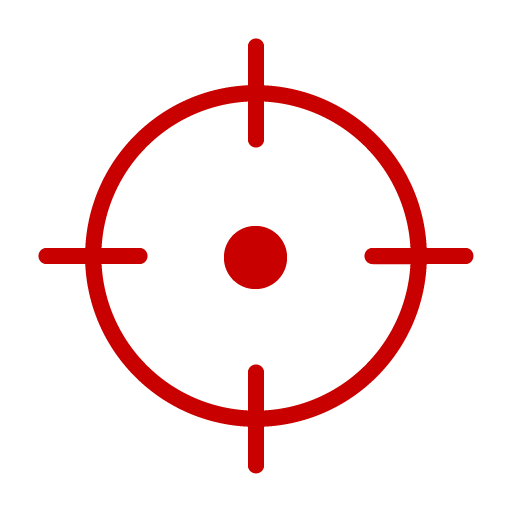 Direct Integration Through Visa
You may be able to directly integrate with Visa's systems, providing you meet certain requirements. To be eligible, you must be (at least) Level One PCI Certified, and be able to supply detailed technical specifications and compliance information to Visa. You must also complete a testing procedure to determine hardware capabilities. This is to ensure feasibility; for example, ensuring you can guarantee an information response time in less than two seconds or less. Once you have satisfied these requirements, you may be assigned a project manager.
VMPI responses include 141 data fields. The relevant data could be stored in your CRM, gateway, fraud detection platform…or any combination thereof. To participate, you will need to provide VMPI connectivity for each necessary platform.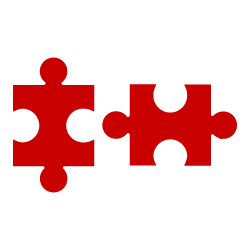 Indirect Integration Using a Certified Partner
Most merchants are unable—or simply unwilling—to undergo the complex process of establishing and maintaining VMPI integration. Fortunately, there are Visa-appointed facilitators who can integrate with VMPI on your behalf. This helps ensure everyone can participate. With indirect integration, depending upon the facilitator, you're only required to provide your basic merchant account details. The facilitator handles the more complex details of your integration process for you.
Need a VMPI Facilitator?
Securing a Visa facilitator is by far the easier of the two options, both in terms of integration and long-term management.
Chargebacks911® are officially-certified Visa facilitators, meaning our clients enjoy the benefits of easy, instant integration with the Visa Merchant Purchase Inquiry plugin and the Visa Resolve Online platform. As your facilitator, Chargebacks911 can offer:
More revenue recovered
Reduced costs and better resource allocation
Increased net income
Long-term chargeback reduction
Whether you're in the market for a VMPI facilitator or end-to-end chargeback management, Chargebacks911 offer the services you need. Ready to see what we can do for you? Request your free dispute analysis below and start saving today.