The Visa Issuer Monitoring Program Is Now in Effect.
We've recently discussed changes to the Visa chargeback threshold and fraud threshold on our blog. While the rules are tightening for merchants, the same could be said for issuers, as demonstrated by the arrival of the Visa Issuer Monitoring Program.
The principles guiding the new VIMP will already be familiar to many in the European market, owing to the preexisting Cross-Border Fraud Issuer Monitoring Program. The VIMP, though, will globalize these protocols and bring them to new markets. In this post, we'll look at the features of the program, and what impact it will have on issuers and the market at large.
What Are Visa's Monitoring Programs?
In case you didn't already know, Visa is the largest card brand operating in the US and Canadian markets. 53% of all payments conducted using credit and debit cards in the US in 2018 used Visa-branded cards, so this change could have a significant impact on how thousands of banks in this region operate, as well as the cardholders and merchants who do business with them.
In the Visa Core Rules, the card scheme outlines the requirements for their compliance programs. Visa already had such programs in place for merchants (the Visa Fraud Monitoring Program and Visa Chargeback Monitoring Program). If a business experienced excessive fraud instances, Visa would move them into a compliance program, which would hopefully mitigate the problem. If conditions didn't improve, though, the merchant in question could be removed from the Visa network entirely.
If a merchant breached Visa's monthly chargeback threshold (0.9% of sales volume and $75,000 per month), for example, they're entered into the Visa Dispute Monitoring Program. If the merchant fails to reduce their chargeback filings after the enforcement period ends, they could be terminated.
Issuers didn't typically have to worry about facing similar consequences for fraud involving cards they issue…until now. Adoption of the Visa Issuer Monitoring Program extends a similar set of requirements to issuers.
Breaking Down the VIMP
The Visa Issuer Monitoring Program takes effect in most global regions on October 19, 2019. The rollout was delayed for the Asia-Pacific market until April 2020. Europe already had an analogous program in place, call the Cross-Border Fraud Issuer Monitoring Program, but this program was decommissioned and rolled into the VIMP.
As outlined in the Visa Core Rules, a bank will be subject to the VIMP if the total fraudulent card-not-present transactions they process in a single month either meets or exceeds:
Visa will notify you if you surpass either of these thresholds. At that point, you'll be allowed a three-month Notification Period similar to the workout period allowed for merchants under the Visa Fraud Management Program. You won't suffer any negative ramifications for your activities during this timeframe, and if you manage to show improvement and get fraud filings under control, you'll be allowed to exit the program.
Trouble with Online Fraud?
Chargebacks911® offers support for merchants AND banks. Click below to learn about the industry's most advanced solution for fraud and chargebacks.
Of course, if you fail to bring the number of fraudulent transactions you authorize under the thresholds set by Visa, you'll enter the Enforcement Period. Visa imposes stiff penalties at this stage, including:
Non-compliance fees of up to $100,000
Requirements to continue reducing CNP fraud
Inability to collect Visa Chargeback Monitoring Program reimbursements
Time-consuming assessments and written summaries of performance after 12 months
In simple terms, once you're in the program, you have 12 months to get your fraud problem under control. If you fail, you could face Visa member risk-reduction requirements. As outlined in the Core Rules, these measures could include any number of actions deemed necessary by Visa; you could even lose the right to issue new or reissue Visa-branded cards.
We'll say it again: The Visa Issuer Monitoring Program could potentially stop you from carrying out even the most basic banking functions. This is not something issuers can ignore.
What's the Point of the VIMP?
By adopting the Visa Issuer Monitoring Program, the card scheme essentially hopes to kill two birds with one stone.
On one hand, the VIMP will help Visa identify banks who generate above-average amounts of card-not-present fraud. By identifying these trouble spots, Visa can intervene and ensure their members are following best practices, thus protecting all members of the Visa network. At the same time, Visa wants to ensure that their members work to reduce fraud, rather than just shift accountability.
A bank's customers hold a lot of sway with the organization. The bank has an incentive to keep customers happy. That's why, under the current scheme, banks can be tempted to file chargebacks whenever cardholders ask for one…even if it's not justified. The VIMP seeks to prevent banks from unfairly shifting liability to merchants.
Ultimately, Visa believes the VIMP will produce: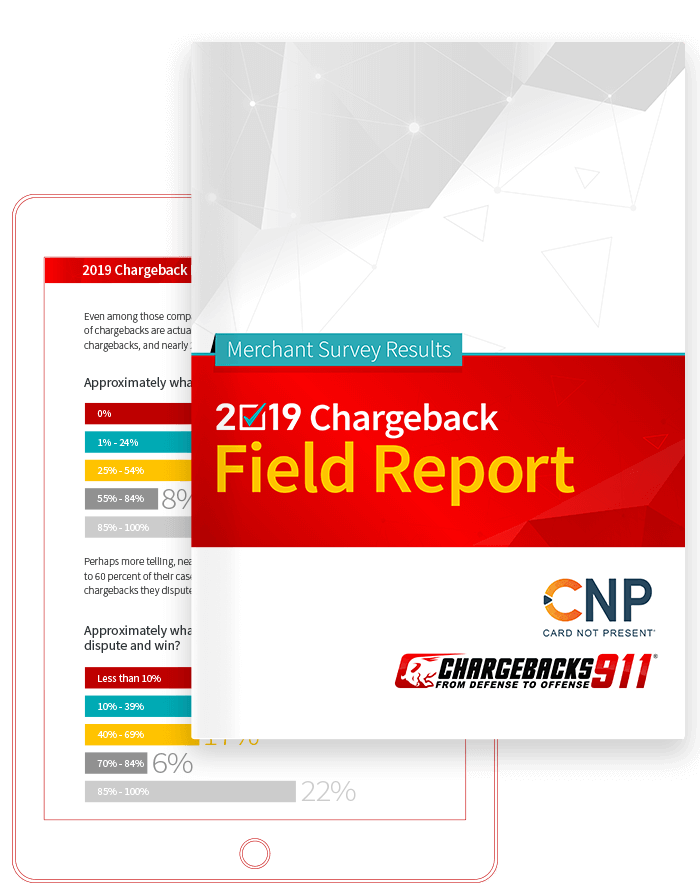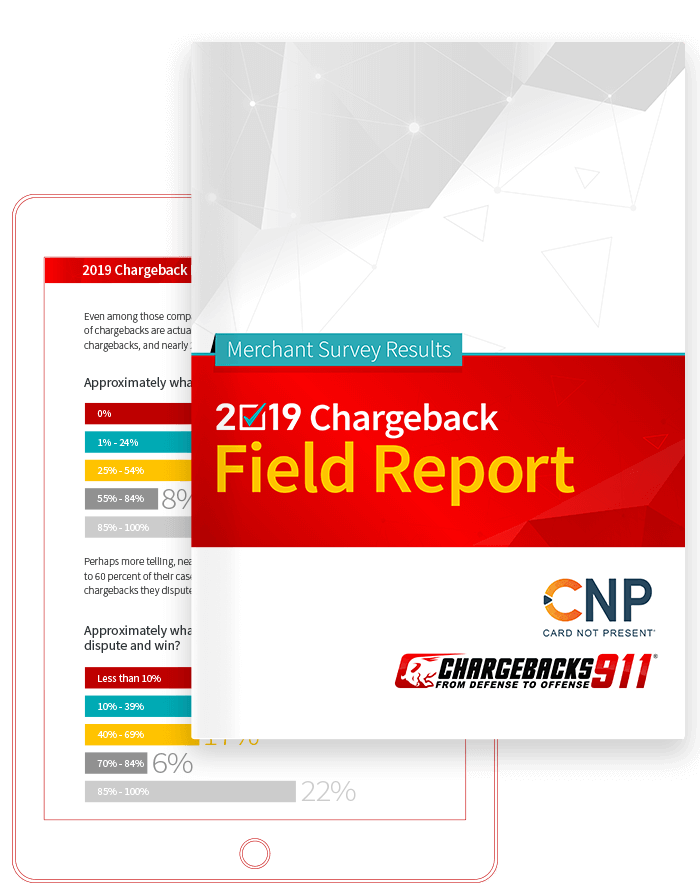 The 2021 Chargeback Field Report
The 2021 Chargeback Field Report is now available. Based on a survey of over 400 US and UK merchants, the report presents a comprehensive, cross-vertical look at the current state of chargebacks and chargeback management.
Free Download
The Goal: Greater Due Diligence
There's no denying that the Visa Issuer Monitoring Program places additional restrictions on issuing banks. That's not necessarily be a bad thing, however, as the VIMP incentivizes due diligence in the process of reviewing and filing chargebacks. In other words, if you fail to conduct due diligence and end up filing excessive fraud claims, you will take on some of the responsibility.
"But wait!" you might say. "Doesn't this just push the cost of fraud onto consumers?" Not necessarily. And given that we've seen friendly fraud become a billion-dollar problem for merchants over the last few years, the VIMP may be a necessary development.
Friendly Fraud

[noun]/* fren(d)lē frȯd/

The term "friendly fraud" refers to any chargeback filed without proper justification. For example, a cardholder might make a purchase, then experience buyer's remorse, or simply forget they made the purchase in the first place. The buyer then claims the transaction was unauthorized and files a chargeback.
It can be hard to verify cardholders' claims, meaning the friendly fraud problem often goes overlooked by issuers. In fact, our data suggests that while 60-80% of all disputes are probable cases of friendly fraud, because banks are largely reluctant to fully investigate cardholders' claims. Submitting the chargeback is faster, it's easier, and banks don't risk calling their customer a liar.
Adopting the Visa Issuer Monitoring Program disincentivizes merchants from taking the customer's word without investigating the claim. Once friendly fraud is weeded out, issuers in most regions should have little problem remaining under the specified fraud thresholds.
More Comprehensive Solutions Are Necessary
While the Visa Issuer Monitoring Program might be a positive step, it's too early to say for certain what the final outcome will be. One thing we can say with confidence, though: it's still not going to be enough.
The overall cost of friendly fraud is projected to top $25 billion annually by 2020. The problem is too far-reaching for any single initiative to correct. Any real, sustainable solution to friendly fraud will necessitate a coordinated, industry-wide push. It will require consumer education, faster and more efficient recordkeeping and transferal, and cross-scheme collaboration in developing standardized chargeback rules and procedures.
Have additional questions about the Visa Issuer Monitoring Program? Join the conversation in the comments section, or click below to speak with one of our chargeback experts.
---