Tactical Chargeback Representment
Other service providers might copy our promises, but they can't duplicate our results. Chargebacks911®'s strategic dispute tactics are unrivaled, ensuring guaranteed profitability and sustainability. Our Tactical Chargeback Representment product was strategically designed to exceed merchants' expectations.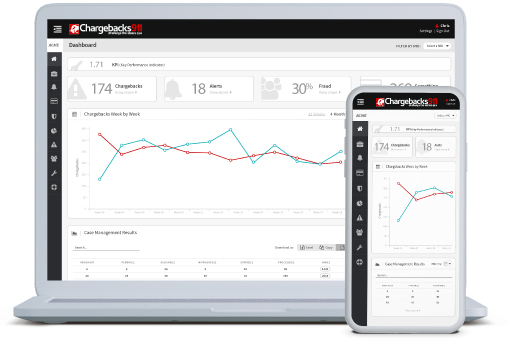 Revenue recovery
Additional dispute opportunities
Improved issuer relations
Chargeback issuance reduction
Decreased second chargebacks
Redistribution of valuable resources
Guaranteed ROI
Enhanced customer retention
With every undisputed chargeback, your business is leaving money on the table. That revenue loss is completely unnecessary, however: Chargebacks911 has optimized the revenue recovery strategy. Our Tactical Chargeback Representment product is known as the gold standard throughout the industry: not only do we win more cases, we actually identify more dispute opportunities!
Start Winning the Fight Against Chargeback Fraud
Contact us today to learn how effective chargeback disputes can improve your business's reputation, recover more revenue, and ensure long-term, sustainable growth.
Us
Dual-layer quality control
Them
No reputation repair
Us
Inherent manual review process with human forensics
Them
Error-prone automation
Us
Intelligent Source Detection
Them
Inability to identify true chargeback triggers
Us
Developed per industry
Them
One-size-fits-all approach
Them
High-cost, limited scaling options
Us
Densest CRM, gateway, and processor integration
Them
Only associated with top banks
Us
Performance-based payment options
Us
Guaranteed ROI AND guaranteed win rate
Them
Limited accountability