Intelligent Source Detection™
---
Identifying the 3 Sources of Chargebacks
A chargeback is caused by only one of three things; but if you don't know which of the three causes is to blame, you'll never be able to create an effective prevention and representment strategy.
1

Merchant Error

In the context of chargebacks, seemingly insignificant errors and business best practice oversight can lead to substantial profit loss.

2

Criminal Fraud

When a cardholder discovers an unauthorized transaction and files a chargeback, the merchant ultimately becomes the victim.

3

Friendly Fraud

Cardholders exploit loopholes in the chargeback process, using an illegitimate chargeback to steal from the merchant.

Introducing Intelligent Source Detection Technology
In order to effectively prevent and dispute chargebacks, you must first determine what really triggered the cardholders' actions. Interpreting the true reasoning behind the transaction dispute isn't accomplished by reviewing the reason code or the bank's description of the situation.
Genuine understanding only comes from detailed analysis, dynamic strategies, and innovative technologies.
Chargebacks911 is the creator of the proprietary Intelligent Source Detection, a combination of patent-pending technologies and expert personal analysis that is capable of determining the real reasoning behind chargebacks.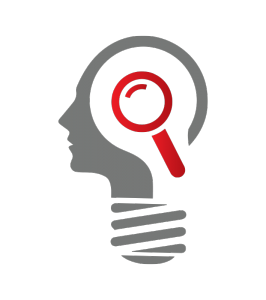 "What impresses the most is the scale of the solution. This was not designed to handle a specific use case, but to be useful for any business coping with chargebacks from the entire range of sources. This is the kind of fundamental, backbone technology that ecommerce companies need."
American Business Awards judge
Because of our innovative strategies, Chargebacks911 is the only service provider capable of helping merchants manage all three chargeback triggers—merchant error, criminal fraud, and friendly fraud.
Traditional Chargeback Management Strategies Have Become Outdated and Inefficient
Merchants aren't able to mitigate chargeback risks because they are utilizing outdated, static techniques. Effective chargeback management demands a dynamic approach. Here's why:
The Payment Industry Hasn't Evolved
The payment industry devised the chargeback system in the pre-internet era. While eCommerce popularity, technologies, and fraud tactics have all evolved, chargeback processing guidelines have not. There is a growing imbalance between the stagnant chargeback system and innovative, adaptive merchants. The payment industry is yet to recognize that effective strategies of the past aren't capable of handling problems of the future.
Consumers Exploit Industry Weaknesses
Our instant-gratification society has produced consumers who are interested in the easiest, fastest way to secure a refund. Savvy cardholders have discovered the inefficiencies of the payment industry and have learned to exploit the loopholes in the chargeback system. With little thought to the consequences for merchants, consumers actively engage in cyber shoplifting. The assault from friendly fraudsters and illegitimate chargebacks is creating revenue loss merchants aren't equipped to deal with.
Merchants Have Limited Resources
There are numerous imbalances in the eCommerce environment, and automated systems are unable to compensate for these discrepancies. Any attempt to tip the scales in the merchants' favor demands a customized approach that evolves in tandem with the changing environment. While more effective, this hands-on approach comes with a major drawback; merchants are unable to dedicate the necessary resources to such a costly and time-consuming process.
Banks Perpetuate the Cycle
Banks operate under the assumption the customer is always right. Issuers accept transaction disputes without enough due diligence to verify the cardholder's claim. Without determining legitimacy of a chargeback request, banks penalize merchants in the hopes of appeasing their customers. Because merchants don't fight back, banks have little incentive to change their ways.
Friendly Fraud: The Unabated Threat
Friendly fraud is a cleverly disguised threat because it is perpetrated by seemingly satisfied customers rather than gangs of criminals. Our Intelligent Source Detection™ is the only solution available to combat the rising tide of friendly fraud. Without professional assistance, merchants can expect to contribute to the alarming statics that are currently plaguing the industry.
Convenient Chargebacks
81% of cardholders admitted to filing a chargeback out of convenience; they didn't have time to request a refund from the merchant.
Alarming Increases
The annual growth rate for friendly fraud is 41%, causing $10.86 billion in industry losses compared to only $2.17 billion lost to criminal fraud.
Repetitive Behavior
40% of cardholders who successfully file an illegitimate chargeback will file another within the next 90 days.
Responsible Cardholders
Only 14% of cardholders contacted the merchant prior to filing a chargeback with the bank; the vast majority of cardholders are committing friendly fraud.
A recent study found the U.S accounted for nearly 50% of the worldwide payment card fraud losses, but generated less than 25% of the total sales volume. The fact that merchants simultaneously spent nearly $7 billion on fraud prevention tactics proves the only expensive strategy is the one that doesn't work.
Chargebacks911's dynamic loss prevention and Intelligent Source Detection™ is backed by the industry's only ROI guarantee. Our clients don't need to worry about spending money on strategies that might not work; if our services aren't a good fit for your business, we'll tell you.
Ready to Discover the True Cause of Chargebacks?
Identifying chargeback triggers and proactively preventing transaction disputes means your business is able to retain more revenue. Coupling our Intelligent Source Detection™ with guaranteed success when disputing friendly fraud means Chargebacks911 provides the best value to merchants.
Our rapid growth, unprecedented win rate and long-term client retention bear the evidence of our effectiveness, but you shouldn't just take our work for it. Contact us today to learn more about reducing your business's risk and increasing your earning potential.