Identify Campaign Threats Without Reducing Conversions
Fraud from illegitimate affiliate marketing ploys means you're paying commissions on bogus sales. It can also dramatically raise the likelihood of chargebacks—and that threatens both your revenue and your processing rights. Chargebacks911®'s Affiliate Fraud Shield are specifically designed to detect and prevent the most common forms of affiliate fraud.
Detects, identifies, and prevents affiliate fraud
Guaranteed protection and ROI
Post-transaction analysis eliminates checkout friction
Maximum accuracy through advanced human forensics
Detailed, user-friendly reporting and risk analysis
Immediate feedback and actionable reporting
Safeguards card-processing rights
Bolsters relationships with affiliates AND network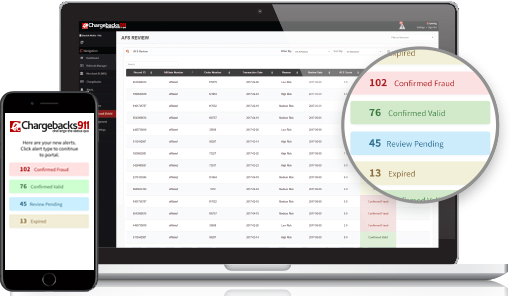 Affiliate marketing campaigns only succeed if you can identify campaign threats before they become liabilities. At Chargebacks911, we use proprietary technologies and personalized analysis to evaluate affiliate marketing techniques, identify intentional fraud, and alert you to potential fraud-committing affiliates.