The Best Chargeback Prevention Tools for Merchants
You want to prevent chargebacks from damaging your business and your reputation. But, with so many of service providers pitching the latest chargeback prevention technology, it's hard to know which solution is right for you.
In this post, we'll break down your options for chargeback prevention tools. We'll distinguish between pre-transaction and post-transaction technologies, and help you understand what each product brings to the table. Finally, we'll discuss the best way for you to incorporate these tools into your current chargeback prevention strategy.
How Do Chargeback Prevention Tools Work?
Chargeback prevention tools work by targeting a specific threat source, like unauthorized card use, buyer's remorse, or policy missteps. This gets complicated, though, because there are hundreds of potential triggers that can cause a chargeback. Each one demands a different response.
The key is the strategy you build around those tools.
Any single tool or product may prevent a handful of chargebacks, but each tool you implement can provide another layer of protection. Employing a multilayered approach to dispute prevention will give you the best results. Adding too many layers or implementing the wrong tools, however, can actually work against you.
All chargeback prevention tools fall into one of three primary categories:
Pre-Transaction:
Chargeback prevention tools that identify potential chargeback triggers and resolve problems before the transaction occurs.
Post-Transaction:
Tools aimed at intercepting and resolving disputes that are already in-progress, but which haven't yet advanced to the chargeback phase.
Source Detection:
Tools that help identify the reasons chargebacks happen and provide guidance to resolve issues before they become disputes.
In the following sections, we'll break these categories down into more detail, and outline some basic chargeback prevention tools we recommend as part of your strategy.
Post-Transaction Chargeback Prevention Tools
You can think about post-transaction chargeback prevention tools like a stop-gap measure. They don't address any of the underlying issues that cause chargebacks, but they can help protect you against disputes when all else fails. For this reason, they're usually the first step that merchants take when trying to get chargeback issuances under control.
We can break these tools into two different categories. First, let's look at chargeback alerts.
Chargeback Alerts
Chargeback alerts allow merchants to refund transactions to avoid chargebacks. They are a great tool to quickly lower your chargeback rate without impacting customer friction. But, how exactly do they work?
Let's say one of your customers calls their issuing bank to dispute a charge. If the issuer is part of the alert network, you'll be notified of the pending dispute before a chargeback is filed. You can then avoid ththat chargeback by issuing a refund instead.
Chargeback alerts are very effective at reducing chargebacks caused by friendly fraud. In fact, these chargeback tools can offer up to a 20% reduction in chargeback issuances in a matter of days.
There are two primary alert networks: Ethoca (now owned by Mastercard) and Verifi (now owned by Visa).
At Chargebacks911®, we also offer our own proprietary chargeback alerts network. The Chargebacks911 Alerts Management Platform gives you the benefit of this proprietary chargeback alert solution, combined with CDRN notifications and Ethoca Alerts, for the most comprehensive coverage.
Network Inquiries
Like chargeback alerts, network inquiry tools allow you to intercept disputes before a chargeback is filed. These chargeback prevention tools are widely available to merchants through the card network.
Let's say one of your customers calls their issuing bank to inquire about a charge they don't recognize. Previously, the issuer had few options other than filing a chargeback to resolve the inquiry. Now, issuers participating in a network inquiry program are able to request additional information about the transaction. This lets you automatically resolve potential friendly fraud disputes before they happen.
Both Visa and Mastercard offer proprietary inquiry products through their counterparts:
Finally, we also want to touch on Rapid Dispute Resolution (RDR), which is another product from Verifi that can help you automate the chargeback prevention process.
Pre-Transaction Chargeback Prevention Tools
Pre-transaction prevention tools let you identify and prevent fraudulent transactions before they're processed. Since these charges will always result in a dispute, detecting them before the order is processed should be filed under "best practices."
There are two primary categories of pre-transaction chargeback prevention tools available: fraud screening and fraud scoring.
Fraud Screening
There are numerous free or low cost tools you can deploy to verify buyers' identities. Many of these are legacy tools that have around for years. Newer technologies are also being introduced on a regular basis, though. The newer tools tend to be more effective at preventing fraud since criminals are less able to circumvent them.
Fraud screening tools include:
Fraud Scoring
Fraud scoring uses machine learning to examine each transaction based on an extensive variety of indicators. It then provides simple up-or-down decisioning as to whether you should accept or reject the purchase, or subject that transaction to manual review.
Many service providers offer their technology as all-inclusive risk management platform to let you offload this process entirely, including (in no particular order):
Source Detection Prevention Tools
Understanding why chargebacks are happening is one of the most underappreciated components of chargeback prevention. If you aren't sure why your customers file chargebacks, you're likely to implement the wrong tool to address the problem. Furthermore, the chargeback tools you do implement may be "Band-Aids" that fail to address the root causes behind the disputes.
Chargebacks911 has invested heavily in tools that provide genuine chargeback source detection. We empower our clients to prevent chargebacks by addressing underlying issues directly. These proprietary tools allow our customers to prevent more disputes and recover more revenue than they can on their own, or even with other service providers:
Preventing Chargebacks and Retaining Revenue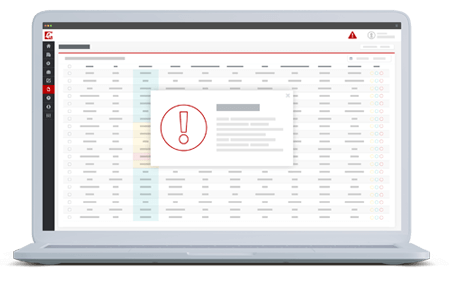 Preventing transaction disputes is a complicated task. Your best bet is to consider proven-effective chargeback prevention tools, while keeping in mind that at the end of the day, even the best among them are just that: tools.
Chargeback prevention tools are useful. For maximum benefit, though, they still require knowledgeable and experienced people to wield them.
Few merchants have the necessary resources available to consistently prevent chargebacks. There are simply too many variables that can change on a day-to-day basis. Your time, effort, and energy are much better spent growing your business for the future, rather than addressing chargeback issues of the past. That's where we come in.
The fully-customized, turnkey, end-to-end chargeback solutions offered by Chargebacks911 can take chargebacks off your plate, delivering a guaranteed ROI. Prevent chargebacks. Recover revenue. Contact us today to learn more.