Online Grocery Shopping Proves Omnichannel is Now a Ubiquitous Demand
Grocery stores were, until recently, firmly locked in the brick-and-mortar environment. However, emerging consumer preferences prove even this industry must be just as agile as all the others—and embracing the idea of online grocery shopping is a must.
If consumer preferences are now so strong that even the most fully-entrenched brick-and-mortar ventures are migrating online, merchants in all other industries must take note.
How Emerging Consumer Preferences Led to Online Grocery Shopping
Supermarkets are one of the last niche industries to exhibit a great deal of crossover between the physical and digital channels. And the delay is understandable. It seems impossible that one of the most distinctive indicators of food quality—freshness—could be delivered in the mail.
Despite this seemingly obvious dichotomy of expectations, consumers' desire for convenience is surpassing all others, meaning merchants are forced to innovate with new services or jeopardize sustainability.
Online grocery shopping is anticipated to grow to a $100 billion a year industry by 2025, with 70% of US shoppers buying some or all of their groceries online.
However, consumer-merchant interactions have evolved past the standard online shopping experience. New ways to connect are emerging—and consumers appreciate these diverse encounters.
Amazon Go is a prime example. The eCommerce giant first announced Amazon Go back in December 2016, with beta testing taking place the following month near their Seattle headquarters.
The concept revolves around physical retail stores open to Amazon Prime subscribers and what the company calls "Just Walk Out Technology." Consumers use a phone app to scan items as they remove them from shelves, then the app will automatically add the shoppers' totals and charge the items to their account as they leave the store.
But, while Amazon is the biggest player in the US market, they're not the only ones bringing the cross-channel ideal to grocery shopping.
Home Plus, the South Korean branch of British retailer Tesco, first introduced virtual stores to the Seoul subways back in 2011. This concept allows commuters to scan the items they want, checkout using their phone, and have their items delivered straight to their home at a pre-specified time.
Similarly, online grocery delivery services like Shipt, Instacart, and Amazon's Prime Now, along with restaurant delivery services including UberEATS and GrubHub, are popping up everywhere.
Customer Experience is the Key
Supermarkets are among the last businesses to recognize the importance of an omnichannel experience. In some regards, this is fortunate, as online grocery shopping merchants—and other slow-adopting businesses—can learn from the norms established in other industries.
Grocery retailers and manufacturers are meaningfully experimenting with business models and technologies to find their way online. However, the road to success has not been paved. Yet, grocery shopping will reach digital maturity and saturation faster than other industries before, such as publishing or banking."
Many companies began exploring how to bridge the divide between the digital and physical customer experience (or CX) back in the '90s. However, today's companies have a major advantage over other services who attempted this during the dot-com bubble: mobile-enabled consumers.
The ability to move seamlessly from one channel to the other was not possible two decades ago. The ubiquity of mobile devices now makes omnichannel interactions not only possible, but widely expected by consumers in every retail sector. Thus, omnichannel retail is a matter tied primarily to the customer experience.
As a recent survey of large businesses shows:
Businesses with positive results from their 2016 CX efforts saw better financial performance.
More businesses than ever before say customer experience will be much more important going forward.
Web and mobile will be the primary focuses for improving CX.
A significantly greater portion of respondents plan to devote more funds to improving the customer experience in 2017 than in 2016.
Ultimately, the aim is to improve CX, because offering a better experience, in turn, pays dividends.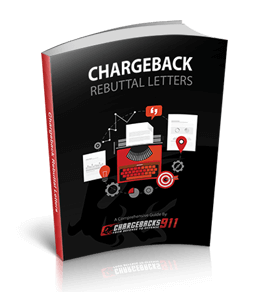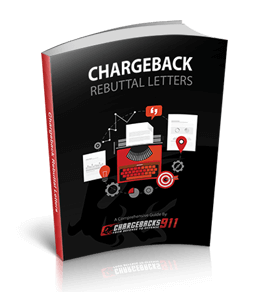 Chargeback Rebuttal Letters
Learn how to create a winning debit or credit card chargeback rebuttal letter. Download our rebuttal letter template and writing checklist today.
DOWNLOAD NOW
Crossing Channels to Deliver Better Experiences
While there's no mandate that online retailers operate across different channels, it's clear that the borders between channels will grow increasingly fluid as the retail environment and CX evolves. Focusing strictly on one channel will be more and more problematic with time.
Retailers overly-focused on brick-and-mortar retail to the exclusion of eCommerce are in trouble—the slumping sales and high-profile store closures endemic to brick-and-mortar are evidence of that fact. One reason these channel-specific merchants struggle might be because of their inability to capitalize on data that helps bolster success for the agile competition.
Analytics will be key for retailers and manufacturers to understand the digitally engaged food shopper on a deeper level.  Beyond unified insights that connect the dots across consumer interaction and platforms, the winning strategy will turn metrics into action steps towards effective digital engagement."
The TimeTrade State of Retail 2016 report shows that 68% of consumers overall enjoy the option of going into a store and interacting with a product before buying. Even if that shopper ultimately decides to purchase the item online, the option to experience the item before buying is an important opportunity that makes shoppers more likely to complete a purchase.
This fact has led to unique and innovative new approaches to cross-channel shopping. Not only does this facilitate better experiences and improved sales, it also offers the online retailer a trove of customer data on which they would have previously missed out.
Another valuable lesson comes from Starbucks, a company often cited as an excellent example of omnichannel integration. The Starbucks app enables customers to pay with digital gift cards, track reward points, and even order in advance and pickup their items up in-store with no wait.
Taking a page out of the company's playbook and optimizing cross-channel interactions could be the answer many brick-and-mortar retailers are looking for to counteract the sales lost to online competitors.
Retailers Must Adjust to Thrive
eCommerce is still many years away from representing a genuine, existential threat to brick-and-mortar retail. However, the prevalence of online grocery shopping proves the convenience customers now expect makes it very difficult for physical retailers to continue without adjusting their model.
It's clear that retail isn't a battle between two separate spaces but instead, about developing new models catered to how contemporary customers want to shop. Retailers who fail to see the writing on the wall in that regard will be left behind by businesses ready to provide the quality of customer experience that shoppers expect.
However, each new sales technique and channel introduces additional layers of fraud exposure. Innovation must be a tactical process that balances risk with reward.
If you're ready to create a truly omnichannel experience for your shoppers, contact Chargebacks911® today. We can educate you about the potential threats you'll face and help create a proactive risk mitigation strategy to ensure you're able to fully capitalize on this new earning potential.