Best Practices for eCommerce Delivery
Shipping and Delivery are two areas in which novice eCommerce retailers don't always put much thought. They should, though; implementing delivery "best practices" as an integral part of a seamless shopping experience.
Faster devices and growing customer acceptance have made it easier and more profitable to start an online business. For consumers, this can mean more options and lower prices. For you, however, it translates to fiercer competition, as more stores battle to sell the same types of items. To combat this, online brands pour time, energy, and money into developing marketing and purchasing tactics. Yet many pay little attention to the actual delivery process.
You can offer in-demand products, great prices, and a superior ordering system…but a bad delivery experience can ruin your relationship with customers. In fact, one report shows that nearly 85% of consumers admit they are unlikely to return to an eCommerce merchant after just one poor delivery incident.
If you're a retailer, an outstanding eCommerce shipping and delivery strategy is more critical for your business success than ever before.
eCommerce Shipping and Delivery: Best Practices
First, it's important to understand that the buyer's journey doesn't end at checkout. Instead, it ends when your customers are happy with both their purchase and their customer experience. According to a recent study, 67% of people say they're willing to pay extra for a good customer experience. That means growing long-term customer loyalty as well as higher margins per order.
Order delivery is a direct connection to your customer. It's one more chance to make a great impression, as well as reduce your risk of chargebacks.
There are multiple components that make up an efficient delivery strategy. You need to determine how to provide the optimal customer experience without increasing costs. Here are some practices to help you leverage the delivery process to your advantage: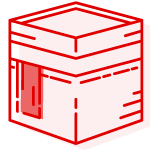 The Power of Free Shipping
Consumer polls make it clear: shoppers want free shipping. As you establish delivery options, free shipping—or at least free shipping above a certain order total—can be a valuable tool to attract customers.
Ironically, consumers are willing to pay more to get free shipping. That means merchants can build shipping fees into the cost of products. It may seem like a matter of semantics, but "free" is one of the most powerful words in sales. Not offering free shipping may keep some customers from even considering your store.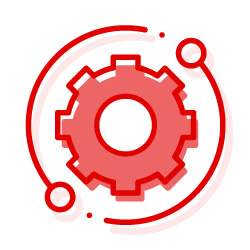 More Options Are Better
Having multiple shipping options lets customers customize orders to their needs. Offering an expedited shipping option, for example, allows you to meet the needs of customers with last-minute orders. And because customers expect to pay more for expedited shipping, you can pass the expense along.
Having multiple shipping options can appeal to shoppers without lowering your margins. Weight, size, and destination may help reduce shipping costs. The carrier (FedEx, UPS, USPS, etc.) is also a factor; you should consider giving customers a choice of carrier, as well.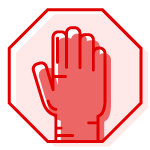 Beware of High-Risk Orders
Perks like overnight shipping are a convenience for customers, but some may also encourage fraud. Fraudsters often take advantage of overnight shipping to turn a profit before their crime is detected. After all, they don't mind splurging on faster shipping, because they're not paying for it.
Overnight orders that include expensive, in-demand items may warrant additional scrutiny, particularly if shipping internationally. Consider delaying such orders for 24-48 hours to mitigate fraud risk.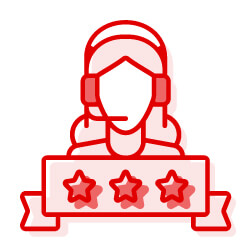 Keep Customers Informed
Keep customers in the loop regarding delivery. Consumers will have certain expectations regarding arrival times, and it's in your best interest to keep these expectations realistic.
That means sending emails of the expected shipping date and the actual shipping date. Include processing and fulfillment timeframes, as well, and notify customers of any potential delays or issues as they arise.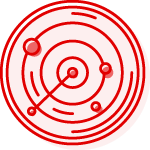 Track Your Progress
You should make online tracking information available regardless of the carrier used. Tracking keeps both the consumer and merchant informed and aware of the merchandise delivery progression. Requiring signature confirmation for large sales can provide additional security.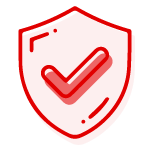 A Little Insurance Never Hurts
You have limited control over merchandise once a package is picked up by the carrier. Shipping insurance can be invaluable here, especially when selling expensive or fragile items.
While some carriers include insurance in their pricing, there are usually limitations. Insurance exceptions (the type of packaging, the shipping company used, the declared value, etc.) may also impact liability. You should carefully consider all the factors before deciding whether to purchase additional insurance on a shipment.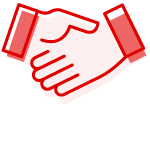 Take Care of Damaged Deliveries
Despite best intentions, things can still go wrong during delivery. Inform customers that merchandise arriving with visibly damaged packaging should be refused. If possible, arrange for the shipping company to return the item to facilitate the insurance claim.
Responsibility for broken or defective merchandise not covered by shipping insurance still falls to you. Items under warranty can be returned to the manufacturer directly; otherwise, customers could be instructed to ship items back for a refund.
That said, there is also the option of offering a replacement item or an immediate refund (for lower-ticket items). Obviously, this will result in a loss, but customers appreciate not being forced to go through the hassle of a return. It also helps decrease the odds of a chargeback and strengthens long-term customer relationships.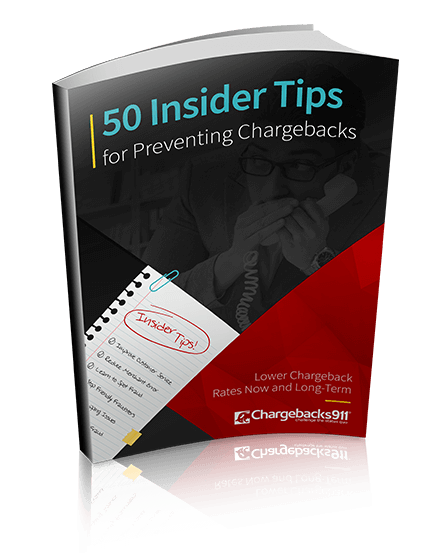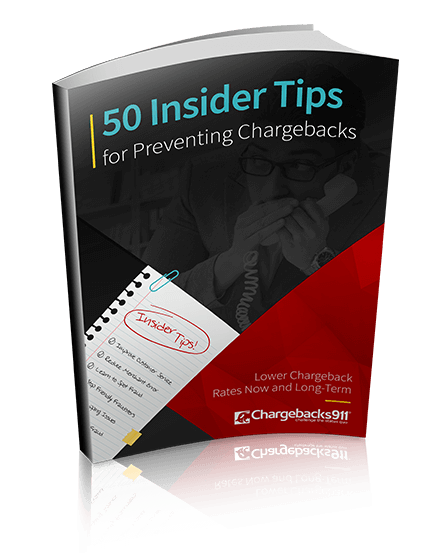 50 Insider Tips for Preventing More Chargebacks
In this exclusive guide, we outline the 50 most effective tools and strategies to reduce the overall number of chargebacks you receive.
Free Download
Chargebacks Associated With Delivery Issues
Unfortunately, customer disputes are commonly associated with order fulfillment and merchandise delivery. Two of the most common chargeback reason codes used are:
Visa Reason Code
MC Reason Code
Title and Explanation
Causes

Reason Code 13.1

4855
Merchandise not received: Merchandise was not received or not received by the agreed-upon delivery date.
The merchant failed to send the product.

The merchant billed the cardholder before sending the products.

The merchant didn't send the items by the agreed-upon delivery date.

Reason Code 13.3
4853
Merchandise not as described or defective: The merchandise was damaged or defective upon its arrival or was not the same as described.
The merchant sent the wrong item.

The item was damaged during delivery.
It goes without saying that you should take every possible precaution to prevent these chargebacks. All the best practices outlined above will aid in prevention. Additional prevention tips include:
Pre-authorizing charge amounts
Delaying billings until orders are shipped
Providing accurate product descriptions
Using appropriate shipping methods to ensure products arrive intact
Having a clearly posted return policy
If a chargeback is filed, you may attempt to have the transaction reversed through the representment process. Winning a representment requires documentation that can contradict the cardholder's claim. For chargebacks related to the delivery of merchandise, compelling evidence might include:
Delivery confirmation documents
Emails or other documented communications
Published delivery timelines
Applicable policies and regulations
While suggestions like these will help, you ultimately need a comprehensive chargeback management strategy that addresses the issue from all angles. Chargebacks911® has a wealth of experience-based knowledge and expertise in providing cost-effective prevention and risk mitigation strategies. Contact us today to learn more.
---