Faulty Customer Service Tactics Cause Merchants to Lose $1.6 Trillion Annually
Note: Another article on the Chargebacks911® blog lists several examples as customer service case studies in order to demonstrate the value of effective eCommerce customer service. Check it out here.
U.S. consumers overwhelmingly prefer dealing with other humans rather than automated, digital substitutes. Brands who fail to recognize that fact can end up paying the price.
Minor missteps could be costing you major revenue. Learn how our Merchant Compliance Review can help.
Back in March, research consultant Accenture Strategy released the findings from their annual Global Consumer Pulse Survey, measuring consumer attitudes across 33 countries and 11 different industries. The comprehensive report, titled Digital Disconnect in Customer Engagement, clearly demonstrates the value of human interaction in acquiring and retaining customers.
Study Findings Reveal Surprising Preferences and Costly Implications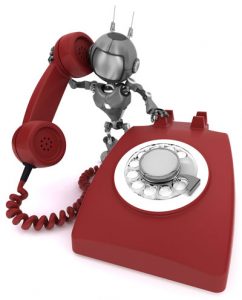 When it comes to customer service matters, consumers overwhelmingly prefer finding another human on the other end of the line.
According to the survey data, 83% of consumers in the US would rather deal with a human representative, as opposed to a digital channel, to resolve a customer service issue. It's also important to note that it's not just a mild preference—consumers demand a certain standard of their customer experiences.
When service providers are unable to deliver the quality of service that consumers expect, those consumers are not afraid to vote with their feet.
Of the individuals surveyed, 52% say they've switched service providers at least once as a direct result of customer service issues. That level of customer churn has a massive financial footprint, totaling $1.6 trillion each year for US merchants.
Ineffective Service Can Turn Customers Away & Encourage Fraud
Unfortunately, once consumers are soured by a poor customer experience, they are often lost for good. As the study also reveals, 68% of customers won't go back after switching to a different service provider. In order to ensure sustainability, merchants need to focus on service as a primary tool for customer retention.
Even worse, customers who find a merchant's customer service channels and policies too complicated or confusing might look for other means to resolve a dispute. In many cases, those "other means" turn out to be chargebacks.
In a Chargebacks911® consumer survey, participants reported 86% of chargebacks were filed out of convenience. It was easier to deal with the bank than the merchant.
If you suspect friction in the customer experience is causing chargebacks, contact Chargebacks911 today. We have the tools you need to optimize profitability, improve customer retention, and minimize risk.
In many of these cases, a more effective approach to customer service might have prevented the chargeback. A challenge arises because most merchants are too close to the problem to identify their own vulnerabilities. Fortunately, Chargebacks911 can help.
Our Merchant Compliance Review includes a 106-point inspection of a business's policies and procedures. This product is specifically designed to identify weaknesses and points of friction in the customer experience. Once we identify all possible merchant errors, our case managers suggest necessary modifications to improve customer service and ultimate increase profitability.
Reincorporating the Human Element
Once merchants realize that over-reliance on automation is the source of their problem, there are steps which can help reintroduce the vital human element.
Leverage the Omnichannel Approach
Authors of the study suggest that the answer lies in balancing digital and traditional customer service techniques. As Accenture Strategy managing director Robert Wollan explains:
Companies wrongly assume that their digital-only customers are their most profitable, and that customer service is a cost. Consequently, they over-invest in digital technologies and channels and lose their most profitable customers—multi-channel customers—who want experiences that cover both digital and traditional channels."
As industry thinkers have pointed out, we are now living in the "Age of the Customer." That means consumers are the ones who choose which customer service channel they want to work with and how they want to do so. Customers demand whichever channel would work best for them in the current moment. They want to be able to move fluidly between channels driven by both human and digital interaction.
To satisfy consumer demands, merchants need to focus on building omnichannel platforms to improve overall buying behaviors. The benefits are clear:
Nearly 75% of Americans say that speaking to an operator, as opposed to an IVR system, gives them peace of mind.
More than 30% of consumers say customer service with human-to-human contact makes them more likely to buy.
Integrating the call center allows agents to understand where in the customer experience the caller is at that moment, enabling the agent to deliver improved customer service.
By taking advantage of Google Analytics, merchants can track the customer's entire online journey— that metadata can then be fed to call center agents using call whispers if the customer calls
Omnichannel integration allows merchants to collect more precise and relevant data on customer trends and shopping habits
Making Social Media Work
The study further reinforced the importance of social media as not just a marketing tool, but as a customer service channel unto itself.
Forty-four percent of the survey respondents admit to using social media as a platform to vent their frustrations with different brands and retailers. These customers view social media as a normal customer service channel just like phone or email, and merchants don't have the option of ignoring them.
Are Customer Service Vulnerabilities Leaving You Susceptible to Fraud?
If delivering effective, multi-channel customer service proves to be more difficult than it seems, call Chargebacks911. We'll evaluate the customer experience from beginning to end, identifying specific weaknesses that can lead to lost revenue.
Once we've isolated and identified the vulnerabilities that are costing you money, our experts will recommend the proper actions to resolve the problem.
You don't need to sit by and watch revenue leak out through the cracks in your customer experience. Contact Chargebacks911 today.