Handling Chargebacks Isn't So Bad When You Break It Down Into Four Manageable Steps
Just received another chargeback? Can't stand to lose one more dispute? Tired of flushing revenue down the drain?
Fortunately, there are steps you can take to start handling chargebacks effectively.
Step 1: Identify the Source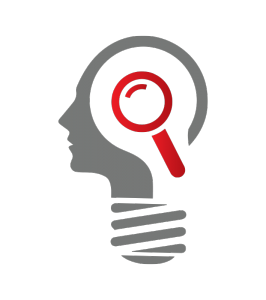 When a cardholder files a chargeback, the issuer attaches a
reason code
to the transaction. In theory, these reason codes explain why the transaction was reversed; however, the growth of ecommerce, as well as ecommerce fraud, has made reason codes unreliable. Now, any reason code can be a tool to disguise
friendly fraud
.
All chargebacks are ultimately the result of one of three things: merchant error, criminal fraud or friendly fraud. In order to effectively fight chargebacks, merchants have to know which of these three are actually responsible.
Our Intelligent Source Detection technology is a one-of-a-kind solution, specifically designed to pinpoint the precise root of your chargebacks. Through a fusion of proprietary software and expert human forensics, ISD pulls back the curtain, revealing the true reason behind the reason code.
Don't go it alone:  our prevention and management solutions help you reverse chargebacks, reduce fraud, and recover revenue.
Once you've identified the culprit as merchant error, criminal fraud or friendly fraud, it's possible to start planning a workable solution for handling chargebacks.
Step 2: Engage in Tactical Representment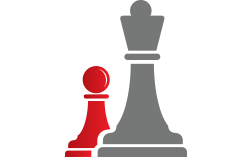 Astoundingly, as much as 86% of chargebacks result from friendly fraud. While it may seem disheartening that so many chargebacks are nothing more than dishonesty on the part of cardholders, the situation isn't as bad as it first appears. While you can't effectively dispute chargebacks resulting from merchant error and criminal fraud, you can beat chargebacks stemming from friendly fraud.
Once you've identified friendly fraud as the root of your chargeback woes, you need to fight back. Fighting friendly fraud yields multiple positive benefits for merchants:
Improves your standing with banks, leading them to grant more due diligence in judging future disputes
Recovers revenue that would have otherwise been lost
Discourages cardholders from committing friendly fraud in the future—as many as 40% of cardholders who commit friendly fraud will do it again within 90 days
However, handling chargebacks is not easy. Merchants will need evidence demonstrating that they upheld their end of the transaction.
Automated representment services are ineffective, often producing incomplete, lackluster cases. You need a professional approach.
Our Tactical Chargeback Representment services involve real humans employing their expertise to create dynamic, well-assembled cases to reverse friendly fraud. Our representment services come with an ROI guarantee, making Chargebacks911® the obvious choice for countering friendly fraud.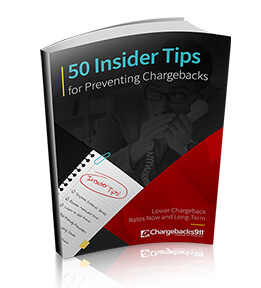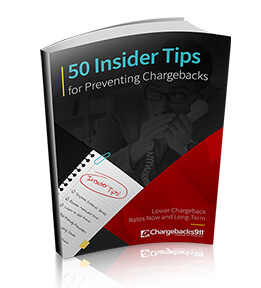 50 Insider Tips to Preventing More Chargebacks
Download our FREE guide that outlines 50 step-by-step effective chargeback prevention techniques. Learn insider secrets that will reduce your risk of chargebacks, increase your profits and ensure your business's longevity.
Free Download
Step 3: Prevent Future Chargebacks
While you may not be able to dispute chargebacks resulting from merchant error or criminal fraud, there are steps you can take to prevent those chargebacks from happening in the future.
Much of a merchant's vulnerability to error owes to seemingly minor and minute details of the merchant's policies and procedures.
Our Merchant Compliance Review offers a 106-point inspection of all merchant policies and procedures, casting a spotlight on any practices which may inadvertently result in chargebacks. We can also analyze your unique needs to determine the best use of fraud filters or rule adjustments specific to your operation.
Step 4: Get Long-Term, Professional Help


While it seems intuitive that in-house management would be the best and most directly responsive solution, this is actually not the case. In-house chargeback management and prevention is actually very inefficient.
In-house teams do not have the expertise or the resources to keep up with the frequent rule changes and industry jargon of the payments industry, while at the same time, effectively managing chargeback losses. You need to focus on future growth, rather than past problems. You need outside expertise.
At Chargebacks911®, we offer both on-demand and fully-outsourced solutions. With our precise expertise and industry-defining technologies, as well as a 100% guaranteed ROI, Chargebacks911® is the obvious solution for merchants serious about handling chargebacks once and for all.
Contact us today for a complimentary chargeback audit. Let us show you how much you could be saving through more effective chargeback management.