Mastercard Negative Option Billing Rules Could Change How You Do Business
Last week, we talked about the new Mastercard Dispute Resolution Initiative, the company's plan to streamline chargebacks and make the process fair for both merchants and consumers. That's not the only change coming to the Mastercard environment in 2019, though. These Mastercard negative option billing rules are going to shake things up in the subscription goods and services sector.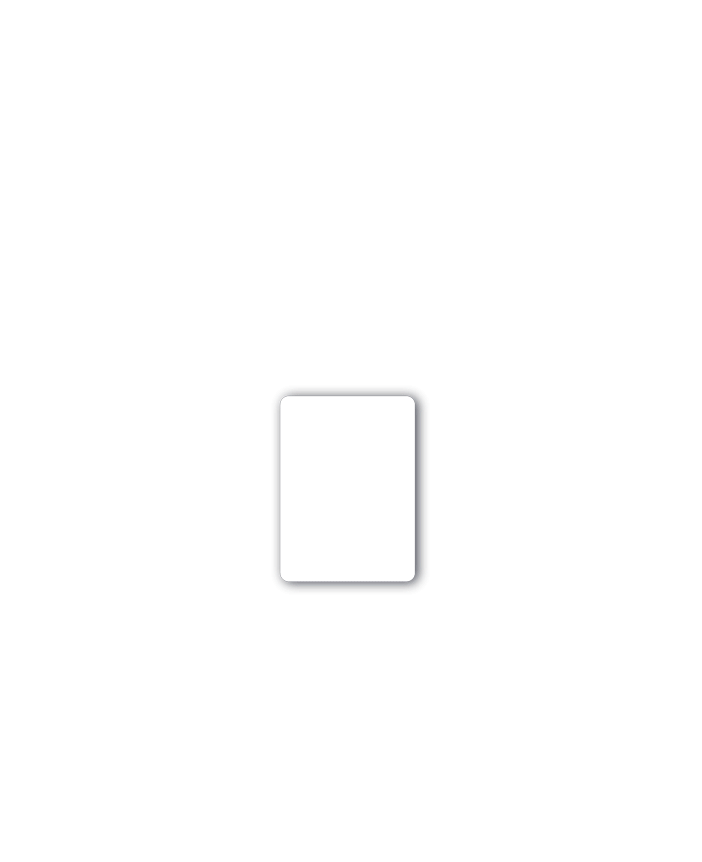 Negative Option Billing
According to the FTC, negative option billing is the practice of giving customers a service that was not previously provided, then charging them for the service unless they specifically decline it.
Negative option billing provides advantages for both businesses and consumers. As a retailer, you enjoy a reliable source of revenue coming in on a regular basis. In exchange, customers get access to goods or services they enjoy without the need to remember monthly payments or renewals. It's a win-win.
Laws vary by country, but in the US, negative option billing is considered legal, as long as it is not abusive. Unfortunately, cases exist in which merchants cross that line. For example, the FTC ruled back in 2001 that a group of buying clubs did not properly disclose the terms of their customer agreement. Thus, as the body rules, this use of negative option billing is unfair and abusive.
Enforcing that ruling, though, is extremely difficult on an individual basis. The standards determining proper notice can be ambiguous.
The new rules for negative option billing introduced by Mastercard are a response to that problem. But, while the policy both prevents abuse and makes it easier to spot, it could make life more difficult for legitimate sellers who rely on recurring billing.
What's Changing?
The new Mastercard negative option billing rules take effect April 12, 2019. If your business operates on this model, you must now contact cardholders before charging any card and inform them of the following:
When you'll charge the card
The amount you'll charge
How to cancel service, using clear and easily-accessible instructions
The name and description that will appear on the billing statement
If you provide free trials, the trial period must begin the day the customer receives the product or service. And, in the event a customer cancels service, you need to provide confirmation, in writing, that the service is terminated.
Finally, all merchants using this business model will automatically be assigned merchant category code (MCC) 5968 (Direct Marketing – Continuity/Subscription Merchants) and be designated as a "high risk" merchant. This can entail higher fees, costly regular account reviews, and other restrictions on your processing ability.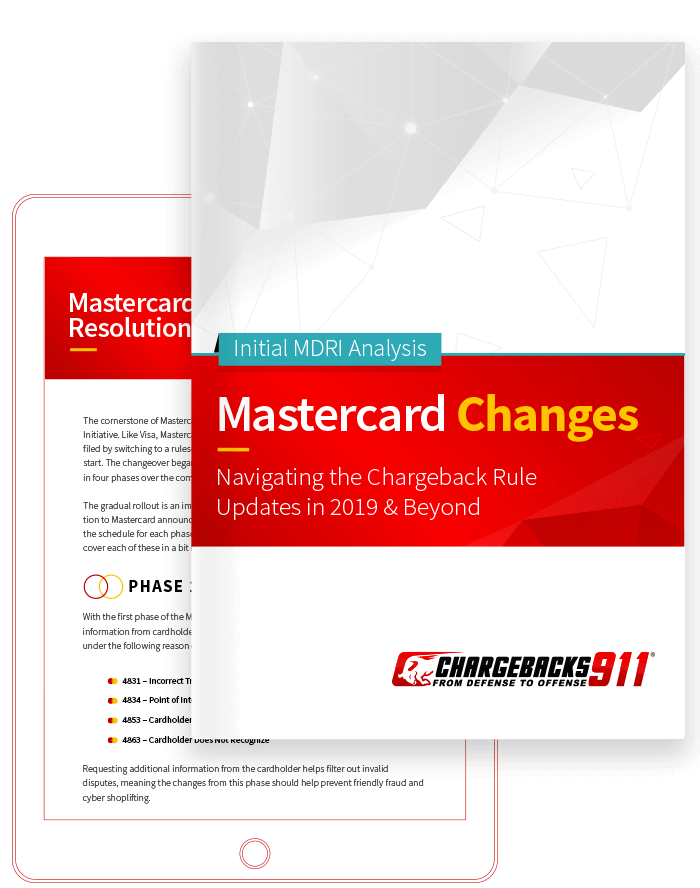 Mastercard Changes: Navigating the Chargeback Rule Changes in 2019 and Beyond
Like Visa with 2018's VCR, Mastercard is implementing sweeping changes to its chargeback and dispute systems. Download our whitepaper to learn what changes are coming, and how to prepare.
Free Download
Why is Mastercard doing this? The simple answer is to ensure that sellers involved in Mastercard negative option billing are classified, registered, verified, and monitored properly. There's more to it than that, though.
Consumers are often suspicious of negative option billing. In many buyers' minds, negative option billing is seen as an underhanded, unfair way to take advantage of cardholders. With these new rules in place, Mastercard aims to clean-up the image of negative option billing and protect consumers in the process.
Who Will Be Affected?
Of course, not everyone in the space will feel these effects. Offering a free trial of your product or service doesn't necessarily mean you'll be subject to these rules. The Mastercard negative option billing rules apply to merchants who:
Collect cardholder information at the time of a free trial;
Enroll customers for a subscription through a free trial offer;
Sell physical goods, like health and beauty products.
If that does describe you, then you need to engage in three key business best practices to ensure compliance:
BONUS: The Stored Payment Credential Mandate
Along with the three practices listed above, you need to comply with another recent Mastercard rule update, the Mastercard Stored Payment Credential Mandate.
This ruleset stipulates you inform the customer's issuing bank (via transaction) that the customer's payment credentials are being stored. You'll also need to use appropriate indicators for transactions based off stored credentials. You can contact your acquiring bank for specific details about complying with this ruleset.

Is This Really a Big Deal?
To tell the truth: it's hard to say. The new Mastercard negative option billing rules reflect some practices you should already have in place. For example, ensuring the customer is fully-informed about their trial offer is a sensible, even-handed requirement. Not only is this practice a good way to ensure customer satisfaction, it can also help you prevent recurring billing chargebacks.
If a customer doesn't want to be billed for continued goods or services, it's best they cancel up front. Otherwise, you run the risk of that person filing a chargeback months down the road. In many cases when a customer files a recurring billing chargeback, the bank overturns not just the latest transaction, but every transaction since the beginning of service. Complying with the Mastercard negative option billing rules can help you prevent some recurring billing chargebacks.
Of course, the fact that all merchants engaged in the negative option model are now considered high risk is a problem. High-risk merchants face more obstacles in day-to-day operations, including higher fees, costly account reviews, and more. Plus, there are still other chargeback risks to watch out for.
Chargebacks911® identifies plenty of potential friendly fraud triggers that will not be impacted, such as buyer's remorse. Then there's deliberate chargeback fraud—sometimes described as cyber shoplifting—which no level of attention to detail can help.
Lots of businesses are still getting acclimated to the Visa Claims Resolution introduced back in April 2018. More rule changes are in the pipeline, too: the Mastercard Dispute Resolution Initiative, an entire Mastercard chargeback overhaul, that is still in the rollout process. It's a lot to handle.
Want to just serve your customers, and leave the Mastercard negative option billing rules and other complicated regulations to someone else? Chargebacks911 can help. Click below and get back to what you do best: making money.