A Beginner's Guide to Subscription Billing Software
According to recent reports
, the global market for subscription billing management will nearly double in size in the next five years. Already,
roughly 5% of European consumer spending
is dedicated to subscription services.
If you're new to subscriptions, the process can seem overwhelming. Fortunately, there are many available subscription billing software solutions to help you get started.
In this post, we'll look at what subscription billing software is, then explore some of the functions you should expect in a first-class solution. We'll even offer suggestions on where to find a reputable provider.
What is Subscription Billing Software?
Subscription Billing Software

[noun]/* səb • skrip • SH(ə)n • bil • ing • sôf(t) • wer •/

Subscription billing software is a tool specifically designed to facilitate the subscription billing process in areas such as invoicing and payment tracking.
Done right, a subscription billing model helps deliver a seamless experience to your customers while providing reliable recurring revenue for you. The more successful your subscription business, however, the more management it will require.
This is where subscription billing software comes into play. It's important to know what you're getting before you sign on, though. All solutions offer an automated billing workflow, but the amount of automation and other features will vary.
What Functionality Should You Expect from Subscription Billing Software?
When you start to look for subscription billing software, one of your very first considerations should be data security. To protect yourself and your customers, look for providers who offer PCI-DSS Level 1 compliance, as well as SOC1 Type 1 compliance. You should ask about other security practices as well.
Beyond that, here are six key functions you should expect from even the most basic solutions:
Subscription Account Management
Despite the name, subscription management software can do a lot more than bill customers. The software should be able to collect, collate, and process data across the subscriber's entire account. It should also be flexible enough to adapt at the same time, though.
Customer accounts are dynamic. Users will pause, cancel, upgrade, or downgrade their subscriptions on a constant basis. Your billing software should be able to facilitate these adjustments in a smooth, automatic manner. At the same time, manual input will occasionally be necessary. So, updating information by hand should be simple and intuitive.
Invoicing
Automation is a great time-saver, but remember that each invoice will be received and read by human beings. If billing information isn't presented clearly, or gets sent to the wrong party, the invoice may not be paid.
The best subscription billing software ensures that clear invoices are sent to the proper party. Make sure your solution accepts a variety of payment methods (cards, bank transfers, digital wallets, etc.) and offers multiple channel options for delivery.
Dunning Management
Discretely reminding customers of past-due payments can be tricky. In some cases, the subscriber may not even realize the payment wasn't made. In other cases, however, the non-payment could be deliberate.
Software made for recurring billing can automatically identify non-payments, alert cardholders to declined transactions, and retry cards. Some systems can be programmed with customized step-up reminders to pursue owed payments. If non-payment could be an issue for you, be sure you look for this feature.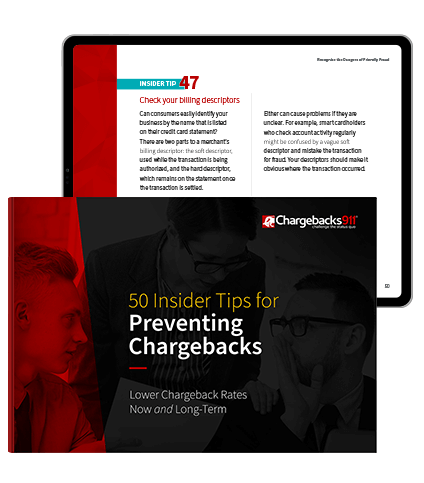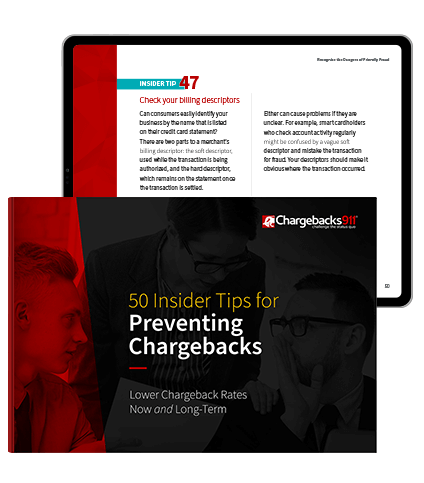 50 Insider Tips for Preventing More Chargebacks
In this exclusive guide, we outline the 50 most effective tools and strategies to reduce the overall number of chargebacks you receive.
Free Download
Integration
You need billing software that works with what you're doing now, but which also has the flexibility you need to scale as your business matures. A solution that "almost" integrates with your current tech and processes will require patches and workarounds, likely creating additional problems in the future.
Look for a system that can mesh with both your internal systems (hardware, software, etc.), as well as third-party solutions like payment gateways and processors.
Accounting
Accounting for subscription billing has its own specific needs. The ability to handle revenue recognition, for example, is critical, since renewal payments can come weeks or months before the actual contract renewal.
Make sure your solution will compensate for all such bookkeeping needs, including recording discounts, free trials, different pricing/contracts, and so on. It should also calculate and apply sales taxes based on location.
Here again, seamless integration is crucial. You must share all accounting data accurately between systems, with no need for recalculation or reformatting.
Reporting & Analytics
Does your subscription software work as well as it could? Is it accurate? Are you getting a good ROI? The only way to know is to track the right metrics and KPIs. Your solution should be able to analyze the data it generates, then provide customized reports on a wide range of statistics, including:
Monthly Recurring Revenue (MRR)
Subscription Acquisition/Churn
Annual Recurring Revenue (ARR)
Deferred Revenue
Acquisition Channels
Where to Look for Help
Ultimately, your subscription business needs a billing solution that is comprehensive, transparent, and easy-to-implement and use. As we said earlier, however, what you really want is the product that works best for you. So where do you start? Here's an impartial list of some reputable subscription billing suppliers to check out:
| | |
| --- | --- |
| | |
| | 2Checkout provides international online payment options, including recurring billing, catering to small and mid-size businesses. The company also offers additional services, such as a payment gateway, a merchant account, and fraud detection technology. |
| | Braintree is a PayPal subsidiary. They offer a simplified, plug-and-play solution with payment gateway, a merchant account, processing service, and more. Plus, they offers secure payment data storage, enabling easy rebills, and can help prevent dropped sales with automatic updates. |
| | Chargebee a SaaS provider, rather than a conventional payments processor. Their services are designed to help merchants easily send and manage invoices and recurring payments. Chargebee lets merchants work with their current processor to accept recurring transactions. |
| | Chargify is a billing and revenue management platform that was built with SaaS operations in mind. The company has expanded its offerings over the years. However, their platform remains focused on the core needs of recurring billing. |
| | Fusebill provides cloud-based financial and accounting processes. These include billing, invoicing, reporting, and more. Their software is ideal for small- to mid-sized companies who are seeking scalable recurring billing and invoicing support. |
| | Inovio is a tech-driven, fully-integrated payment gateway. They offering seamless integration and global scalability, with products including hosted checkout and virtual POS, plus APIs that are adaptable to most programming languages and billing models. |
| | Konnektive CRM facilitates the automation and streamlining of complex sales procedures. Additional services include email auto-responders, shopping cart technology, and more. The platform integrates with most gateways, supporting every global currencies for easy rebill management. |
| | Sticky.io is an eCommerce engine built for online marketers. They offer everything you might need in a recurring billing environment, with personalized billing options to customize your platform to fit existing payment processing structures. |
| | MoonClerk facilitates recurring and one-time transactions quickly and easily. You'll enjoy a variety of solutions to address your payment management needs, regardless of the scale or industry of your business. |
| | NMI offers an eCommerce payment gateway for one-time and recurring payments. It features a virtual terminal, built-in fraud filters, and more. NMI processes more than 150 currencies, plus all major card brands, and Apple Pay. |
| | PayoLee's platform is catered to the "non-tech savvy." It's straightforward, allowing you to set up online recurring payment forms easily and with no coding required. PayoLee can also accept donations, making it ideal for fundraising purposes. |
| | PayPal helps individuals and companies accept and make recurring payments easily and without having to provide financial information. It offers secure transactions, a scalable platform, limited fraud protection, and a simplified customer checkout process, with a widely-known and trusted name. |
| | PaySimple is an extremely user-friendly platform. Their suite of cloud-based software helps merchants accept payments, bill customers, monitor details, and set up recurring payment systems. This can all be done with no specialized knowledge. |
| | Recurly is an enterprise-level platform touting premium functionality and simplicity. They're meant specifically for recurring billing management in a global, subscription-based context. They boasts best-in-class support and security. |
| | Shopify allows you to set up your own webstore and conduct recurring transactions with ease and simplicity. It's designed for users with little to no technical or design skills, making it a good choice if you're new to the eCommerce space. |
| | Stripe aims to streamline revenue flow, billing itself as a global all-in-one solution. It works with applications that help manage revenue, prevent fraud, and drive growth. The company advertises easy integrations, plus cost-effective scalability for recurring payments. |
| | Upodi is an enterprise-grade recurring billing platform. Their system enables SaaS and companies to accept payments, measure customer engagements, and scale globally. They offer an easy-to-use interface and developer-friendly APIs. |
| | Vindicia's comprehensive subscription management solution offers support for subscriber lifecycle management. They also provide big data analysis, strategic consulting, and proprietary customer-retention technology. |
| | Zuora is subscription billing and payment software designed to help businesses manage finance operations. Highly adaptable and easily integrated, their platform provides a cohesive, end-to-end solution for managing the subscription lifecycle. |
Risks Inherent to Subscription Billing
Of course, there's one area in which even the most comprehensive subscription billing platform won't be of much help: chargebacks.
Subscription billing can be profitable and convenient, providing a reliable stream of monthly revenue. However, most merchants working with that business model are automatically regarded as "high risk" by card networks and acquirers because of the risks associated with subscription services.
You need a professional partner to help you identify and prevent the types of chargebacks that even the best billing platforms are susceptible to. Chargebacks911®—the industry's leading experts in chargeback management and mitigation—offers innovative technologies and highly-customizable strategies designed to help you detect and resolve issues before they turn to chargebacks.
---