Online Shopping Cart Abandonment: The Latest Stats & Breakdowns
'Tis the holiday season. The air is cooler, families are making plans, shoppers are gearing up­ to spend big...but you're losing money.
For merchants around the globe, an influx of traffic can also mean a spike in shopping cart abandonment. This is a serious issue; in fact, roughly 75% of all orders are abandoned before completion. That translates to a shocking $705 billion in revenue lost by US retailers in 2021 alone.
What could cause a well-intentioned shopper to cancel a purchase at the last second? How can you entice them to stick around? In this article, we'll delve into some of the causes behind this phenomenon, the digital shopping cart abandonment effects, and how best to combat the practice.
What is Shopping Cart Abandonment?
Shopping Cart Abandonment

[noun]/*ˈShä • ping • kärt • ə • ban • dən • mənt /

Shopping cart abandonment is a term used in eCommerce referring to when cardholders place items in their cart, but fail to complete a purchase.
An abandoned shopping cart occurs when a shopper selects and adds an item to their cart, but never completes the purchasing process. For whatever reason, they liked your product enough to select it from your listings, but just couldn't seem to cross that final threshold to full sale.
There are a variety of factors that could lead consumers to abandon shopping carts. It could be that the buyer is simply doing some comparative shopping, and never intended to continue on through checkout. Or, it might be because of a faulty mobile app interface, shipping costs, or even hidden fees. We'll get into some of these details a little later.
Shopping Cart Abandonment: Crunching the Numbers
So, what's the real scale of the problem? Let's have a look at the numbers.
Knowing the devices which the consumer uses matters. Understanding how customers access your shop can help you determine best practices to improve your user experience and decrease the likelihood of abandoned shopping carts.
For example, although smartphones are now the most frequently used devices for browsing, sales are still much more likely to come through desktops. You can try and boost mobile conversions, though, by making your mobile platform appealing and easy to use, and by offering features that streamline mobile checkout.
It's also important to know why customers abandon shopping carts. Take a look at the figures below:
As we see, most shopping cart abandonment occurs before customers even make it to checkout. So, one of the best ways to snag that final sale is to give shoppers a reason to finalize their purchase. 'On the fence' popups and special offers are just two methods that may encourage a customer to complete a purchase. You can also use targeted emails to try and recapture abandoned sales.
Again, by paying close attention to the stats, you can better steer your business practices away from pitfalls that could impact future customers. In fact, you can increase conversion rates by 35% by optimizing your site with simple tweaks like these.
Recovering Sales at the Point of Checkout
So, we can see that most buyers who abandon shopping carts don't have a specific intent to buy. But, what about those that do?
| | |
| --- | --- |
| Reason for Abandoning Past Transaction | % of respondents |
| Shipping, taxes, and other additional fees were too high | 61% |
| The site mandated creating an account | 35% |
| Checkout process was too long or overly-complicated | 27% |
| Couldn't calculate the final order cost up-front | 24% |
| Website crashed / had other errors | 22% |
| Site didn't seem trustworthy | 18% |
| Delivery timeframe was too long | 16% |
| Unsatisfactory return policy | 10% |
| Not enough payment method options | 8% |
| Payment card was declined | 5% |
There are two consistent themes among customers' complaints here: transparency and usability. You may believe that your platform is easy to use, and that all information is explained clearly. There's no guarantee that your customers see it the same way, though.
In eCommerce, there is always the possibility for unintentional mistakes, oversights, or inefficiencies buried in your process. Here are just a few of the most commonly-given reasons why customers with purchase intent abandon orders:
We can reduce all these claims down to five common issues that cause shopping cart abandonment. From there, we can offer tips about how to resolve those problems: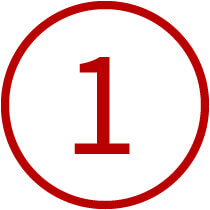 Hazy or Unclear Pricing
This refers to added fees, taxes, and shipping and handling charges. The simplest way to avoid abandonment over these issues is to be very transparent about your prices and offer free shipping whenever possible. Always be upfront and forthcoming about how much your customer's purchase will cost.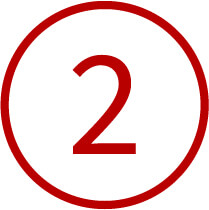 Too Many Details
Most people decide upon purchases relatively quickly. That said, the swiftest way to talk them out of that decision is to ask them too many questions at checkout. Auto-populating fields, or even providing a 'buy now' button, will be better received than a lengthy form.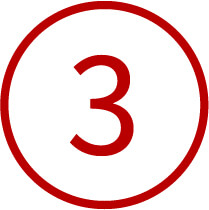 Slow Checkout
If you slow customers down during a purchase with unnecessary friction, you're effectively talking them out of making a purchase. You can address this by simplifying checkout, offering alternate payment options like Apple Pay or PayPal whenever available, and optimizing pages to load faster. The ease with which a busy consumer can make a purchase will likely encourage them to shop with you more frequently.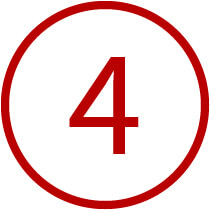 Untrustworthy Site
Identity theft, phishing, and other malicious activities occur online every single day.The simplest way to address this problem is to build and operate your shop from a recognizable platform, or to work through a trusted marketplace (think Amazon, Shopify, Etsy, etc.). Also, ensure that you have secure software built into your interface, follow PCI compliance standards, and keep all fraud detection tools up to date.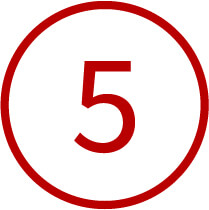 Mobile Mess
As we've learned, mobile shoppers account for most visits to eCommerce stores. You will experience more online shopping cart abandonment if your mobile site is jumbled, clunky, or poorly put together. Shoppers want a swift, streamlined process. Make sure you're giving that to them by making your mobile pages clean and straightforward.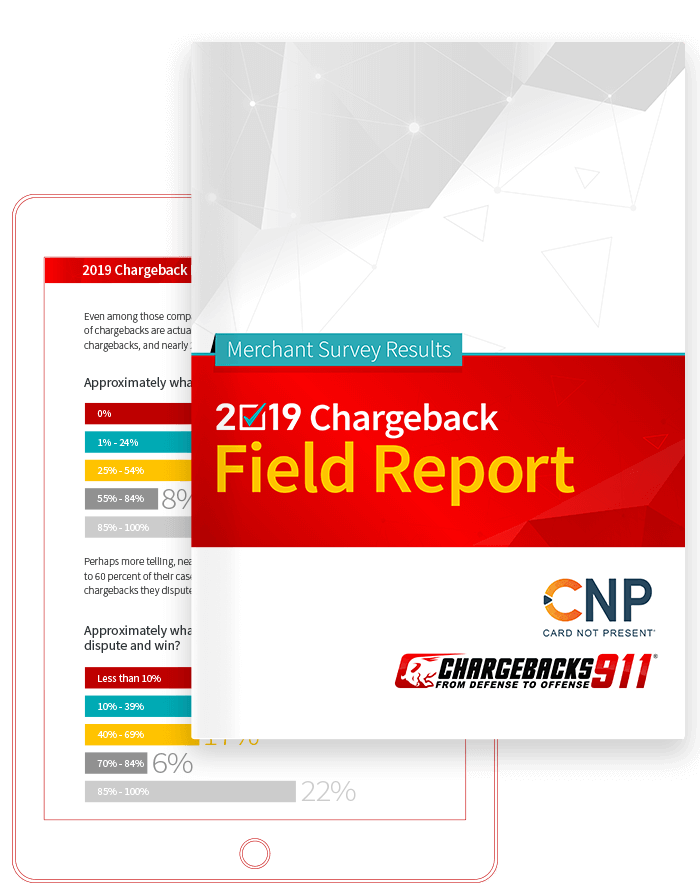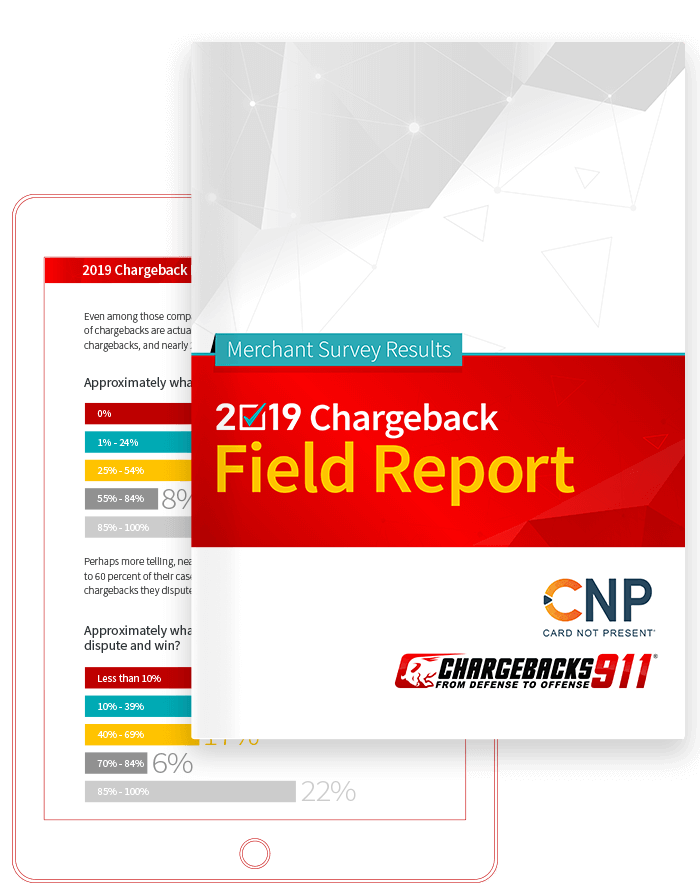 The 2021 Chargeback Field Report
The 2021 Chargeback Field Report is now available. Based on a survey of over 400 US and UK merchants, the report presents a comprehensive, cross-vertical look at the current state of chargebacks and chargeback management.
Free Download
How to Reduce Shopping Cart Abandonment
So, we've touched on how to alleviate some of the most common problems. Now, what can you do going forward to try and mitigate digital shopping cart abandonment effects? How can you protect your business in the long term?
The key is to have a plan. So, now that we've discussed why customers may abandon shopping carts on your site, let's dive into some strategies to prevent the phenomenon from happening in the future.
Keep it Clean
Extraneous pop-ups, graphics bombardment, long loading times, jumbled text…you can see where we're going here. A streamlined user experience is crucial to a successful purchasing process. It's a problem if you have a ton of forms, bulky images and graphics, or your text is wandering around the page.
Consider intuitive navigation. We're talking about one-color backgrounds, simplified text, and images that are centered and purposeful. The data above clearly shows consumers prefer to shop anonymously, and with little to no friction. Make it easy for them to do so, and watch your numbers rise.
Give them Options
Savvy merchants know they're more likely to receive completed purchases when shoppers have payment options.
Guest checkout and 'one-click' purchase options should be standard at this stage in the eCommerce game. You can take this even further by adding payment portals to your checkout experience that consumers likely already use. Popular options include Apple Pay, Mobile Wallet, Amazon, and PayPal.
Include Free Shipping
This is part of the 'clear policy' process. No one loves unanticipated fees, and your shopping cart will reflect consumer opinion on that score. Be clear and up-front about your prices and policies from the start. Offer free shipping whenever possible. Consumers are far more likely to complete a purchase with free shipping. It's science.
COMPLICATED CHECKOUT
You don't need customers to painstakingly fill long, drawn-out forms at checkout; try to fill-in redundant information wherever possible. You can simplify the process in a few ways:
Auto-Populate Address: There's no need for a customer to enter a street address, city, state, and ZIP code. Once a person starts typing, a drop-down can provide address options using data from Google.
Address Matching: Customers' billing and shipping addresses are often the same, so why make them enter that information twice? Give the option to simply check a box for the same address.
Numeric Keypads: Keying a 16-digit number using tiny mobile keyboard buttons is tedious and error-prone. Replace the keyboard at the payment information stage with a numeric keypad.
Set a Fair Return Policy
A firm return policy is important to protect your revenue against return fraud. However, a policy that is overly-strict can discourage buyers and create additional problems.
These days, it's standard to allow a 30- to 90-day window for returns, as well as free return shipping. Like the idea for offering free shipping earlier, you can minimize cost by just slightly adjusting prices to account for return shipping costs. This cost shouldn't be substantial relative to the number of orders it can help you convert.
Creating a customer-friendly return policy will also help prevent chargebacks resulting from friendly fraud.
Post Cart Experience
Another handy tool to add to your repertoire is to include a post-user experience to your eCommerce process. That is, if a customer has abandoned their cart, you might add a remote exit-intent popup to offer additional incentive to complete the purchase ('on the fence' special offers, email lists, etc.).
You might also try retargeting shoppers who have abandoned their carts with paid ads or follow up emails that offer further incentives to complete purchases. Given the data listed above, retargeting customers might help finalize a substantial number of orders that would otherwise be abandoned.
Become an eCommerce Retention Pro
Perhaps the most important thing to note when considering the phenomenon of shopping cart abandonment is a simple concept: provide excellent customer service.
If you're experiencing a high number of abandoned shopping carts, there is usually a reason. While many consumers might simply be browsing, that still leaves a hefty percentage of abandoned carts that you can convert to sales with a few tweaks.
There is no need to reinvent your business to fight the dreaded abandoned cart syndrome. Nothing you do will get rid of abandonment entirely, but you can increase your final sales figures and improve your bottom line by paying close attention to your user experience.
Remember, though: mitigating online shopping cart abandonment is just one part of an overall strategy. Click below to learn more about creating a comprehensive strategy to grow your revenue and your business.
---