How Online Shopping Cart Abandonment Costs Merchants Trillions Each Year
Consumers added more than $9 trillion to online shopping carts in 2017. Due to shopping cart abandonment, though, only about 25% of that total will ultimately make it through the checkout process.
According to eMarketer, estimated retail eCommerce sales for 2017 reached $2.29 trillion, or roughly 10% of total global retail. That's impressive…but it could always be better.
Online Retail Facts for 2018
$2.29 Trillion
Total estimated 2017 sales
+ 23.2%
Year-over-year sales change
75%
Average cart abandonment rate
3%
Average conversion rate
Crunching the Numbers on Cart Abandonment
Each transaction begins when a customer places an item in an online shopping cart. Unfortunately, three out of four customers will ultimately fail to complete that purchase. This phenomenon is known as online shopping cart abandonment, and it's an epidemic plaguing eCommerce.
We know cart abandonment is a problem…but why do customers quit online orders in the first place? The data below explores some of the most common reasons given by customers who admitted to abandoning sales in the past:
| | |
| --- | --- |
| Reason for Abandoning Past Transaction | % of respondents |
| Shipping, taxes, and other additional fees were too high | 61% |
| The site mandated creating an account | 35% |
| Checkout process was too long or overly-complicated | 27% |
| Couldn't calculate the final order cost up-front | 24% |
| Website crashed / had other errors | 22% |
| Site didn't seem trustworthy | 18% |
| Delivery timeframe was too long | 16% |
| Unsatisfactory return policy | 10% |
| Not enough payment method options | 8% |
| Payment card was declined | 5% |
It's an oversimplification to say that all the nearly $7 trillion in abandoned shopping carts in 2017 could've been recovered. However, many of these sales might have been saved by a few minor adjustments.
Merchant Error & Oversight is the Problem
There are two consistent themes among customers' complaints: transparency and usability. Even if you believe you've created very customer-friendly policies and practices, there's no guarantee that your customers see it the same way. Then there is the possibility of unintentional mistakes, oversights, and inefficiencies buried in your process.
Chargebacks911® has identified more than three dozen common errors and oversights costing you revenue every day. Ready to do something about it?
No business is exempt from this possibility. Payment processor Stripe surveyed the world's largest eCommerce sites and found that:
72% had three or more errors in their checkout process.
49% did not correctly employ autofill.
20% did not revert to numeric keypads for payment information on mobile
The same kinds of simple customer service oversights that cause online shopping cart abandonment can lead to chargebacks as well. It's not limited to Stripe chargebacks, either; although they provided the data, merchants working with any processor can suffer the same consequences.
CHECKLIST How to Reduce Shopping Cart Abandonment
There's no need to reinvent your business. The objections that lead to online shopping cart abandonment can be overcome with simple tweaks to your existing policies and procedures.

Fees Are Too High
Consumers love free shipping. In fact, it's widely understood that offering free shipping is one of the best ways to grow conversion. While it's become much more common, many merchants still believe it simply isn't cost-effective to offer free shipping.
One easy way to overcome this is to bake shipping into the cost of the goods. Raising prices just a few cents across the board can negate some of the added costs without driving away existing customers.

Forced Account Creation
Just like the broad-scope provided through open data, the more targeted insight offered by individual customer information is an incredible asset. It allows you to build a customizable and responsive experience…but why would you deliberately put walls between your customers and your business?
Forcing customers to create accounts before checking out is less and less common these days, but some merchants still make this mistake. Don't expect that customers will want to create an account for the privilege of giving you money; provide them with an excellent experience and they will keep coming back.

Complicated Checkout
You don't need customers to painstakingly fill long, drawn-out forms at checkout; try to fill-in redundant information wherever possible. You can simplify the process in a few ways:
Auto-Populate Address: There's no need for a customer to enter a street address, city, state, and ZIP code. Once a person starts typing, a drop-down can provide address options using data from Google.
Address Matching: Customers' billing and shipping addresses are often the same, so why make them enter that information twice? Give the option to simply check a box for the same address.
Numeric Keypads: Keying a 16-digit number using tiny mobile keyboard buttons is tedious and error-prone. Replace the keyboard at the payment information stage with a numeric keypad.

Lack of Transparency
No customer wants to add a bunch of items to their cart, move into the checkout phase, then be caught off-guard by higher-than-expected shipping costs or other fees. Of course, providing free shipping would eliminate part of the issue, but then there are fees outside your control as well, like sales tax.
The best you can do is to provide transparency. Inform customers on each product page of the cost of shipping and fees, and allow them to calculate costs before adding goods to their cart.

Error-Prone / Untrustworthy Website
Glitches happen; it's part of maintaining an online presence. However, you need to be able to respond and correct errors immediately, and be on the lookout for problem areas to address.
This is especially true for responsiveness. Part of what's taken mobile so long to catch up to desktop was the platform's early years of clunky, glitchy, or unresponsive design. That's no longer acceptable; your site must have a truly responsive design that can seamlessly guide customers from browsing into the checkout process.

Unsatisfactory Return Policy
A firm return policy is important to protect your revenue against return fraud; however, a policy that is overly-strict can discourage buyers and create additional problems.
These days, it's standard to allow a 30- to 90-day window for returns, as well as free return shipping. Like the idea for offering free shipping earlier, you can minimize cost by just slightly adjusting prices to account for return shipping costs; because only a few orders will be returned, this cost won't be substantial.
Creating a customer-friendly return policy will also help prevent chargebacks resulting from friendly fraud.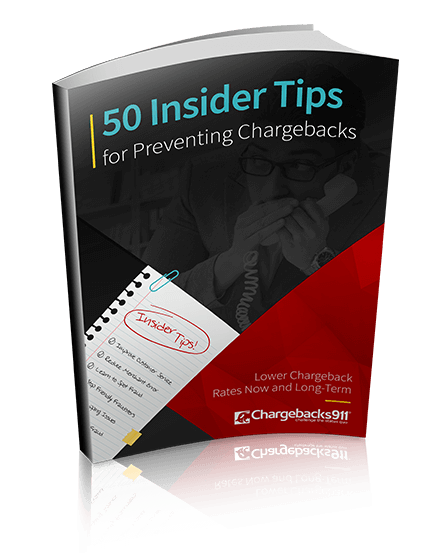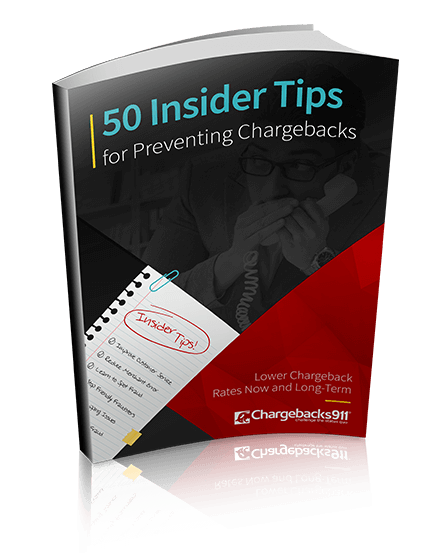 50 Insider Tips for Preventing More Chargebacks
In this exclusive guide, we outline the 50 most effective tools and strategies to reduce the overall number of chargebacks you receive.
Free Download

Limited Payment Methods
More than 90% of online payments in the US in 2017 were conducted using one of the four main card brands—Visa, Mastercard, Amex, or Discover. However, alternate payments methods like Apple Pay are catching on, and new players like Alipay have a clear interest to break into the US market.
These and other new FinTech trends like Mastercard's Selfie Pay offer more options to consumers, as well as greater security for your business through 2-factor authentication. Opening up to new payment options is really a win-win.

Declined Payments
Fraud filters are an important tool for preventing criminal fraud. However, improperly-tuned rules and ineffective deployment may lead you to unintentionally decline more good customers while letting fraudsters slip through.
Our friends at Kount found that while merchants lose about $9 billion each year to successful fraud, they lose more than $112 billion to false declines. Poorly-deployed technologies serve as a barrier between you and your customers in the short term, while alienating shoppers to discourage future engagement.
Just One Piece of the Puzzle
Cart abandonment is never going to go away entirely. However, recovering even a relatively small portion of the trillions of dollars lost each year would be an incredible boost to your bottom line. Incorporating these strategies into a broader loss prevention and risk mitigation strategy can take your business to new heights and revenue you probably never even imagined.
Remember: mitigating online shopping cart abandonment is just one part of an overall strategy. Click below to learn more about creating a comprehensive strategy to grow your revenue and your business.
---