Initial Stats & Figures From Thanksgiving, Black Friday & Cyber Monday 2021
The five-day period between Thanksgiving and Cyber Monday serves as the traditional kickoff of the holiday season. It sets the tone for the entire season and offers insight as to what retailers should expect.
At first glance, the 2021 holiday season kickoff might seem discouraging…if not disastrous.
Overall sales for the holiday weekend were up slightly. However, eCommerce traffic and spending actually decreased for the first year ever.
It's not as bad as it looks, though. Sales for the holiday weekend came at the end of what had been an already unusually a strong sales month. Consumers spent 20% more in the period between November 1 and November 28 than they did last year in the same period. So, consumers were spending…they just weren't waiting for the traditional shopping weekend to do it.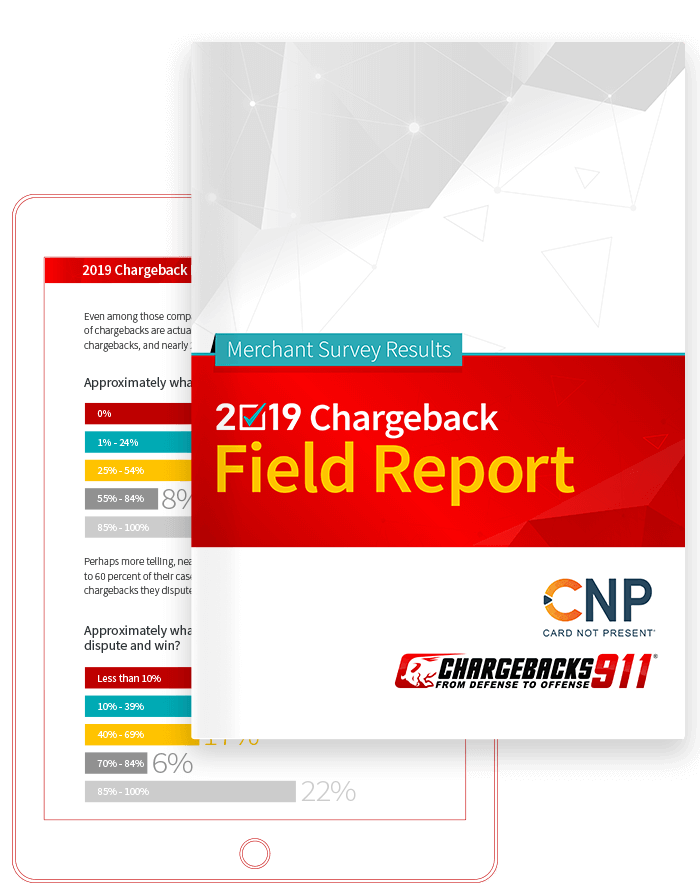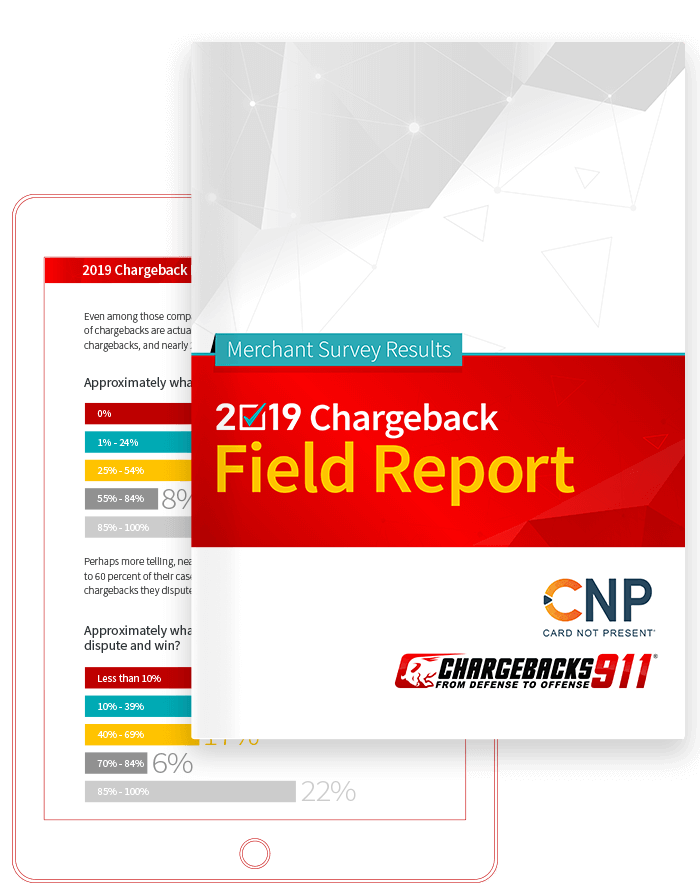 The 2021 Chargeback Field Report
The 2021 Chargeback Field Report is now available. Based on a survey of over 400 US and UK merchants, the report presents a comprehensive, cross-vertical look at the current state of chargebacks and chargeback management.
Free Download
What else can we learn from looking at the initial stats and figures tied to the 2021 holiday kickoff? We've identified some trends, statistics, and key takeaways based on the data that you can use to make this a winning season, and to keep that success rolling long after the holidays are over.
7 Key Holiday Takeaways You NEED to Know
The retail industry is still dealing with ongoing pandemic struggles. Add to that some global supply chain issues and a nationwide labor shortage. All things considered, it's not surprising that retail has yet to completely recover to pre-pandemic levels.
Like we said earlier, though, the news isn't all bad. The figures above show plenty of signs pointing to a successful holiday season for eCommerce merchants. That said, it's going to take extra consideration, even after the new year starts.
So, what are the key takeaways you need to know?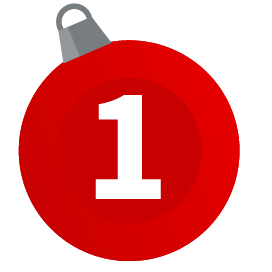 Opportunity is Out There
Even with weaker Black Friday sales, eCommerce numbers are projected to grow 10% year-over-year between November and December. As we alluded to earlier, this reflects the shift away from traditional shopping days as consumers spread their spending out over the entire season. That leaves plenty of growth potential for merchants with a significant online presence.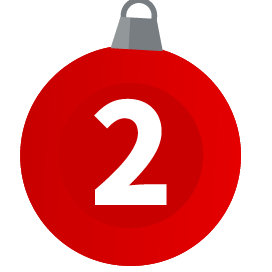 Some Smartphone Shopping, but More Smartphone BROWSING
Mobile shopping increased 10.6% year-over-year on Black Friday. But, while smartphones accounted for 62.2% of site visits a majority of purchases still came from laptops, desktops, and other devices. Overall, consumers seem more comfortable browsing on their smartphones than they are actually making mobile purchases.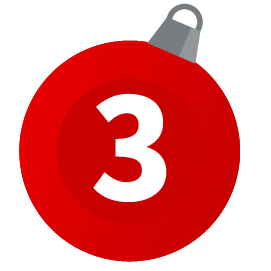 Consumers are Loving Curbside Pickup
For the most part, consumers seem eager to move on from shopping practices spawned by the pandemic. One service, however, has not fallen out of favor: curbside pickup. Over the holiday weekend, customers chose curbside pickup for 18% of online orders (when retailers offered that service). For the month of November, curbside pickup use was up 78% from pre-pandemic levels in 2019.
Chargebacks for Dummies
Chargebacks can wreak havoc on your cash flow and profitability. This book is your guide for preventing chargebacks and, when they happen, fighting them more effectively. Request your FREE paperback copy of Chargebacks for Dummies today!
Send Me My Free Book!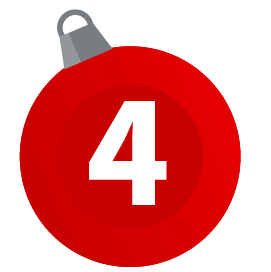 Buy Now/Pay Later Gaining Popularity
Klarna, Afterpay, and similar "buy now, pay-later" (BNPL) services saw a surge in usage. Total BNPL volume for November was up 438% over 2019 levels. That said, adoption seems to be slowing as the season progresses.
Looking at Thanksgiving weekend, BNPL revenue decreased 10% YoY compared to 2020. Nevertheless, the overall trend indicates that retailers should carefully consider integrating this option both in-store and online if they have not done so already.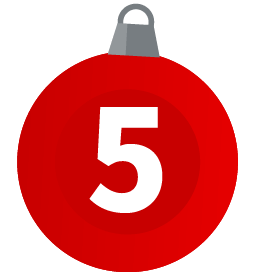 The eCommerce Future Looks Bright…& Personal
Retail experts agree that the COVID-19 pandemic ultimately benefitted eCommerce merchants. However, the growth is likely to continue. In fact, some experts project that 2020 will be eCommerce's first trillion-dollar year.
At the same time, we should expect more emphasis on data collection and personalization. With more and more options for online shopping, it will take an enhanced customer experience to drive customer loyalty. This should work across multiple channels and continue well after the sale.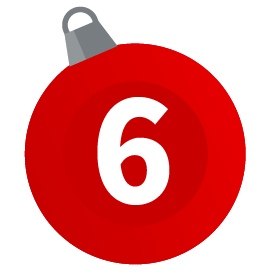 Post-Holiday Returns are Coming, but They May Bring Opportunity
Consumers are expected to return roughly $70.5 billion worth of merchandise purchased online during the 2021 holiday season. This doesn't account for revenue lost to the overhead involved in shipping, processing, and trying to resell returned merchandise. However, more than three-quarters of shoppers who return a purchase around the holidays intend to exchange it for something else. This makes a return a great opportunity to recover your sale.
Risk Management Doesn't End When the New Year Begins
Returns are bad enough, but chargebacks are exponentially worse. Customers are most likely to file chargebacks 45-60 days after a purchase. We'll still see the regular annual surge of post-holiday chargebacks come between January and the end of March 2022. With global chargeback volume expected to reach 615 million issuances by the end of this year, taking steps to manage risk is more important than ever.
Get a Jump on Chargebacks Now
Every chargeback filed against you means you lose revenue, merchandise, and overhead. You're also responsible for paying costly fees.
Plus, our internal data suggests that 60-80% of all chargebacks are actually cases of friendly fraud. This scheme works by allowing cardholders to hide their true motivations behind a false chargeback claim and claw back their money without a valid reason.
Merchants like you are going to lose tens of billions of dollars over the next few months due to completely unjustified disputes. You need to take steps now to ensure that you're protected.
Better Results. Guaranteed.
When it comes to chargebacks, the best defense is a good offense.
Chargebacks911® offers the industry's most comprehensive solution for chargeback management. Our end-to-end, data-driven platform allows you to effectively fight fraud on three fronts:
Dispute Prevention: Intercept disputes and avoid chargebacks by replying in real-time with additional transaction information or refund confirmation.
Dispute Recovery: Identify illegitimate disputes and automatically respond using compelling evidence. Reverse chargebacks and recover revenue lost to friendly fraud.
Dispute Intelligence: Pinpoint the true sources of chargebacks and make informed decisions using the most accurate and actionable data.
With the industry's only performance-based ROI guarantee, Chargebacks911 lets you control chargebacks with absolutely no risk.
Give yourself a holiday gift that will last all year. Contact Chargebacks911 today and give chargebacks the heave-ho ho ho.
---