Subscription Billing Model: Do the Benefits Outweigh the Liabilities?
Consumers and merchants don't always see eye-to-eye on matters. One thing most will agree on, though, is the subscription billing model.
This lucrative business model is a win-win for merchants and their customers. Beware, though: these benefits come hand-in-hand with additional liabilities.
What is a Subscription Billing Model?
Subscription Billing

[noun]/* səbˈskrɪpʃən ˈbɪlɪŋ

Subscription billing is the process of billing a customer on a recurring basis in exchange for indefinite use of a product or service. This is in contrast to one-time billing, as in a typical purchase.
As the name implies, subscription billing entails charging customers on an ongoing basis for a subscription service. The customer enjoys goods or services delivered on a regular or constant basis (as agreed upon at the time the customer enrolled). In return, the customer agrees to be billed on an ongoing basis throughout the term of the service.
This model offers advantages for you and your customers. For buyers, they get indefinite access to the products or services they enjoy. Oftentimes, these goods come at a price that's less than the cost of a one-time purchase.
As a merchant, you see a sustained, reliable revenue stream. The fact that you have a body of buyers you know will be paying for your product next month helps prevent sudden cash shortfall. This also allows for smoother growth and scaling.
The Ups & Downs of Subscription Services
Paysafe's recent Lost in Transaction report finds that roughly half of global consumers today have payments for at least two subscriptions debited from their bank account each month. The study is full of eye-raising facts that suggest subscription billing is only going to continue to grow with time:
44% of consumers agree that subscriptions are a better value than other payment options for a similar service or product.
53% of consumers said that subscriptions are a more convenient method of paying for goods or services that they regularly use.
27% said they plan to enroll in more subscription services in 2021.
That's great news for merchants operating in the subscription service space. Unfortunately, the news isn't so bright across the board.
The same study finds that nearly half of consumers (46%) are hesitant about subscriptions. They worry about the service being difficult to cancel, or making them feel tied to a long-term commitment.
That's not an unfounded fear, either. The study noted that 35% of respondents said they're paying for a subscription service they have stopped using, but failed to cancel. This is when subscriptions can become problematic.
Customers can start to view your products or services as an annoyance rather than asset. If that happens, you can expect to see negative customer impressions, reputational damage, and a loss of revenue resulting from chargebacks.
Subscription Billing Merchants at Risk for Chargebacks
Merchants engaged in subscription billing are regarded as "high risk" by card networks and acquirers. This is because recurring billing—while a profitable practice—goes hand-in-hand with a heightened chargeback risk.
It's becoming increasingly common to see chargebacks based on "canceled recurring transaction" (Reason Code 13.2 for Visa and Reason Code 4843 for Mastercard). These chargebacks will show up in situations where you process a recurring transaction…even though the transaction should've been canceled. There are a number of reasons why this might occur:
The buyer submitted a cancellation request, but you didn't receive it.
The charge is more than what the customer agreed to.
You failed to notify the customer about the recurring charge.
The initial purchase was fraudulent.
The account tied to the cardholder's account is closed.
If any of the above circumstances apply, then the cardholder would be legitimately entitled to dispute the charge. That said, a growing number of these chargebacks are being filed without a valid reason.
For example, let's say a customer submits a cancellation request, but it's too late to interrupt the current billing cycle—a situation clearly defined in the original contract. The cardholder wouldn't be entitled to a chargeback in this case. The buyer might file anyway, but this would be a case of friendly fraud.
The customer may even be aware that a chargeback is not warranted, but still file out of convenience, or in an attempt to get something for free. This type of behavior is more the exception than the rule, but it is becoming more common all the time.
Tips to Stop Recurring Billing Disputes
While some customers engage in friendly fraud to try and cheat you, the majority do it simply because they don't understand the chargeback process.
By its nature, the subscription model encourages a "set it and forget it" mentality among buyers. While convenience is a great selling point, it can retrain customers' expectations over time. Now, customers have been conditioned to expect convenience, with some buyers believing they're entitled to file chargebacks rather than follow the merchant's cancellation policies.
The subscription billing model is a double-edged sword: you benefit from a consistent, predictable, customer base every month, but then lose revenue and merchandise—and pay extra fees—when users commit friendly fraud.
This problem is going to require a multifaceted solution. The industry as a whole needs to establish more consistent standards and regulations, retraining customer behavior. Unfortunately, however, that will take time; in the meanwhile, you need to take the initiative and start fighting back against the illegitimate chargebacks.
Some best practices to prevent subscription billing chargebacks include: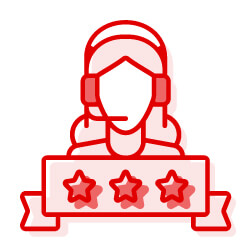 Setting Expectations
Clearly notify the customer at the time of enrollment about what to expect from the service.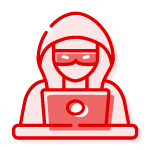 Using Antifraud Tools
You should apply address verification, geolocation, and other tools to every initial transaction.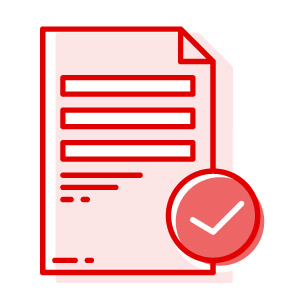 Getting it in Writing:
Ask the customer to read and agree to all terms and conditions before billing the initial transaction.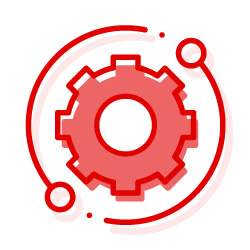 Using Visa Account Updater
VAU automatically updates account information for rebills, ensuring you have accurate data.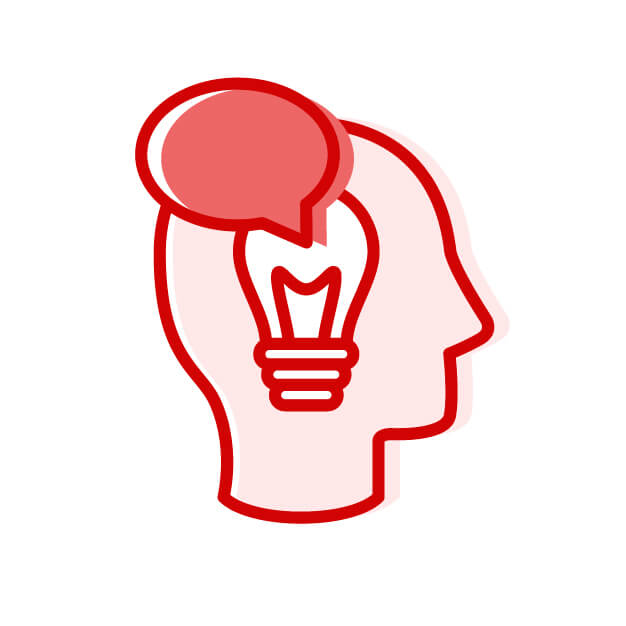 Keeping Buyers Informed
Notify customers of any updates or adjustments to service, regardless whether they're temporary or permanent.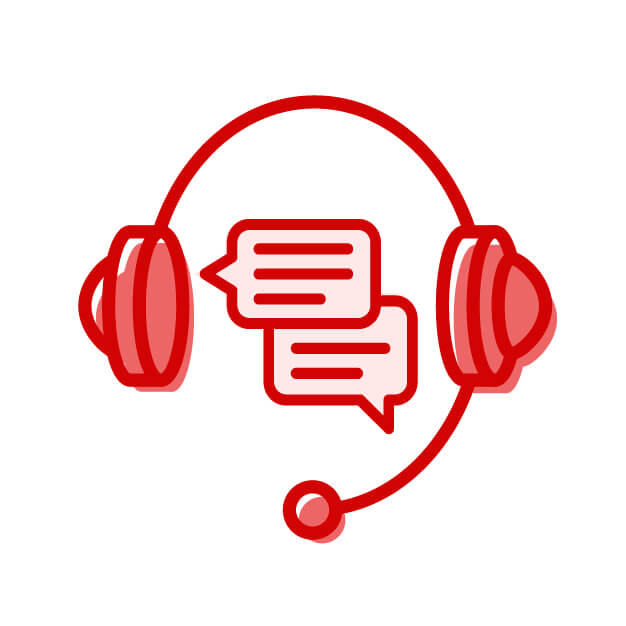 Being Communicative
Buyers should be able to reach your customer service team at any time of day, any day of the year.
Finding a Subscription Billing Service Provider
In order to offer subscription services, you need a processor capable of offering recurring payments. Here's an impartial list of some reputable processors who can help:
| | |
| --- | --- |
| | |
| | 2Checkout provides international online payment options, including recurring billing, catering to small and mid-size businesses. The company also offers additional services, such as a payment gateway, a merchant account, and fraud detection technology. |
| | Braintree is a PayPal subsidiary. They offer a simplified, plug-and-play solution with payment gateway, a merchant account, processing service, and more. Plus, they offers secure payment data storage, enabling easy rebills, and can help prevent dropped sales with automatic updates. |
| | Chargebee a SaaS provider, rather than a conventional payments processor. Their services are designed to help merchants easily send and manage invoices and recurring payments. Chargebee lets merchants work with their current processor to accept recurring transactions. |
| | Chargify is a billing and revenue management platform that was built with SaaS operations in mind. The company has expanded its offerings over the years. However, their platform remains focused on the core needs of recurring billing. |
| | Fusebill provides cloud-based financial and accounting processes. These include billing, invoicing, reporting, and more. Their software is ideal for small- to mid-sized companies who are seeking scalable recurring billing and invoicing support. |
| | Inovio is a tech-driven, fully-integrated payment gateway. They offering seamless integration and global scalability, with products including hosted checkout and virtual POS, plus APIs that are adaptable to most programming languages and billing models. |
| | Konnektive CRM facilitates the automation and streamlining of complex sales procedures. Additional services include email auto-responders, shopping cart technology, and more. The platform integrates with most gateways, supporting every global currencies for easy rebill management. |
| | Sticky.io is an eCommerce engine built for online marketers. They offer everything you might need in a recurring billing environment, with personalized billing options to customize your platform to fit existing payment processing structures. |
| | MoonClerk facilitates recurring and one-time transactions quickly and easily. You'll enjoy a variety of solutions to address your payment management needs, regardless of the scale or industry of your business. |
| | NMI offers an eCommerce payment gateway for one-time and recurring payments. It features a virtual terminal, built-in fraud filters, and more. NMI processes more than 150 currencies, plus all major card brands, and Apple Pay. |
| | PayoLee's platform is catered to the "non-tech savvy." It's straightforward, allowing you to set up online recurring payment forms easily and with no coding required. PayoLee can also accept donations, making it ideal for fundraising purposes. |
| | PayPal helps individuals and companies accept and make recurring payments easily and without having to provide financial information. It offers secure transactions, a scalable platform, limited fraud protection, and a simplified customer checkout process, with a widely-known and trusted name. |
| | PaySimple is an extremely user-friendly platform. Their suite of cloud-based software helps merchants accept payments, bill customers, monitor details, and set up recurring payment systems. This can all be done with no specialized knowledge. |
| | Recurly is an enterprise-level platform touting premium functionality and simplicity. They're meant specifically for recurring billing management in a global, subscription-based context. They boasts best-in-class support and security. |
| | Shopify allows you to set up your own webstore and conduct recurring transactions with ease and simplicity. It's designed for users with little to no technical or design skills, making it a good choice if you're new to the eCommerce space. |
| | Stripe aims to streamline revenue flow, billing itself as a global all-in-one solution. It works with applications that help manage revenue, prevent fraud, and drive growth. The company advertises easy integrations, plus cost-effective scalability for recurring payments. |
| | Upodi is an enterprise-grade recurring billing platform. Their system enables SaaS and companies to accept payments, measure customer engagements, and scale globally. They offer an easy-to-use interface and developer-friendly APIs. |
| | Vindicia's comprehensive subscription management solution offers support for subscriber lifecycle management. They also provide big data analysis, strategic consulting, and proprietary customer-retention technology. |
| | Zuora is subscription billing and payment software designed to help businesses manage finance operations. Highly adaptable and easily integrated, their platform provides a cohesive, end-to-end solution for managing the subscription lifecycle. |
Fight Chargebacks. Protect Your Business.
You may still receive chargebacks despite adopting all the practices listed above. If this happens, it's important that you work to uncover the true source of each dispute, then engage in the representment process to fight friendly fraud. This can be problematic, however, as you only have a limited timeframe to investigate the dispute, determine whether it's legitimate, then gather and submit compelling evidence to overturn it.
The stakes are especially high with recurring billing. Each chargeback you face could result in months of reliable revenue lost. The good news: you don't have to fight chargebacks alone.
Chargeback911®—the industry's leading experts in chargeback management and mitigation—offers innovative technologies and highly-customizable strategies designed to identify chargebacks by their true source.
We go beyond the reason code. Our patented Intelligent Source Detection® technology is the only tool capable of drilling down on the individual, transactional level to uncover the true motivation behind each chargeback. We then work closely with merchants to deploy the necessary tools and strategies to address their unique chargeback issues, operating at multiple service levels.
Plus, all Chargebacks911 services are backed by a 100% ROI guarantee. You will recover revenue…or you won't pay.
Whether you're having trouble with seemingly-minor merchant errors, criminal fraud, or friendly fraud, we have the right solution to fit your needs. Give us a call today and see what Chargebacks911 can do for you.
---