What Merchants Can Learn from the 2020 Holiday Season
As we discussed in other blog posts earlier this year, eCommerce has been one of the few bright spots in an otherwise pretty dismal 2020.
Brick-and-mortar sales looked anemic heading into the 2020 holiday season, but eCommerce remained a hot spot for retail. In response, we identified some key trends and data that you can leverage to make the new year a success.
With the holidays in full-swing, though, many retailers are worried about the uncertainty in the air surrounding what should be the biggest sales period of the year. Don't sweat it, though; we've got the key data and important takeaways you can use to make this a winning season, even long after the holidays are over.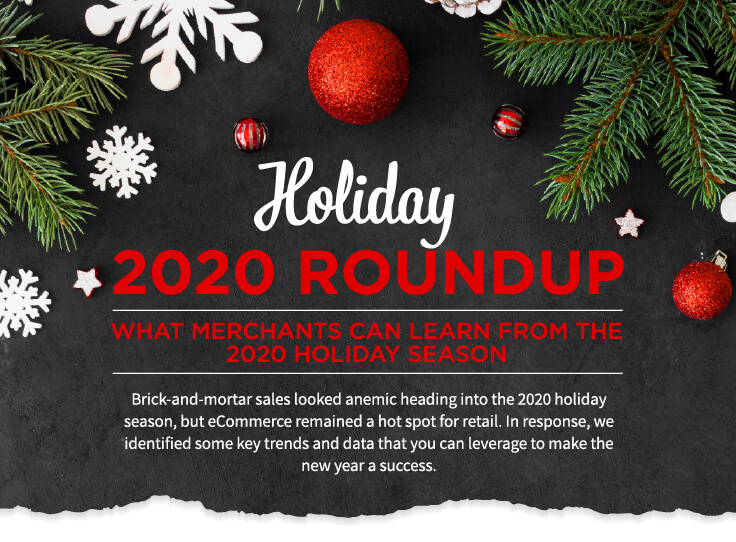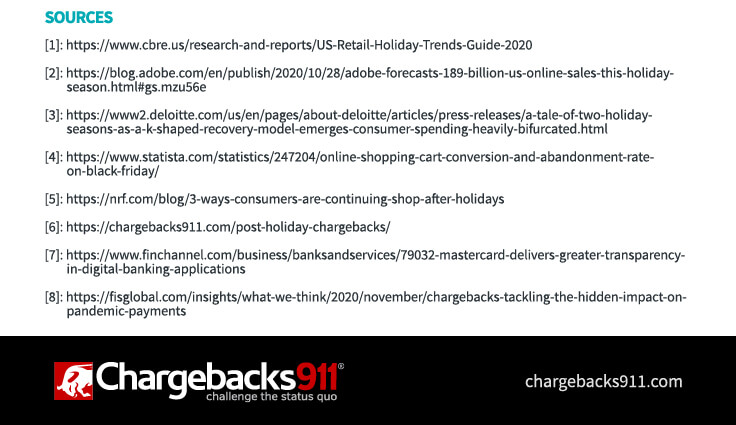 copy html top share infographic
7 Key Takeaways You NEED to Know
Here's the bottom line: there is plenty of opportunity out there for you have a successful holiday season in the eCommerce space this year. However, it's going to take extra consideration even after the new year. So, what are the key takeaways you need to know?
Give Yourself a Gift This Holiday Season
Never lose another dollar to chargebacks or fraud. Click here to find out how.
BONUS: "Chargeback Season" is Right Around the Corner
Those are all important lessons but don't make the mistake of believing that you can forget about the holidays once January rolls around.
We anticipate a major uptick in chargeback activity during the first quarter of 2021. Every chargeback filed against you means you lose revenue, merchandise, and overhead. You're also responsible for paying costly fees and can see other long-term threats as your chargeback ratio trends upward.
Even worse, our internal data suggests that 60-80% of all chargebacks are actually cases of friendly fraud. This means merchants are going to lose tens of billions of dollars over the next few months due to completely unjustified disputes.
Friendly fraud works by allowing cardholders to hide their true motivations behind a false chargeback claim. You need to take steps now to ensure that you're protected, and the first step to defending against chargebacks is to identify disputes by their source.
Advanced analytical tools like our proprietary Intelligent Source Detection™ solution allow you to drill down and uncover the true "reason behind the reason code." With this knowledge, you can make strategic moves to stop chargebacks and allocate your resources more efficiently.
Better Results. Guaranteed.
When it comes to chargebacks, the best defense is a good offense.
Chargebacks911® offers the industry's first comprehensive, end-to-end solution for chargeback management. We break chargebacks down by their source, deploying tools and tactics to help you protect your bottom line:
All our services are backed by a 100% ROI guarantee. You'll recover revenue and ensure business sustainability, with absolutely no risk.
Ready to see how much you can save? Click below and get started today.