Industry Experts Share Real-World Examples & Address the Challenges of Affiliate Fraud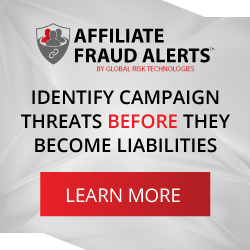 Affiliate marketing is proving itself as a viable way to generate revenue, and everyone from online merchants to networks to publishers to traffic providers are eager to cash in. However, those who join the advertising craze but fail to acknowledge the associated risks can easily turn any earning potential into a major liability.
Affiliate fraud steals revenue, damages a business's reputation, and threatens long-term sustainability.
Because the risk is so great and modern fraud tactics so misunderstood, Chargebacks911® reached out to our partners and other industry professionals for real-world examples of how affiliate fraud is impacting the industry today.
Industry Experts Share Valuable Insight
We asked industry experts to answer three pressing questions. Their reflections on first-hand experiences shed light on the current condition of the world of affiliate marketing.
With more than five years' experience in digital marketing with a focus on finance and travel, Dan Thomas has managed affiliate, lead-gen, pay-per-call, radio, out-of-home, TV, and print ad campaigns. He currently works for Syzygy NYC, a small full-service agency under the international WPP agency brand.
Astoria Company was formed by industry experts who build and develop genuine customers for trusted brands. Their veteran team comes from the heart of the advertising industry. They understand real quality lead generation and campaigns that scale. Liza Schubert manages the pay-per-call network for Astoria Company.
Adcash is a real-time advertising trading platform that delivers maximum exposure for advertisers and a simple, effective way for publishers to make money. The company uses a unique combination of industry experience and advanced optimization technology to provide their customers with digital advertising solutions that deliver results. Anton Konnov is the finance and anti-fraud senior product manager at Adcash.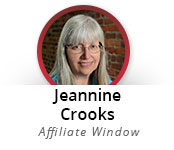 Affiliate Window, part of the zanox Group, is an award-winning, global performance marketing network that generates incremental value for advertisers and provides publishers with the best tools and services. Niche retailers to top consumer brands including Etsy, Hyatt, and HP grow their online presence by leveraging the company's market-leading technology. Jeannine Crooks is the client services manager at Affiliate Window.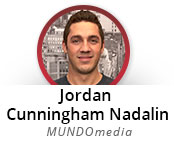 MUNDOmedia is a global ad technology company, based in the growing tech hub of Toronto. With more than 125 dedicated employees located in 3 continents worldwide, clients receive around the clock services and unparalleled mobile marketing expertise. Jordan Cunningham Nadalin is VP of Business Development.
Can you share a real-life example of affiliate fraud tactics put into practice?
Just how innovative are fraudsters? What tactics are being used to cheat the system?
A hacker would be a regular, normal customer for a few conversions and then try to fool the system by becoming fraudulent out of the blue. The goal was to trick the company into thinking this was a legit, repeat customer—gain the company's loyalty and trust—then defraud the business for a larger amount. In the payday loan vertical, hackers would create a bank account, take out and pay back a few loans, qualify for a larger loan, then take it, run, and close up the bank account. In travel, I see more fraud on the publisher end. Since the travel industry has been around for a while in the digital space, there are many partnerships, sales channels, coupon codes, etc. and those need to be monitored very carefully. Publishers will crawl the web for coupons with a better rate than what's provided through the affiliate channel and use those instead. We have even seen employees of the company 'leak' these codes in order to improve their sales numbers.Another issue we are currently facing is a publisher who is both an affiliate and a direct partner with our client. They drive more traffic via the affiliate channel, but have a lower payout on the affiliate program. In an effort to get the most ROI, this publisher is redirecting its affiliate traffic to the profiled and hard-coded partner landing pages for essentially a higher payout.
Fraudulent publishers post fake job opportunities on Craigslist. They ask a potential job seeker to, 'Call and pretend to be a real customer. Stay on the phone for at least three minutes.' The fraudulent publisher says that this call is part of the interview process and that if the job seeker does a good job, they will be called in for an interview—which never happens, of course. Check out this Fiverr account. As you can see, everything about this account is problematic. The member offers gigs like 'I will make a phone call for you about anything,' and 'I will be your telephone mystery shopper.'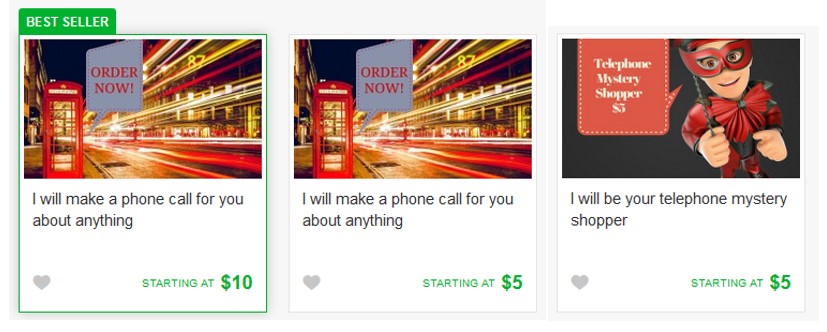 An example of ad placement fraud that I've seen is when a publisher places an iframe script with dimensions of 1x1. When a user opens the website, an additional, hidden website with one or more ad scripts is loaded through the pixel. Because of the size of the pixel, the user will never see the ads, but ad impressions are counted and the advertiser will be charged for the impressions.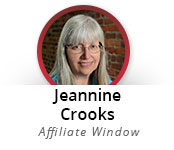 While working with a lead gen program, one publisher seemed to be consistently performing at a small but steady level. However, upon reviewing the daily timing of his activity, we noticed that all of the approved leads came in one block in the evening, and all of the non-converting clicks came within two fifteen-minute periods each day.  It turns out that he was hand-entering the leads into our program and our competitor's programs as well.  To keep his conversion rate realistic, he generated clicks during his coffee breaks while working his day job. Obviously, he was immediately removed from the program!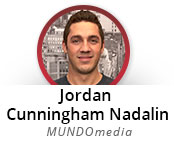 One example is of a publisher who was stacking several campaigns and serving each one to the same user. We determined that multiple leads were coming from the same publisher on different campaigns using an identical timestamp. Identifying this issue quickly allowed us to pause the publisher, notify all advertisers who were impacted, and offer a full refund for media spend.
What affiliate fraud trends do you expect to see in the future?
One of the most devastating characteristics of affiliate fraud is that tactics constantly evolve. When one method of gaming the system is detected and blocked, fraudsters will simply create a new strategy.
As we move away from last click, I see a huge new wave of fraud coming through to prove incrementally, including dropping false positive cookies, and it will likely become sort of a wild west at the beginning.
I wish I were a clairvoyant! I am consistently surprised by the new and technologically innovative ways fraudsters find to dupe the system. Phone number spoofing and voice-altering software will continue to be a problem. What happens from here, only the pay-per-call gods will know!
Incentivized real users is when a community of users is incentivized to crawl websites and applications to trigger conversions, such as static and video impressions. Although they are similar to click farms, these groups are harder to track because they don't leave conspicuous fingerprints—their pattern appears natural. Ad placement fraud will be another issue. There will likely be greater headaches in mitigation as more players enter the real-time bidding market. As traffic is redirected down the chain with every sale, the chance of fraud increases because tracking becomes more difficult. When coupled with iframe technology, the difficulty increases exponentially.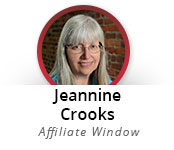 I expect to see continuous issues of extensive rebrokering within the CPA realm, with offers shared 5 or more times until it is impossible for the merchant to identify the traffic source and quality drops off completely. Within the CPS realm, I expect publishers to continue trying to spoof legitimate sites, email addresses, or social media accounts in order to generate a sale with their cookie, hoping that the transaction is approved before the merchant discovers the ploy.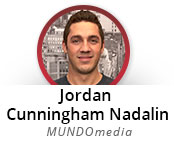 We have currently begun to see a large number of digital fraud trends that surround attribution accuracy. Publishers are using a variety of techniques, including cookie stuffing, click jacking, and campaign stacking, which are causing large issues for brand-conscious advertisers. The term fraud is also being expanded to include traffic to a campaign from an incorrect geo, browser version, or traffic type.
What do you see as the biggest challenge when it comes to affiliate fraud mitigation?
Because affiliate fraud tactics are so dynamic, mitigation can be a real challenge. Our experts shared the issues they deal with on a daily basis, from identifying fraud red flags to proving an affiliate is actually a fraudster in disguise.
I think my best advice for fraud mitigation is to always keep looking. Fraud doesn't show itself in just the bad events, but also good ones. Most marketers will see their brand down by a certain percentage, freak out, and look everywhere for fraud. But when their campaign is a certain percentage up, they sit back and assume there is no fraud at all and the increase is attributed solely to their hard work. Don't ever stop looking for fraud!
Honestly, sometimes the biggest challenge of mitigating affiliate fraud is proving it.There are several factors that will raise a red flag in a publisher's account, even at a high-level overview. Short call durations is an obvious one. Publishers who convert much higher than others, running the same offers is another. Seeing the same caller IDs appearing in several different offers from the same publisher is a clear eye brow raiser! Now that you recognize some suspicious trends, the next logical step is to listen to every single call from that publisher, which costs a lot of time and money. Having 2-3 team members dedicated to compliance and listening to calls all day usually finds fraud quickly.
If we look at bot, malware, and click fraud, there are established tools to mitigate these risks. Given their nature, these types of fraud are relatively easy to track. At the moment, the biggest challenge in fraud mitigation is ad placement fraud for a few reasons. First, ads aren't seen, even when they are triggered, because they are placed within a 1x1 iframe that is virtually invisible to the user. Second, the publisher can render one ad viewable, but create a script where multiple, invisible-to-the-eye ads are triggered simultaneously.Therefore, it's challenging to identify fraud and because iframe technology doesn't easily allow for traffic source identification, it's difficult to trace.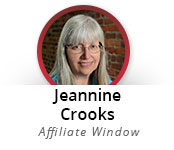 The biggest challenge is the adaptation of new technologies. It has gotten to the point where each time I see a new functionality announced, my first thought is, 'How can this be twisted by a fraudster to scam a merchant?' Luckily our compliance team is always way ahead of me in these things, but their job is a never-ending battle indeed.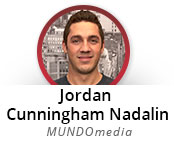 The biggest challenge when it comes to digital fraud mitigation is staying ahead of trends that publishers are using to defraud advertisers. Over the past 7 years, MUNDOmedia has seen a variety of digital fraud trends arise as publishers get increasingly savvy with their fraud practices.

Effective Mitigation Demands Tactics Just as Dynamic as the Fraudsters
Chargebacks911's founder and COO, Monica Eaton-Cardone, was an eCommerce merchant before launching her latest business venture. Her eCommerce store relied heavily on affiliate marketing and Monica was overjoyed when the advertising tactic began paying off. However, she soon realized she had celebrated her 'success' too quickly.
I remember getting a call from an angry customer, demanding the $100 Red Lobster gift card we had promised. I had no idea what she was talking about! We obviously were not rewarding our customers with a gift card, especially not one with a value that exceeded the profits earned. We quickly realized the majority of the sales that we were so happy to receive had been part of an incentivized traffic fraud scheme—and we would be left to deal with the unhappy customers, resulting chargebacks, accompanying fees, and lost revenue.
This particular instance was just one of many cases of affiliate fraud that Monica dealt with over the years. Eventually, she took all her first-hand experiences and turned them into a new fraud detection product—Chargebacks911's Affiliate Fraud Alerts.
"Effective fraud management demands a multilayer approach," Eaton-Cardone explains. "You can't use just one or two tools and call it a day. Fraudsters are cunning. They change tactics as soon as they realize their efforts might be detected. You need to be just as agile and innovative."
Affiliate fraud is likely the most dynamic challenge industry members will have to face. However, finding the right combination of tools and services means minimizing risk without sacrificing revenue potential or alienating valuable industry connections.
If you'd like help managing affiliate fraud, contact Chargebacks911 today.