A Recap of the First Chargeback Expert Certification Hosted by Chargebacks911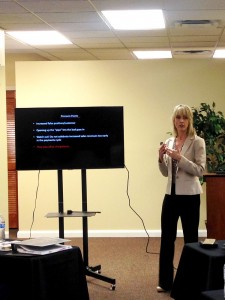 Jack Welch, GE's most profitable CEOs, once said, "An organization's ability to learn, and translate that learning into action rapidly, is the ultimate competitive advantage."
That idea has long been one of the driving ideas behind Chargebacks911®'s success. The company's detailed understanding of the payment industry, ability to adapt, and fixation on innovation has helped them become one of the most sought-after chargeback management solutions.
Chargebacks911® has decided to share their expertise and help merchants gain a competitive edge in their own industry through a detailed understanding of chargebacks. The company launched a revolutionary learning experience, Chargeback Expert Certification, customized exclusively for card-not-present merchants.
The First Chargeback Expert Certification Held in Clearwater, Florida
Chargebacks911®'s first Chargeback Expert Certification was held in Clearwater, Florida on August 27.
Some of the topics discussed include:
Card-not-present basics and rules of engagement
Best practice strategies for various verticals
The building blocks of merchant processing
What to do if a merchant account is breached
What to look for in a merchant processor
Formulas to weigh risk and reward
How to identify and monitor risk thresholds
Mitigation and management strategies
How to prevent chargebacks
How to reduce chargeback costs and win back revenue
The Chargeback Expert Certification was designed to address the challenges that card-not-present merchants face and how evolving technology will further contribute to the risks of online credit card processing.
An Invaluable Experience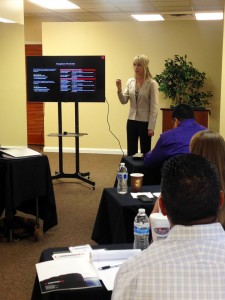 Monica Eaton, COO of Chargebacks911, delivered a dynamic and informative program to arm merchants with the necessary tools to take matters into their own hands. One of the highlights included the use of live polling software to illustrate misconceptions merchants have about the card-not-present environment.
Monica spoke candidly about some of the issues that she faced as a merchant and her determination to understand the industry in detail. Because of that quest for knowledge, she overcame the matrix of the financial industry to become a leader in fighting fraud and winning chargebacks.
Overall, the Chargeback Expert Certification delivered advanced information and little-known strategies that empowered merchants to identify fraud and fight chargebacks. The attendees left with a greater understanding of how to successfully fight chargebacks and avoid fraud.
Encouraging Feedback
According to attendees, the first Chargeback Expert Certification was a huge success!
"Mrs. Eaton knows her material. Very impressed."

"Very knowledgeable"

"It is easy to see that the speaker has a lot of knowledge on the subject."

"Very knowledgeable about the payment process; very well spoken"

"Wonderful job at explaining"

"Great info, expert and knowledgeable"
Providing the Ultimate Competitive Advantage
As noted thought-leaders in the payment industry, it was an honor for Chargebacks911® executives to share their expertise with local merchants. Not only was Monica able to fulfil her role as an industry spokesperson, she was able to help merchants obtain the ultimate competitive advantage through detailed chargeback understanding.
If you weren't able to attend the Chargeback Expert Certification and would like to take advantage of additional learning opportunities, let us know. We have a wide range of merchant education, reporting and analysis services. We'll customize a solution that is perfect for your business's needs.