Why Visual Search May be the Future of eCommerce
We absorb information through a variety of sensory channels, constantly using sound, scent, and touch to make sense of the world around us. Did you know, though, that we register about 80% of all our sensory impressions through sight?
Visual data is some of the most impactful information our senses absorb. It's a trait we picked up from our ancestors thousands of years ago. But, while we may not spend as much time scanning our environment for predators, we still tend to prioritize what we see above other information.
So, what does that have to do with online shopping?
Visual information is one of the most important factors that can influence your customer's decision to make a purchase. In fact, data suggests that around three-quarters of online shoppers in the US rely on visual content like images and videos to determine whether to make a purchase. In comparison, only 3% of shoppers say they do not use any visual information.
Given the importance of visual information in the customer journey, it's no surprise that visual search is one of the fastest-growing trends in online retail.
What is Visual Search?
Imagine you're looking for a specific product. You do a quick Google search; while you don't find exactly what you're looking for at first, you do find something similar. You then click on a visually-similar product, and search based on that image to find exactly what you're looking for. Your search begins your search with text, but visual information is what really conducts your search and produces the desired result.
This is the basic idea driving visual search. However, it's evolving into a much more sophisticated tool than a simple image search.
Tools designed to enable visual search employ artificial intelligence to direct potential buyers in the right direction. They use visual clues within the image itself, along with the metadata that accompanies the image. Through a combination of these cues, AI tools manage to return results that closely reflect the items for which your customer is looking.
Visual search tools enable you to offer a smoother, more frictionless experience for customers. It's possible to help your customers find exactly what they want, quicker than ever before.
Amazon Camera Search, for example, is an increasingly-popular eCommerce visual search tool. The app allows customers to use the camera on their devices to create a digital image of visual information. They can use to the tool to scan barcodes, identify items, and get suggestions based on that visual data.
Gain New Sales. Prevent Losses.
Optimize your product pages to maximize sales and prevent returns and chargebacks.
Visual Search is Growing in Popularity
Many of your customers are engaged in visual search practices. And, those who aren't already using it say they're likely to try it soon.
Data suggests that 56% of consumers in the US are at least aware of visual search tools, while seven in ten consumers who are aware of these tools say they're likely to try it, if they're not using it already. Unsurprisingly, younger consumers are leading in terms of visual search adoption for eCommerce: 72% of Millennial and Gen-Z respondents said they would like to use it for shopping purposes.
Top 3 Current Uses for Visual Search by Consumers:
Use camera to find and research products (81%)
Direct users to products/services tagged in a photo or video (35%)
Search internet by taking a photo (33%)
Top 3 Benefits of Visual Search, According to Consumers:
Quick, easy access to relevant products/services (83%)
Hands-free research; no need to type (83%)
"Camera-first" way to discover the world (81%)
Despite enthusiasm, the key barrier to adoption is getting customers to understand the technology's applications outside the immediate retail setting. Visual search is novelty for many buyers, but not a primary channel for research or purchasing. At present, only four in ten consumers really understand how visual search improves the customer experience.
eCommerce, Fraud & Chargebacks in the Age of COVID-19
What short- and long-term risks do you face as a result of this crisis? How can you protect your business and prevent loss? Download our free report today.
Free Download
How to Optimize Your Product Visuals
Visual search is still in its infancy, but it's set to be a revolutionary tool for retail in the next decade. To be ready for visual commerce, though, you must ensure your site has accurate images that are optimized for search.
Each of your product pages should use: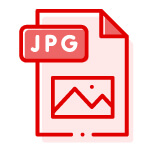 Properly-Scaled Jpegs:
The size of images on your page impacts the time it takes for that page to load. Don't use massive images that slow your site to a crawl. Instead, scale all images to be the correct size for the page, especially for product thumbnails.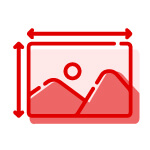 Responsive Images:
Customers will conduct visual searches across a variety of devices. Your pages and images need to be responsive and optimized for different screens, especially mobile devices.
Detailed Meta Information:
Meta information is what search engines use to determine the content of an image. Your metadata should be accurate and descriptive to optimize your images for search engines.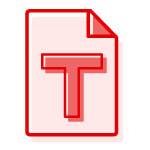 Accurate File Names:
In addition to the meta information, each image's file name is also an important clue to help search engines find you. We recommend using file names that reflect the keywords a customer might use when searching for your product.
Of course, the most important element of all is to use good images. You need to provide multiple well-lit images that showcase each product from multiple angles. You images should give customers all the visual details they need to make an informed purchase. This includes dimensions, scale, color, and any other relevant information.
Optimizing for Visual Search Can Protect You Against Losses
The best practices mentioned above are important for visual search optimization. It's important to note, however, that they can also help you protect sales even after the transaction.
If a customer makes a purchase, but the final item doesn't reflect what was shown on your site, the customer is much more likely to demand a refund. Nearly one-quarter of all online returns happen because the product differed from what the customer saw online.
Even worse, the customer might file a chargeback, claiming that the item in question didn't reflect what was promised. This could qualify for a dispute using Visa reason code 13.3 (Not as Described or Defective Merchandise/Services).  It would be considered a merchant error, which would make it successful chargeback representment unlikely.
Getting your business ready for visual search, you're taking a big step toward protecting your profitability today.
Have additional questions about optimizing your site to attract customers and prevent loss? Click below and speak with one of our eCommerce experts today.