Avoid Chargebacks Caused by Processing Errors
In the world of chargebacks, merchants can sometimes be their own worst enemy. While some chargebacks are an unavoidable part of doing business, others are filed as a result of a merchant's mistake. Frequently, those mistakes are a result of a processing error.
The good news is that chargebacks associated with processing errors are relatively easy to avoid. Knowing which errors are to blame is a vital first step in understanding and preventing chargebacks.
Analyzing Visa Chargeback Reason Codes
Each network has its own set of chargeback reason codes. To avoid redundancy and confusion, we'll take a look at the processing errors that lead to Visa chargebacks. MasterCard reason codes address many of the same issues.
Below are the ten Visa chargeback reason codes that result from merchant processing errors.
How Many of Your Chargebacks Can Be Attributed to Merchant Error?
The Chargebacks911® Merchant Compliance Review can tell you exactly how many ... and exactly how to resolve them. Contact us to learn more.
Fraudulent Multiple Transactions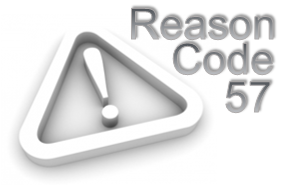 Reason code 57 is filed as a result of processing multiple transactions. While the cardholder may have made purchases from the merchant in the past, the transaction under dispute was not authorized by the cardholder.
This chargeback occurs when the merchant failed to void multiple transactions or attempted to fraudulently process multiple transactions.
Declined Authorization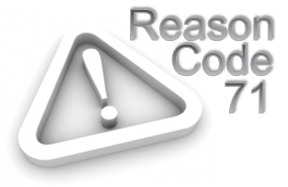 When a merchant overrides a declined, referral, or pickup authorization message and processes the transaction anyway, a reason code 71 chargeback typically results.
Merchants use various methods to circumvent an undesirable authorization message, including forced posting, multiple authorization attempts, and alternative authorization methods—all of which lead to reason code 71.
No Authorization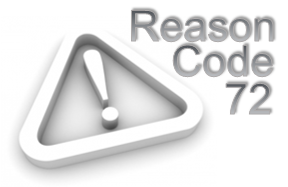 Merchants must have approval from the cardholder's issuing bank before they can process a transaction. However, if a merchant processed a transaction without approval or with approval that contained invalid information, a reason code 72 chargeback may result.
For card-present chargebacks, reason code 72 can be used if the authorization was obtained after the transaction date or if the authorization amount included an estimated tip.
Expired Card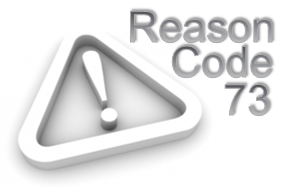 The only cause for a reason code 73 chargeback is if the merchant processed a transaction for an expired card and failed to obtain authorization.
Card-present merchants must always check the expiration date before swiping the card. Card-not-present merchants should request this information before processing the transaction.
Late Presentment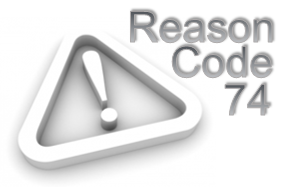 All transactions should be processed in a timely fashion. If a merchant waited too long to clear the transaction, a reason code 74 chargeback will result.
For this reason code to be used, the transaction clearing date exceeded the applicable time limit and the account was no longer in good standing. Late presentment chargebacks can also be issued if the merchant waited more than 180 days to post the transaction to the cardholder's account (regardless of the account standing).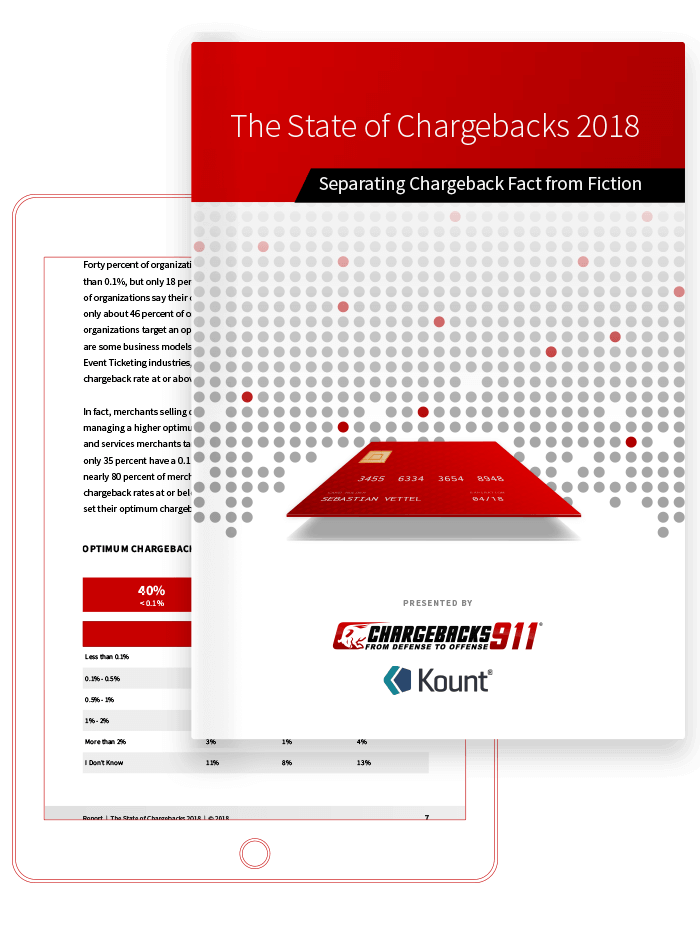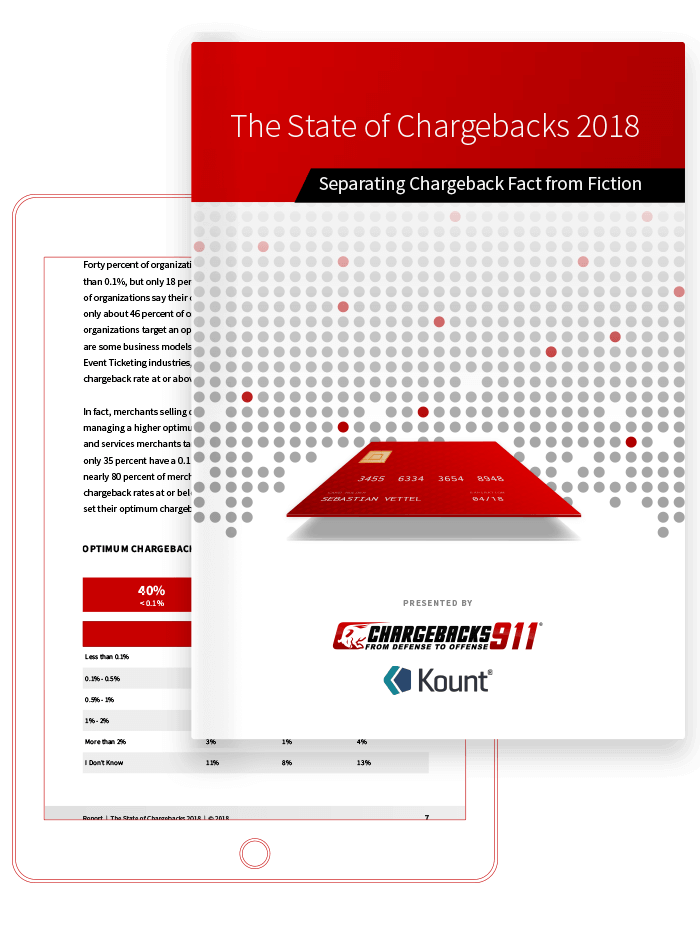 The State of Chargebacks 2018
Launched as a way of collecting and analyzing industry findings, the State of Chargebacks survey reflects the experiences of more than one thousand respondents in the card-not-present space. Download to learn the latest insights on fraud and chargeback management.
Free Download
Incorrect Currency or Transaction Code, or Domestic Transaction Processing Violation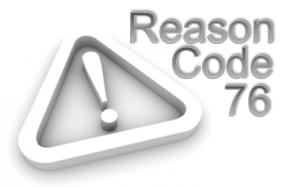 Issuers can file a bank chargeback with reason code 76 if the incorrect currency or transaction code was used. Other reasons for this chargeback pertain to Dynamic Currency Conversion.
The cardholder was not informed of a currency conversion used in a transaction.
The cardholder was not given the option of making the purchase in the merchant's local currency.
Non-Matching Account Number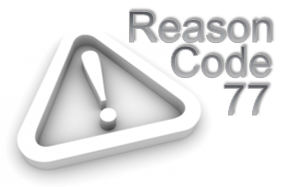 Reason Code 77 is used for transactions that had an account number which did not match any accounts on file.
The main cause for this chargeback is human error, which occurs when sales representatives incorrectly keyed in an account number for a card-present transaction or improperly documented the account information in a telephone or mail-order transaction.
Incorrect Transaction Amount or Account Number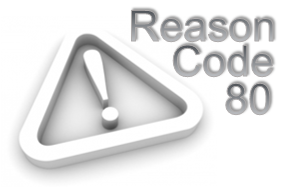 When cardholders dispute the amount that they were charged, reason code 80 chargebacks result. Specific causes for reason code 80 chargebacks include:
The merchant made an error when calculating the transaction total.
The merchant changed the amount after the transaction was approved without the cardholder's consent.
The merchant keyed in the wrong account number for the transaction.
Duplicate Processing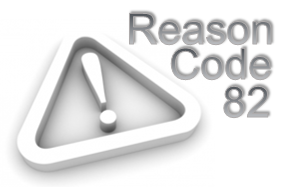 Chargeback Reason Code 82 exists to correct duplicate processing, which occurs when a single transaction is accidentally processed more than once. This type of merchant processing error can have many causes, such as:
The merchant accidentally submitted a batch of transactions more than once.
The merchant deposited the merchant and sales copy of the receipt with the same acquirer.
The merchant processed a transaction at the point of sale terminal multiple times.
The merchant submitted a transaction receipt to two or more acquirers.
Paid by Other Means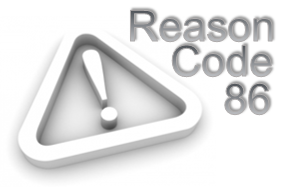 Reason code 86 chargebacks are filed when cardholders claim they paid for the transaction by other means such as with check, cash, or another payment card.
This chargeback typically occurs after cardholders attempt to pay with their credit card and then change the form of payment after the transaction is already underway. Merchants who fail to void the first transaction while processing another form of payment can expect to receive a reason code 86 chargeback.
A More Detailed Understanding
This article only outlines the most basic reason code explanations. Merchants are strongly advised to consult Visa Core Rules and Visa Product and Service Rules (and MasterCard's Chargeback Guide) for a detailed explanation of chargeback regulations.
Prevent Chargebacks Caused by Processing Errors
Processing a credit card transaction involves many steps, and mistakes can be made at any point along the way. Knowing where those mistakes tend to occur and how to prevent them is a crucial step in getting chargebacks under control.
Unfortunately, many instances of merchant error are difficult to detect. That's why Chargebacks911 offers a 106-point inspection of business policies and procedures. We're able to detect the true chargeback triggers and help merchants devise a plan to stop them.
Contact us today. We'll conduct an ROI analysis and show you how much more you could earn by using Chargebacks911's services.