MasterCard SecureCode Doesn't Offer the Protection You'd Expect
MasterCard claims its SecureCode helps prevent chargebacks. If a transaction is properly authenticated, does MasterCard automatically decline the cardholder's chargeback request?
What is MasterCard SecureCode?
MasterCard offers a fraud prevention tool called SecureCode (similar to
Verified by Visa
, known collectively as
3D Secure
). If you'd like to use this fraud prevention tool, your payment processor can help you get started (the process is fairly painless).
If you use MasterCard's SecureCode (or Verified by Visa), an extra pop-up window will appear during the checkout process. Shoppers will be required to enter a pre-determined personal identification code. If the cardholder's issuing bank authenticates the code, the shopper is allowed to continue with the checkout process. If authentication fails, the transaction is terminated.
SecureCode Prevents Fraud, Nothing Else
MasterCard has advertised this service as the perfect chargeback prevention tool. In theory, only the true cardholder would know the personal identification code; a fraudster wouldn't have access to it. If the code was entered and validated, the transaction wasn't unauthorized. Cardholders can't claim they didn't make the purchase because the matching code proves otherwise.
However, SecureCode only prevents chargebacks related to criminal fraud. There are more than 30 other chargeback reason codes that could still apply to a transaction. For example, goods or services not delivered; not as described or defective merchandise; or incorrect currency code. SecureCode won't prevent any of these chargebacks.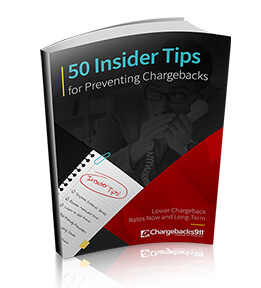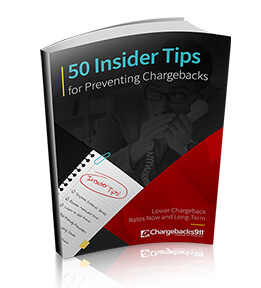 50 Insider Tips to Preventing More Chargebacks
Download our FREE guide that outlines 50 step-by-step effective chargeback prevention techniques. Learn insider secrets that will reduce your risk of chargebacks, increase your profits and ensure your business's longevity.
Free Download
Also, SecureCode doesn't even cover all fraud claims. MasterCard comes right out and says… "Protection from 'cardholder unauthorized' chargebacks for FULLY COMPLIANT transactions."
Even if proper authentication is secured, there are exceptions to the chargeback prevention promise. For example, SecureCode doesn't protect merchants from fraud claims for procurement (corporate) cards. Also, SecureCode requires customer interaction for the transaction. Therefore, the following purchases wouldn't be covered:

Payments that are reauthorized (for example, split shipments or backordered merchandise)
Payments made with "one click" capabilities
Recurring payments
A Better Chargeback Prevention Option
Using 3D Secure technologies can help reduce the amount of chargebacks. However, there are much more efficient options available.
For example, Chargebacks911® has partnered with issuing banks to completely eliminate unauthorized transaction chargebacks. Through approved networks, merchants will be alerted to a transaction dispute based on fraudulent activity. The merchant has the option to issue an instant refund rather than suffer a chargeback for the applicable transaction.
If you'd like more information about chargeback prevention, contact us today. We'll take a look at your current situation and draft an ROI analysis. We'll show you exactly how much you can save by implementing effective chargeback prevention techniques.