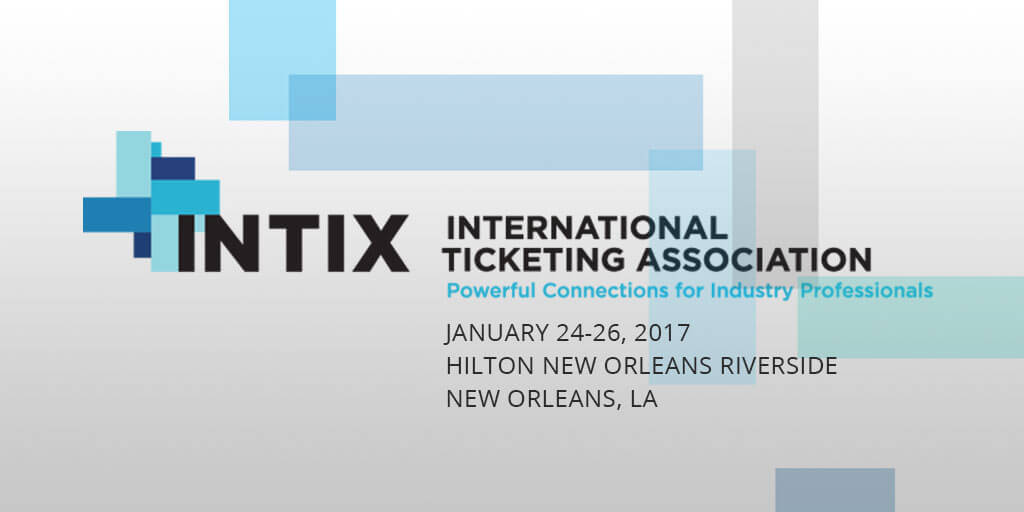 The INTIX Conference & Exhibition, billed as the biggest, most important industry event of the year for ticketing professionals, is schedule for January 2017—and we're proud to be a part of it.

The International Ticketing Association (INTIX) represents more than 1,000 professionals and organizations involved in the arts, sports, and entertainment industries in more than 25 different countries around the world. Each year, INTIX holds one of the world's most important conferences for payments in ticketing, and we were honored to be asked to contribute to the 2017 event.
One of the event's headline attractions this year will be an INTIX-exclusive panel titled Protecting Your E-Commerce Site from Fraud and Chargebacks, featuring:
Michael Caruana, Vice President of Global Business Development, Chargebacks911®
Mandi Grimm, Director of Training, Etix
Don Bush, VP of Marketing, Kount
In addition to the panelists, the event will feature CardNotPresent.com Editor-in-Chief DJ Murphy as moderator. Anyone involved in online ticket sales will want to be sure to catch this valuable information.
Now in its 38th year, the INTIX Conference & Exhibition only continues to get bigger and better with time. You won't want to miss it!
If you plan to attend this year's conference and would like to speak with one of our representatives about our revenue-retaining business solutions, simply contact meetus@chargebacks911.com. Our experts would be happy to schedule a meeting with you at your convenience.
Click here to learn more about the 38th Annual INTIX Conference & Exhibition.
38th Annual INTIX Conference & Exhibition 2017
January 24-26, 2017
Hilton New Orleans Riverside
New Orleans, LA
Protecting Your eCommerce Site from Fraud and Chargebacks
Michael Caruana
Thursday, January 26, 2017
11:00am-12:00pm
Event Recap
We'd like to thank this year's event organizers for giving us the opportunity to meet and connect with so many unique voices within the ticketing and entertainment spheres. This was certainly one of the most diverse event we've attended recently in terms of industries represented.
Michael Caruana's presentation was a great success, helping to raise awareness of the heightened risk of chargebacks in these industries.
If we weren't able to connect with you at the INTIX event, feel free to contact us at any time to learn more about Chargebacks911's solutions.