Get the Basics on Credit Card Fraud Prevention for Businesses
With the rise of eCommerce, most consumers these days wouldn't think twice about using a credit card to make a purchase. While that can be good news for you as a merchant, the volume of cardholder information floating around in the ether means that credit card fraud prevention is more essential than ever.
According to Shift Processing, there are nearly 3 billion credit cards in circulation globally as of July 2020. Here in the US, where we issue more than one-third of all the world's credit cards, seven in ten people in the US have at least one credit card to their name. On the upper extreme, 14% of Americans have at least 10 credit cards to their name.
The average American will use a credit card to pay for four out of every ten purchases. It's no surprise, then, that Shift finds roughly 40% of all credit card fraud occurs in the US as well.
Global credit card fraud losses in 2018 totaled $24.26 billion. Keep in mind, though, that these are the direct fraud losses; there are ancillary costs associated with fraud that we need to consider as well.
False positives, higher overhead, chargeback fraud... all of these are interconnected as part of a larger problem of abuse in the market. If we don't devote serious resources to credit card fraud prevention, total losses will easily surpass $100 billion this year.
Common Tactics to Know
A major part of the problem is the pace of development in sales channels. Card-not-present fraud is much harder to detect than traditional card-present fraud because neither the customer nor the customer's credit card is physically present at the time of purchase.
New technologies and sales channels like mobile ordering and click-and-collect are evolving rapidly. As a result, fraudsters have access to an ever-expanding variety of methods and tactics to steal.
Some of the most widely-used credit card fraud tactics include:
Tired of Fraud Sapping Your Sales Revenue?
You need to take a comprehensive approach. Click to learn more.
These are a few of the most common tactics, but it's not an exhaustive list. As mentioned above, fraudsters are resourceful and dangerously clever. They're always looking for new opportunities to game the system and steal from you. Unfortunately, that means you and your solution providers are always playing catch up, rather than going on the offense against fraud.
What are the Warning Signs?
The key point to remember here is that fraud isn't a singular, self-contained threat. Instead, it's a web of interrelated issues and threats that compound one another and contribute to a larger problem.
Fraudsters deliberately target different weak points with different tactics. For instance, bad actors may target you for email compromise if your IT security isn't up-to-date. If you aren't deploying the right tools and strategies to identify credit card fraud, they may try to run as many transactions as possible, to get away with as much fraud as they can before you catch on.
The bottom line: unless you prioritize credit card fraud prevention and other fraud and abuse detection, the problem will only get worse with time.
So, what should you watch for to identify potentially fraudulent transactions? To start, you should give extra oversight to any transaction that:
Is larger than normal for your business.
Comes from an unfamiliar customer.
Comes from a regular customer, but deviates significantly from their normal ordering.
Includes several of the same items.
Includes high-dollar value items.
Requests "rush" or "overnight" shipping.
Ships to an international address.
Ships to an address that you can't verify with Address Verification Service (AVS).
Ships to the same address as another transaction, but uses a different payment card.
Uses multiple payment methods that have sequential account numbers.
Comes from the same IP address as another transaction using a different mailing address, physical address, or card number.
If any of the above applies it may be worthwhile to subject that transaction to manual review.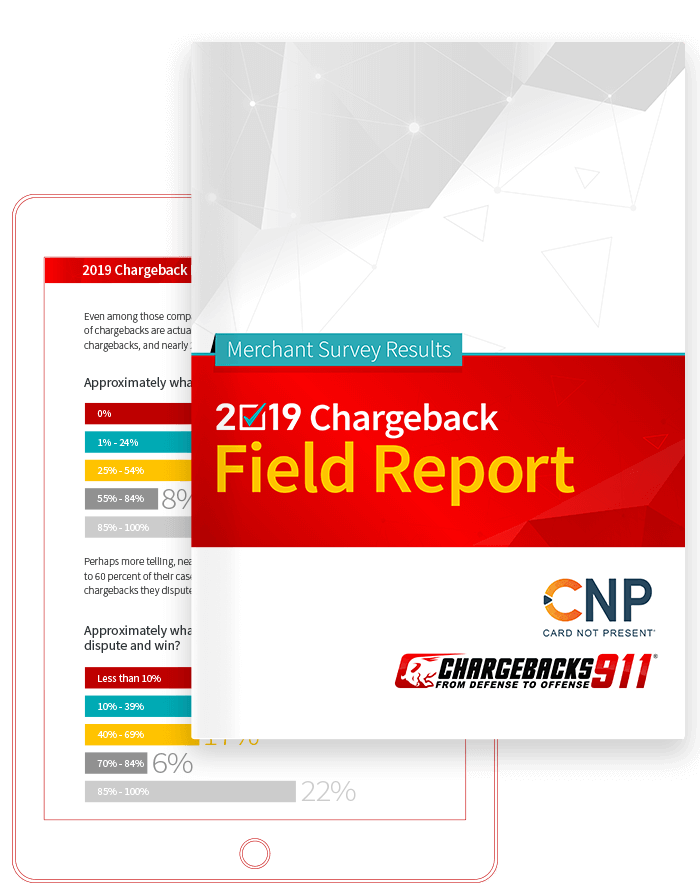 The 2021 Chargeback Field Report
The 2021 Chargeback Field Report is now available. Based on a survey of over 400 US and UK merchants, the report presents a comprehensive, cross-vertical look at the current state of chargebacks and chargeback management.
Free Download
Basic Credit Card Fraud Prevention Tools
By now, you may be asking, what's the best tool to enable credit card fraud prevention? Well, there's a bit of a problem with that premise.
Unfortunately, NO single tool that can work as a reliable solution in every circumstance. Individual fraud tools might be able to stop attacks here and there, but we lack a single answer that can provide comprehensive coverage. The only effective approach to credit card fraud prevention is a multilayer one. Some widely-used tools that should be part of your strategy include:
These are just some of the basics. You also need resources that can help you make sense of the data produced by these frontline credit card fraud prevention tools.
Prevention That Goes Beyond Checkout
There are several other instruments you can leverage to help fight credit card fraud. For instance, embracing mobile wallet apps like Apply Pay works to your advantage here. These apps not only provide more options to your buyers, but they typically rely on two-factor authentication and are often backed by biometric indicators like fingerprint scanning, which makes it hard to spoof.
Fraud scoring is an important automated process that examines dozens of indicators tied to each individual transaction. It analyzes these indicators in aggregate, producing a simple score (typically between 1 and 100) to indicate the relative risk the transaction poses. You can then set your fraud threshold and automatically reject anything above an acceptable level of risk.
Chargeback management is another valuable asset in your arsenal. Tools like Intelligent Source DetectionTM can examine your past chargeback data, pinpointing specific sources that cause your disputes. You can then separate criminal fraud chargebacks from other sources like error or friendly fraud, enabling long-term chargeback reduction.
The important point to remember is that credit card fraud prevention isn't a simple matter of using one or two basic tools. It's an ongoing, evolving, and multilayer practice. If you want to be effective at protecting your business, you need to stay a step ahead of fraud, and always anticipate where criminals might strike next.
---