Mastercard Reason Code 4853: Transaction Did Not Complete
Mastercard chargeback reason code 4853: Transaction Did Not Complete is one of the numeric labels assigned by banks to each customer dispute, indicating the given reason for the claim. We say the given reason because it may or may not reflect the true reason.
Under certain circumstances, Mastercard may allow consumers to reverse a payment card transaction by filing a chargeback. Chargebacks were designed to be a "last-resort" for disagreements that cannot be resolved with the merchant, but are more and more often used as a loophole to commit fraud.
Reason code 4853 refers to the broad category designated as "Cardholder Disputes," meaning the cardholder has contacted the bank claiming that something is wrong with a transaction. The code can be used in multiple specific situations; when necessary, an additional message will be provided along with the reason code to inform the merchant which particular type of chargeback applies to the claim.
In claims featuring a 4853 reason code, one of the possible causes is "Transaction Did Not Complete."
Should Merchants Worry About Reason Code 4853 Chargebacks?
Chargeback questions? We have answers. Click to learn more.
What Is a Transaction Did Not Complete Chargeback?
A chargeback with reason code 4853 may refer to disputes where the customer claims that a charge on their account is invalid. According to the customer, the product or service purchased was never received or used. The cardholder never used the product or service, since they believed the transaction was never processed, and the purchase was never completed.
A "transaction did not complete" chargeback means the cardholder contacted the issuer and claimed all of the following:
The cardholder engaged in the transaction.
The cardholder claims the disputed transaction failed to complete.
The cardholder did not use the goods or services. 
What Can Cause Transaction Did Not Complete Chargebacks?
Let's take a closer look at the circumstances which can lead to a chargeback with a transaction did not complete reason code. For starters, the cardholder is not claiming criminal fraud; they are admitting that the transaction was at least started, and that the legitimate cardholder was involved. For some reason, though, they were under the impression that the transaction was never processed.
The cardholder might believe that the transaction was cancelled at the time, or that the order was not approved. The customer might be surprised when the order was actually delivered.
In that event, why wouldn't the cardholder simply return the item for a refund? Several possible reasons exist, including:
The cardholder is accusing the merchant of trying to force the sale.
The cardholder may not want to pay the merchant's restocking fee or return shipping.
The cardholder waited beyond the merchant's return time limit.
The cardholder finds it easier to deal with the bank than the merchant.
In the case of services, such as online subscription software, the cardholder would be claiming they had never logged on to the server or accessed the services in any way.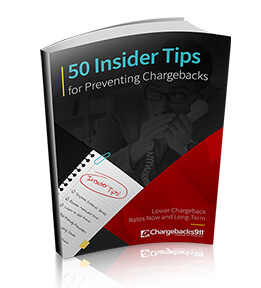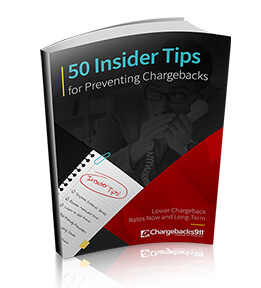 50 Insider Tips to Preventing More Chargebacks
Download our FREE guide that outlines 50 step-by-step effective chargeback prevention techniques. Learn insider secrets that will reduce your risk of chargebacks, increase your profits and ensure your business's longevity.
Free Download
Transaction Did Not Complete Disputes: Conditions and Prevention
Issuers have a limited timeframe to file chargebacks claiming an incorrect transaction amount. Disputes must be filed within 120 calendar days of the transaction processing date.
Obviously, if a business regularly receives legitimate chargebacks claiming a transaction did not complete, there's a problem that needs to be addressed by the merchant. As we alluded to earlier, though, a false reason code may be used to mask an attempt at fraud. Merchants who have evidence showing the cardholder used the goods or services should challenge these invalid chargebacks through the representment process.
The good news is that, because these chargebacks are often the result of merchant error, they are highly preventable. Many such disputes may be avoided by simple best practices, such as:
Sharing contact info; Make it easier to call you than to contact the bank.
Being available by phone: Customers aren't calling to talk to a machine. Phones should be answered by a live person, preferably in 3 rings or less.
Responding immediately to email requests: Customers want to know they're being heard. Respond to email messages right away; at the very least, send an automated reply.
Monitoring social media accounts: Respond to all comments, positive and negative.
Following up on orders and complaints: You can't assume that no news is good news. Ask the customer directly whether they are satisfied.
Keep customers in the loop. Let them know when orders are received, when merchandise is shipped, if an order was cancelled, when they can access a subscription, and more.
Be certain that staff members understand and practice customer-centric behavior. Vigilance and training can go a long ways toward preventing this type of error.
Chargeback Prevention: A Wider View
While merchants can take many steps to help prevent legitimate claims, fraudulent chargebacks are another matter: friendly fraud is post-transactional in nature, meaning there's no sure way to identify it beforehand. Merchants can do everything "right" yet still have a customer dispute filed against them.
So while it's generally more efficient to take a proactive stance when it comes to chargeback management, a truly effective strategy must encompass both prevention and disputing cases of friendly fraud.
Chargebacks911® can help your business manage all aspects of chargeback reason codes, with proprietary technologies and experience-based expertise. Contact us today for a free ROI analysis to learn how much more you could save.