A Review of 2016 Activity Reveals Challenges and Opportunities for Improvement
The payments industry saw tremendous growth and technological advancements in the last year, but 2016 was also riddled with pain points. Taking an in-depth look at what has transpired in the last 12 months can help the industry as a whole experience greater profitability in 2017.
The Most Notable Characteristics of 2016
It is imperative that industry members recognize and reflect on the major events that have transpired this year in order to create a proactive management plan for 2017.
Transactions Mysteriously Declined
Decline activity increased this year. Merchants began to note the subjectivity of declined transactions and made an effort to determine their cause, as significant revenue loss made it impossible to ignore the problem.
---
Acquisitions Heat Up

Acquisition activity and partnerships also increased. Card-not-present portfolios bore critical evaluation. Businesses are forced to analyze if remaining agnostic is a profitable option.
---
Dispute Chargebacks—Or Pay the Price
Mastercard created a new kind of liability shift when they introduced the DAF—Dispute Administration Fee. Now, issuers and merchants are locked in a fierce competition, trying to hold the other entity accountable for costs associated with the chargeback process. Merchants who lose the competition suffer immense financial strain.
---
Visa's Big Changes Create a Guessing Game
Visa drastically altered the way in which they'll process chargebacks. Despite ditching the previously-taken VCR acronym and moving to EDRP (Enhanced Dispute Resolution Process), the network lacked transparency regarding how the process will actually be executed.
---
Lingering Confusion and Lack of Compliance
Restructuring the reason code system introduced more problems than it set out to solve. Banks lack clarity, which compromised compliance. The absence of consistently applied standards makes mitigation even more challenging for merchants.
---
Corporate Uncertainty Caused by Political Activity
Political activity created an abundance of corporate uncertainty. The long-term effects of Brexit, Ireland corporate tax, and the U.S.'s president elect remain unclear. Businesses may or may not benefit from the anticipated war on tax and investment incentives that are expected to ensue.
---
Costco & American Express Sever Ties
The discontinued partnership between Costco and American Express caused revenue loss for both brands. American Express lost revenue from those consumers who only had AmEx cards so they could shop at Costco, and Costco lost AmEx-loyal consumers to online options.
---
Agility of Big Retailers Threaten Small Businesses
The ease in which mega retailers adhere to consumer demands put additional strain on small and medium businesses who couldn't absorb the added costs and risks. Cross-border sales, same-day deliveries, and omnichannel experiences are now the norm—but not everyone can comply.
---
Mobile Commerce Increases Travel Industry Revenue
The travel industry was dominated by mobile commerce. The next generation platform threatened traditional GDS methods. The added flexibility enabled greater add-ons and upsells, which generated higher profit margins.
---
FTC Cracks Down on Sales Method
Consumer acquisition tactics were brought under scrutiny by the Federal Trade Commission, proving unscrupulous sales methods in the payments industry won't be tolerated.
---
Automated Chargebacks Now a Reality
The number of chargebacks filed on transactions totaling $5 or less have increased three-fold in the last year. This indicates issuers are taking advantage of automated chargeback processes.
---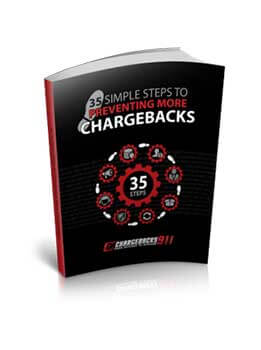 35 Simple Steps to Preventing More Chargebacks
Download our FREE guide that outlines 35 step-by-step effective chargeback prevention techniques. Learn insider secrets that will reduce your risk of chargebacks, increase your profits and ensure your business's longevity.
---
How 2016 Will Impact the Future
For many in the industry, the year's most impactful events passed without notice. It is imperative that industry members—merchants especially—recognize what has transpired and fully understand how it will influence the future.
Threats in the payments and eCommerce industries are dynamic. New dangers emerge daily and can often go undetected for an extended period of time. Taking a proactive approach to risk mitigation can decrease liabilities and limit needless revenue loss.
If you are uncertain about whether your current risk mitigation strategy can withstand the industry's constantly evolving threats, contact Chargebacks911® today. Our experts will review your current strategy and identify complimentary solutions.
It's a pivotal moment for eCommerce merchants—don't try to face the trials of 2017 until you've addressed the challenges of 2016.