Understanding Square Chargeback Rules and Policies
Square, Inc. is a financial company primarily known for its mobile payment service, allowing merchants to accept debit and credit cards on an iOS or Android smartphone or tablet computer. In addition to low fees, transparent workings, and a simplified enrollment process, Square chargeback rules offer merchants a built-in protection policy.
The company promises to defend merchants against the hassles and financial losses associated with chargebacks, but don't assume this means full coverage against disputes.
The Ins and Outs of Square Chargebacks
The brainchild of Twitter co-founder Jack Dorsey, Square has been available in the U.S. since 2010 and already boasts over 2 million users, based on a recent Forbes article. Like PayPal, the service's selling points are flexibility, fast payment, convenience, and ease of use—all of which appeals to small business owners who might not otherwise consider taking cards.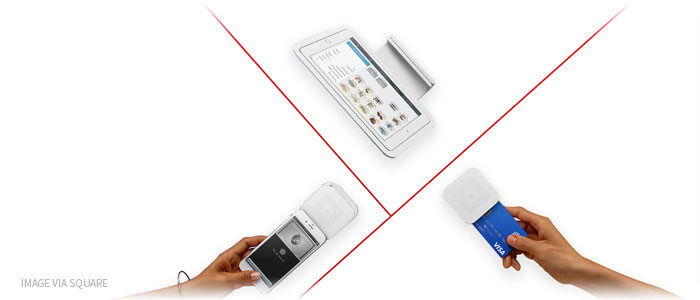 However, this tends to gloss over more complicated aspects of credit card processing.
Square has received many complaints regarding the company's handling of chargebacks. To their credit, the company took steps to correct these issues, including the addition of live phone support and a chargeback protection plan. At the same time, Square's approach to recruiting merchants may be part of the problem: new business takes priority over educating merchants on credit card processing.
Chargebacks and friendly fraud are inherent dangers of card processing, but merchants new to accepting credit cards aren't likely to know that. Square promises users "chargeback protection" and "payment dispute assistance," but getting to the details of these features takes some digging. Even then, merchants unfamiliar with chargebacks may not understand just how limited protections really are.
What You Get: Square Chargeback Rules In-Depth
Square's chargeback protection comes in the form of waived chargeback fees, plus the promise to cover the costs of eligible chargebacks at no cost to the merchant. This is a positive step, and it sounds reassuring on the surface. It needs to be tempered by several caveats, though, starting with fact that Square chargeback rules have a monetary limit.
According to their website, Square's chargeback protection covers up to $250 in eligible sales each month, pending additional information. That means you are protected against a chargeback if:
The items/services in question are eligible for chargeback protection.
You comply with Square's best practices for accepting payment cards.
You submit necessary documentation to file for protection.
The total of all items/services applied is less than $250.
No Coverage Over $250
For merchants selling lower cost, lower risk merchandise or services, this can be quite helpful. Merchants who have higher ticket items, however, might be less excited: a personal fitness instructor who charges $125 an hour, for example, would lose coverage after only two chargebacks.
Scaling Beyond What Square Can Handle?
Click below to see what outsourcing your chargeback management can do.
If your product or service goes much higher up the price scale, things get worse, because the coverage only kicks in for chargebacks of $250 or less. The coverage allowance cannot be used to partially cover transactions over $250; for example, a single chargeback of $250.25 doesn't qualify, even if it's your only chargeback for the month. Unused portions of that allowance don't rollover month to month.
Certain Items are Ineligible
Not all product categories are covered by Square Chargeback Protection; the company exempts certain high-risk categories such as electronics, collectibles, and art. Merchants selling any of these items (and others) aren't protected by the chargeback policy. Other factors may disqualify a purchase for coverage, as well.
Revenue from ineligible purchases is automatically frozen until the dispute process is resolved. That could take up to 90 days for an initial decision, and up to an additional 60 days if the customer decides to appeal. In total, up to five months could potentially pass before you finally see your money returned—assuming it ever gets returned at all.
Chargeback Protection is a Start
The situation is similar across the industry, whether your processor is Square, PayPal, or a more traditional processor. You can't fault Square for at least trying to protect merchants. Chargebacks and friendly fraud are increasing globally at an alarming rate, and all merchants are feeling it.
Square Chargeback Protection is limited. But, by promising to fight chargebacks and absorb even a limited amount of chargeback costs (whether they win the disputes or not), Square has taken more steps to thwart this activity than many other processors.
While it's a gesture of good faith that Square stands ready to help mediate disputes, the company is not made up of representment experts; that's not their business. Square is a payment processor, not a chargeback remediation firm.
DIY: Extensive Effort, Minimal Results.
In the end, if merchants desire an airtight dispute, the responsibility falls directly on their own shoulders. This leads some merchants to opt for handling chargeback management themselves.
It's a good idea on paper, but merchants who choose to fight chargebacks on their own won't win very often. Winning chargeback disputes requires diligence, research, and constant monitoring. Unless you can afford to set aside day-to-day business and focus exclusively on each case, it's nearly impossible.
On the other hand, ignoring chargebacks isn't a good idea, either. Electing not to fight only makes the problem worse, as banks can view non-challenges as a passive admission of guilt. That, in turn, means issuers are less inclined to perform due diligence with the next chargeback.
Fighting chargebacks is the only way to recover revenue and improve the merchant's reputation with issuers. But it's not something merchants can efficiently or effectively do on their own.
Ready for Real Help?
Especially for smaller merchants, Square chargeback rules offers tangible benefits. Their chargeback protection policy is generous and well-intentioned, but it falls far short of providing a true chargeback solution. If you're looking for chargeback management as you scale your business, talk to Chargebacks911® about a free chargeback analysis and guaranteed ROI.