For Amazon Payments Merchants, the Cost of Chargebacks Just Got Higher
Amazon Payments recently announced new and increased fees for merchants who use their services. Amazon claims these fee changes are necessary to compensate for elevated processing costs incurred by the company.
The changes will affect any US merchant who uses Pay with Amazon or Login and Pay with Amazon to process transactions.
Upcoming Changes: What to Expect
According to Amazon's website, the following changes will be implemented.
| Fee Type | Current Rate | New Rate |
| --- | --- | --- |
| Authorization Fee | Refundable | Non-Refundable |
| Cross-Border Processing Fee | 2.9% | 3.9% |
| Disputed Chargeback Fee | $0 | $20 |
These increased rates will immediately apply to any Pay with Amazon account created after July 1, 2015. Merchants who created a Pay with Amazon account before July 1, 2015 won't pay these elevated fees until February 1, 2016.
Why Merchants Use Pay with Amazon
Pay with Amazon (or Login and Pay with Amazon) is a checkout and payment solution for online merchants. Pay with Amazon allows consumers to make purchases with information stored in their Amazon.com account. Amazon tells consumers: "There's no need to create countless usernames and passwords—your Amazon account credentials are all you need."
Consumers are able to use the payment information and shipping addresses stored in their Amazon.com account to shop with participating merchants. There is no need to re-enter the essential information to complete the checkout process.
Pay with Amazon is very mobile-friendly. Shoppers appreciate that they don't need to enter a lot of information using small mobile buttons.
Amazon highlights two main features in an attempt to market its services to merchants. First, both participating merchants and consumers benefit from Pay with Amazon's A-to-Z Guarantee (a fraud detection service).
Second, Amazon promises increased conversions and sales. For example, the following testimonial is shared on the website:
30% of US buyers now elect to purchase via Login and Pay with Amazon, with a 15% higher conversion rate compared to the standard checkout.
One of the Drawbacks: Chargebacks
The company states that Pay with Amazon will "help reduce your costs and protect your business with Amazon's proven fraud protection, at no additional cost to you."
Unfortunately, Amazon doesn't protect merchants from all forms of fraud, nor are all the services free of charge.
Merchants are not liable for chargebacks that result from criminal fraud. However, they are liable for all friendly fraud chargebacks.
According to Amazon Payments, Inc. Customer Agreement, merchants' liability is only waived if the business and transaction meet all of the following requirements:
The customer purchased physical goods. Intangible goods (like services, digital goods, and gift cards) do not qualify for chargeback protection.
The customer disputed the purchase because of an "unauthorized transaction." The use of any other chargeback reason code exempts Amazon from liability.
The merchant supplies all the necessary supporting documentation within the given time limit.
The merchant has not violated the terms of the Agreement.
In all other situations, the merchant must reimburse the customer for the purchase price, shipping and handling, taxes, bank fees, and representment fees.
Additional Financial Strain
Chargebacks have always been a costly problem for merchants. Now, with Amazon's new fees, the problem just got worse.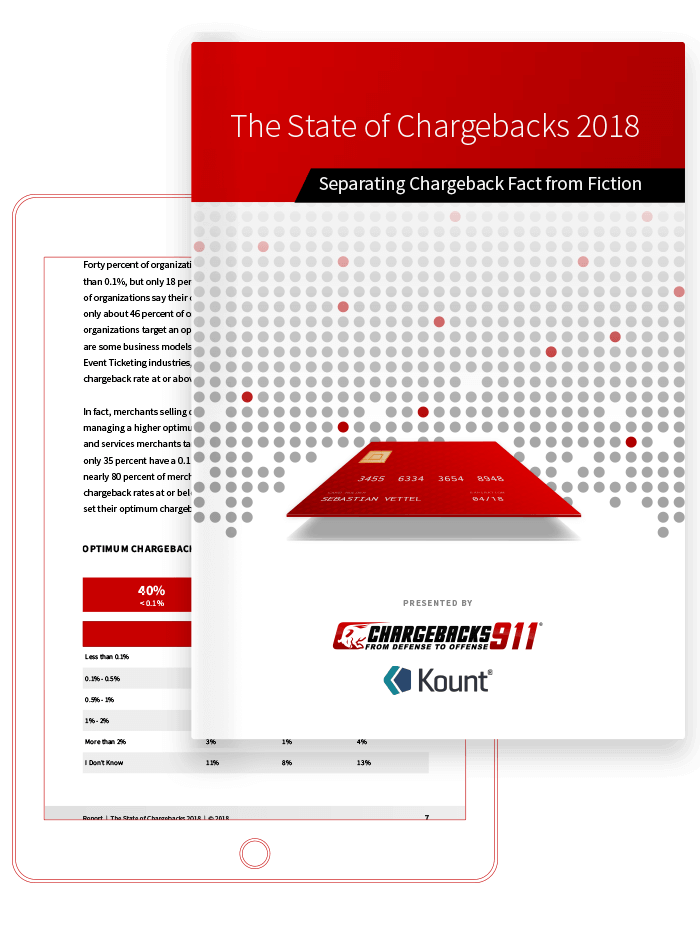 The State of Chargebacks 2018
Launched as a way of collecting and analyzing industry findings, the State of Chargebacks survey reflects the experiences of more than one thousand respondents in the card-not-present space. Download to learn the latest insights on fraud and chargeback management.
Free Download
For each chargeback filed, the merchant loses the original revenue, processing fees, shipping and handling, all future profit potential, and bank-assessed chargeback fees. With Amazon's new $20 representment fees, the merchant must pay a substantial amount for each attempt to recover any profits that were lost to illegitimate chargebacks.
More and more consumers are engaging in a practice called friendly fraud. Consumers use the bank as a middleman, securing a no-hassle refund from their financial institution rather than deal directly with the merchant.
Friendly fraud is a costly epidemic that's spreading through the eCommerce environment. More than 80% of chargebacks are filed fraudulently, resulting in nearly $12 billion in annual losses for merchants.
Successfully disputing friendly fraud is a challenging undertaking; now it is also extremely expensive.
Assuming Fault Instead of Innocence
Friendly fraud certainly needs to be addressed. Amazon's new policy shows these illegitimate chargebacks are costly for them too. However, this new dispute fee punishes innocent merchants. Not enough responsibility is put on the issuing banks and the consumers.
Forcing merchants to foot the bill for expensive representment efforts doesn't solve the real problem. Merchants and banks need to work together to effectuate long-term change, forcing the consumer to rethink any attempts to illegitimately dispute transactions.
Reducing the Risk of Fees
Preventing chargebacks has always been an important business practice. Now, for merchants who use Pay with Amazon in the checkout process, chargeback prevention is an absolute necessity. If you are going to be charged for each attempt at recovering profits, you had better do everything you can to prevent the original chargeback from happening.
If you'd like help managing chargebacks, retaining more revenue, and achieving sustainable growth, let us know. Contact us today for a free chargeback analysis.