Adopting Mastercard Installments May Help You Boost Sales & Revenue
At this point, you've probably seen a "buy now, pay later" option presented to you at checkout a few times.
With the rise of third-party payment apps like Klarna, Afterpay, and Affirm, payment installment plans are a popular option. So much so the big card networks are paying attention.
Mastercard Installments aims to capitalize on the BNPL push. The program offers to make it easier for customers to purchase the items they want without high up-front costs. Merchants, in turn, can enjoy more sales and even protections against some existing eCommerce risks.
In this article, we'll discuss the upcoming Mastercard Installments program: what it is, how it will work, and what potential benefits and drawbacks it presents.
What is Mastercard Installments?
Mastercard Installments

[noun]/* mas • tər • kärd • in • stôl • mənts/

Mastercard Installments is a new buy now, pay later option provided for the Mastercard payments network. The program offers consumers the option to pay for in-person purchases in monthly installments rather than in one lump sum.
Mastercard Installments is not precisely a 'new program.' It was initially introduced and piloted in 2016 (stylized as Mastercard Instalments), anticipating consumer interest in BNPL options.
Why is BNPL so popular? One of the most common answers to that question is that not everyone has a credit card or has the finances to pull off high-dollar purchases out of pocket. BNPL allows consumers a little wiggle room to get the items they want without depriving merchants of revenue.
Chargebacks for Dummies
Chargebacks can wreak havoc on your cash flow and profitability. This book is your guide for preventing chargebacks and, when they happen, fighting them more effectively. Request your FREE paperback copy of Chargebacks for Dummies today!
Send Me My Free Book!
Indeed, the estimated value of global BNPL transactions is expected to top 7.2 trillion dollars by 2025. According to Statista, around 70% of GenZers opt for BNPL at checkout more often than not.
With stats like these, you can see why Mastercard has a vested interest in cornering this market with Mastercard Installments.
How Do Mastercard Installments Work?
Mastercard Installments are accepted across the Mastercard network. It can be instantly used online and in stores. And, it's backed by the security and peace of mind that comes with Mastercard acceptance.
The finer details of the Mastercard Installments platform are to be determined by participating banks. For instance, a bank may let buyers choose a payment plan at the moment of purchase, in-store or online. Or, they may allow buyers to store a pre-approved payment plan in a digital wallet, which they may use later.
The card issuer will set the overall credit limit, monthly installments, and interest rate. For example, a bank may offer to let the buyer pay in four interest-free installments.
This differs from existing credit card programs. Installment cards will not have a cumulative rollover balance—just the individual purchase and the limitations of the terms defined by the issuer.
New opportunities...new challenges.
Don't tackle new technologies without first considering all the implications.
Benefits of Mastercard Installments
Everyone gets something different out of the Mastercard BNPL option. Consumers get increased payment confidence and selectivity without worrying over additional hits to their credit score. Lenders and merchants boosted profits and increased customer confidence in their products and services.
According to Mastercard, the benefits of Mastercard Installments as an option breaks down differently for each party involved:
Mastercard Installments for Consumers
Mastercard's claim: "A seamless experience offered through a choice of lenders where purchases can be made across the millions of merchants that accept Mastercard, backed by Zero Liability Protection. All without the need for a new debit or credit card. Mastercard Installments offers comprehensive consumer protections concerning responsible data use and fee transparency."
What this means:
Customers stand to benefit most from Mastercard Installments. Although, that is not to say that consumer purchasing confidence is a small thing. Cardholder willingness to commit to larger purchases generally translates to higher profit margins for merchants and lenders. The beauty of BNPL options for cardholders is the 'credit by extension' logic, which helps many customers attain items they might otherwise find cost-prohibitive.
Mastercard Installments for Lenders
Mastercard's claim: "Mastercard Installments can help banks, lenders, fintech companies, BNPL players, and wallets see a faster path to market without the cost of building acceptance relationships merchant by merchant. Backed by the security and peace of mind that comes with Mastercard."
What this means:
BNPL can help lenders better connect and engage with their clientele en masse. For many consumers, traditional lending isn't an option. That can encourage many cardholders to ignore banking products altogether. Many previously untapped revenue streams are now open for exploration by offering payment installments.
Mastercard Installments for Merchants
Mastercard's claim: "Mastercard Installments helps merchants scale buy now, pay later offerings to their customers. The implementation is handled by Mastercard and the acquirer with no lift to the merchant to offer this new payment choice and no disruption to the existing customer experience. Mastercard Installments offers the same fraud solutions and consumer protections as other Mastercard transactions. Meanwhile, acquirers can also offer these installments capabilities to their entire merchant base with minimal, simple integration."
What this means:
Merchants ought to be vested in providing as many payment options as feasibly possible to their customers, and for a good reason. Not every cardholder has the same credit score, immediate budget, or interest in applying for the in-store credit lines that might encourage sales. Mastercard Installments lets merchants reach this otherwise untappable market in a mutually beneficial way. BNPL options bridge the gap by allowing consumers to pay down the price of items they couldn't have afforded otherwise.
Mastercard Installments will move products, encourage customer loyalty, and build consumer confidence. In Mastercard's words, "provide access to and support from a new suite of APIs at each step of the BNPL journey, from installment calculation to multiple repayment options."
Overall, BNPL is a boon to eCommerce in general. When 83% of your market has expressed a desire for more businesses to feature installment payment options, it is wise to consider how your company can benefit from that demand.
All of this sounds great. However, there are a few potential downsides to the platform. Mastercard encourages merchants and lenders to be aware of these factors and plan for them accordingly.
Risks Associated With Mastercard Installments
Most great ideas introduce an equivalent set of concerns. BNPL options, no matter how clever or well planned, are no exception to that rule.
Mastercard understands their market, and their name inspires trust in consumers and merchants alike. The company is also aware of the potential pitfalls of its push into BNPL. They want to make sure everyone involved understands and plans for the risks to protect themselves and all parties involved.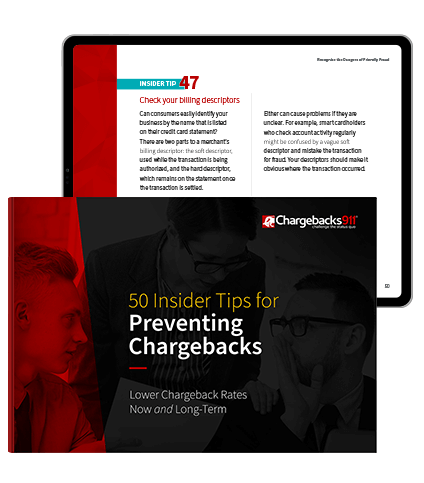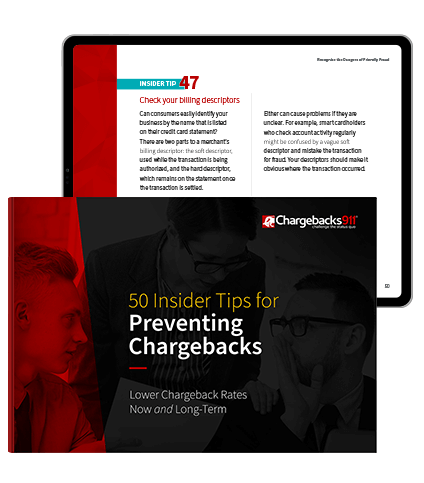 50 Insider Tips for Preventing More Chargebacks
In this exclusive guide, we outline the 50 most effective tools and strategies to reduce the overall number of chargebacks you receive.
Free Download
Some of the potential risks for merchants include:
Costly System Integration
This is no minor issue. Whenever you alter your payment portals, there is a decent expectation of increased cost, whether via staffing or OS or payment terminal alterations. There is still a bit of uncertainty about what the platform will cost to integrate. It's a factor that many merchants might find prohibitive, though.
Liability Exposure
Parsing out payments in increments can lead to a few hiccups for which merchants might not be fully prepared. For instance, consider the threat of elevated liability for fraud and delinquent payments. What if the customer doesn't honor the terms of the purchase? Even with built-in fraud protections and other measures negotiated between lenders and cardholders, issues can arise.
Potential Fees & Risk Exposure
While buy now, pay later chargebacks aren't really a thing, there is still a lot of uncertainty surrounding any new payment option. Merchants are urged to take risk into consideration for Mastercard Installments, and always have a plan to defend against fraud. Don't take BNPL purchases for granted. Preparedness and planning are prerequisites for success when adopting a new technology.
Mastercard Installments will help everyone get what they want while keeping overhead comparatively low. That isn't to say, however, that the switch will be easy or immediately successful.
Merchants and lenders are encouraged to have a solid strategy in place for chargeback and fraud management before they implement any new payment options.
Mastercard Installments is a great, forward-thinking addition to working payment systems. But, to achieve success, merchants must always plan for the eventualities few can fully avoid.
Chargebacks911® is perfectly placed to help you navigate the payments landscape and fight and win against chargebacks. If you think payment industry changes might negatively impact your business, contact us today for a free chargeback analysis.
---