Everything Merchants Need to Know About AmEx, All in One Place
Note: This is the second article in a four-part series that was designed to give merchants a basic understanding of the major card networks. The Chargebacks911 knowledge base contains articles about MasterCard,Visa, and Discover. The blog also contains an article about China's UnionPay.
Today, American Express is best known as a payment card brand. However, the company actually existed more than a century before they ever issued their first credit card.
American Express: A Historical Overview
The company began in 1850 in Buffalo, New York as an express mail service. The company came about as a result of the merger of three different competing companies:
Chargeback management is confusing. Learn how we can help.
Wells & Co.
Livingston, Fargo & Co.
Wells, Butterfield & Co.
Less than two years later, founders Henry Wells and William G. Fargo formed Wells Fargo & Co., after their partners at American Express rejected the idea of extending operations to the young, remote state of California. Despite this, Wells and Fargo remained on the American Express board of directors, and the two companies affiliated in order to increase their nationwide reach.
Before long, American Express was one of the largest shipping companies in the US, dominating the express mail industry throughout New York.
In 1882, American Express moved into the finance industry when they began offering money orders as a way to compete with the services offered by the US Post Office. Nine years later, the company began issuing a new product, the Traveler's Cheque, which would become their iconic cornerstone product for many decades.
On October 1, 1958, American Express officially launched their first credit card. The first runs of cards were printed on paper, with the account number and cardholder's name typed on the card face. The next year, American Express issued the industry's first embossed ISO/IEC 7810-compliant cards made out of plastic.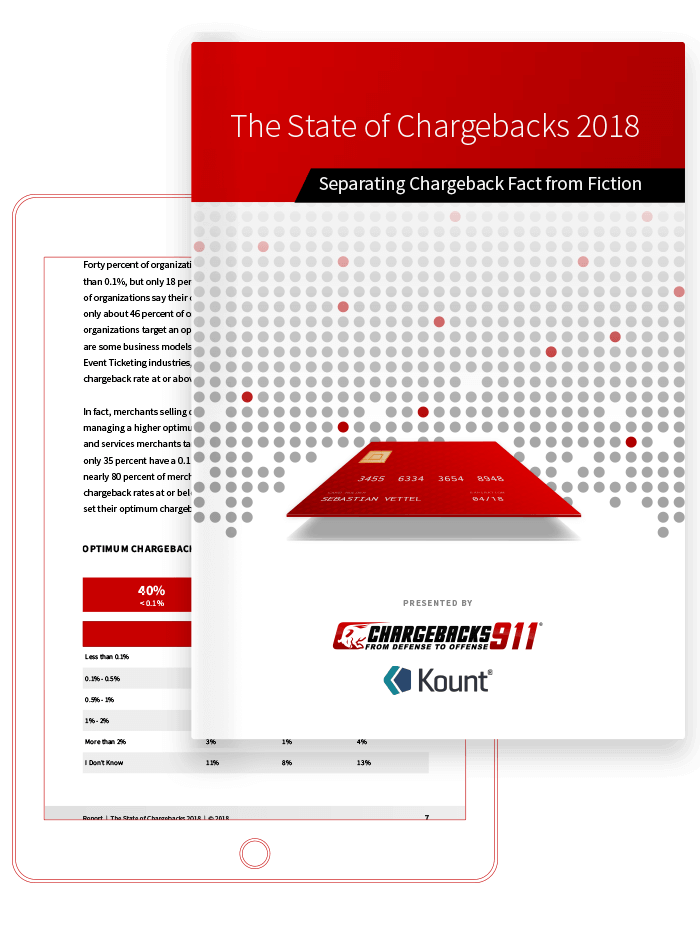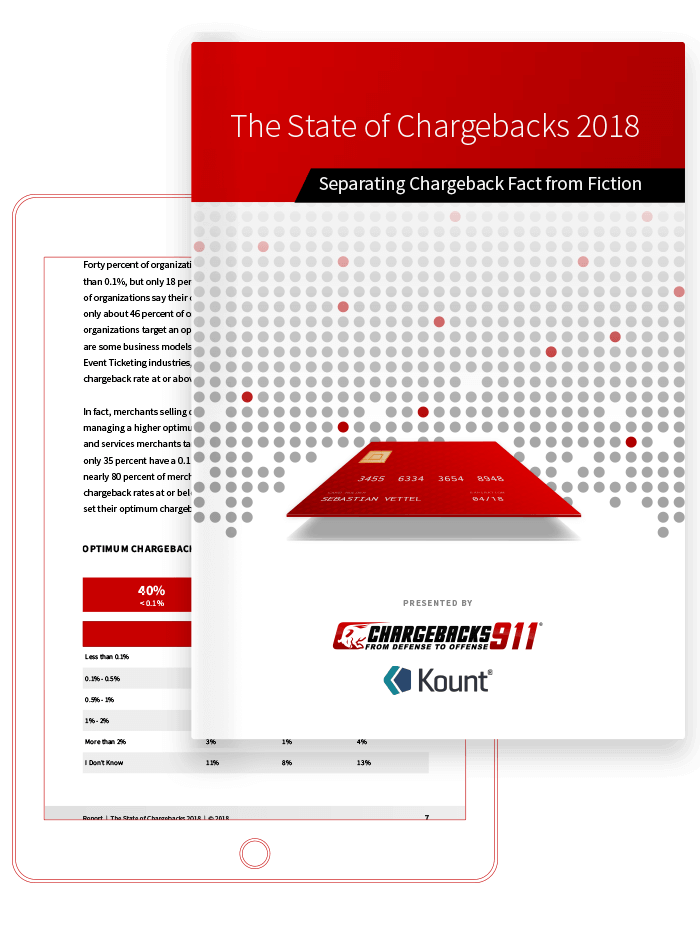 The State of Chargebacks 2018
Launched as a way of collecting and analyzing industry findings, the State of Chargebacks survey reflects the experiences of more than one thousand respondents in the card-not-present space. Download to learn the latest insights on fraud and chargeback management.
Free Download
Behind the Numbers
American Express is the fourth most widely-used card brand globally, behind Visa, MasterCard and UnionPay. Cardholders made roughly 7.3 billion purchases using American Express cards in 2015, which accounted for approximately 3% of all card purchases.
Fact:
There are approximately 7 MasterCard-branded payment cards in circulation for each American Express card. However, American Express has an overall larger gobal credit purchasing volume than all other credit cards besides Visa and UnionPay.
Source: Creditcards.com
There were 108 million American Express cards in circulation as of the beginning of 2015, far fewer than competitors Visa and MasterCard. Overall, AmEx cards represented just 9% of all cards in circulation in the US.
However, American Express demonstrated a higher purchasing volume than MasterCard in terms of dollar amount. This alludes to AmEx cardholders' tendency to have a much higher budget than other cardholders, and reinforces the popular image of American Express as a card for affluent world travelers. To demonstrate, the titanium-cast American Express Centurion® Card famously charges a $2,500 annual fee, and cardholders must spend and pay off a balance of at least $250,000 a year in order to maintain membership.
American Express is not as widely accepted around the world as other networks like Visa. This is due to a combination of different factors, including the number of American Express cardholders, as well as a reputation for charging traditionally higher interchange fees than other networks.
Differences and Similarities to Other Networks
American Express took part in the October 2015 EMV liability shift in the US, along with Accel, Discover, UnionPay, MasterCard, NYCE, Shazam, Star, and Visa.
Like Discover, American Express is an issuing bank with its own proprietary card network. In most cases, an American Express card with be issued by American Express's proprietary bank. This is in contrast to Visa and MasterCard, who are independent card networks disconnected from any issuer.
American Express charges cardholders a 2.7% international transaction fee. While this is lower than the standard rate charged by some issuers, most will also offer travel cards with low or no fee, and banks including Discover, HSBC and Capital One never charge foreign transaction fees.
American Express Card Security
American Express cards feature a 15-digit card number, typically embossed on the front of the card.
Like all other major payment cards, American Express meets ISO-prescribed standards for issuer and industry identifiers. AMEX cards utilize the IIN ranges 34 and 37, identifying them as travel and entertainment cards. This alludes to the American Express card brand's lineage, evolving out of the company's Traveler's Cheque program.
Like most other card networks, American Express cards feature a unique card security code, referred to on AmEx cards as the Card Identification Data (CID). However, unlike cards produced by other networks which print a three-digit code on the card's back, AMEX cards use a four-digit security code which is printed on the card face, just above the card number.
American Express Cardholder Disputes
In certain limited cases, American Express will issue an inquiry to a merchant in response to cardholder questions regarding a transaction. When this happens, American Express chargeback time limits give the merchant 20 days to respond accordingly in order to prevent the inquiry from progressing to a chargeback.
In most instances though, American Express will issue an immediate chargeback when cardholders raise a dispute. The merchant will receive chargeback codes for each dispute, explaining the supposed cause of the chargeback. However, there will little the merchant can actually do.
What Are My Options for Representment?
Unfortunately, representment options involving American Express disputes are limited. The network typically regards a chargeback as a final verdict once issued. The primary exception to this rule is in regard to refunds; AmEx will void a chargeback if the merchant already issued credit to the customer before the chargeback was filed.
Continue the Discussion
Chargebacks911® is happy to provide merchants with a generalized education about payment processing essentials. We strive to discover and share all the latest industry news and regulations.
However, this article does not serve as an official guide, nor does it encompass all the information our chargeback experts possess on the subject of American Express payment processing.
We encourage merchants to contact Chargebacks911® directly if they would like personalized suggestions for optimizing their chargeback management efforts for American Express disputes.