Retail Risk – New York 2016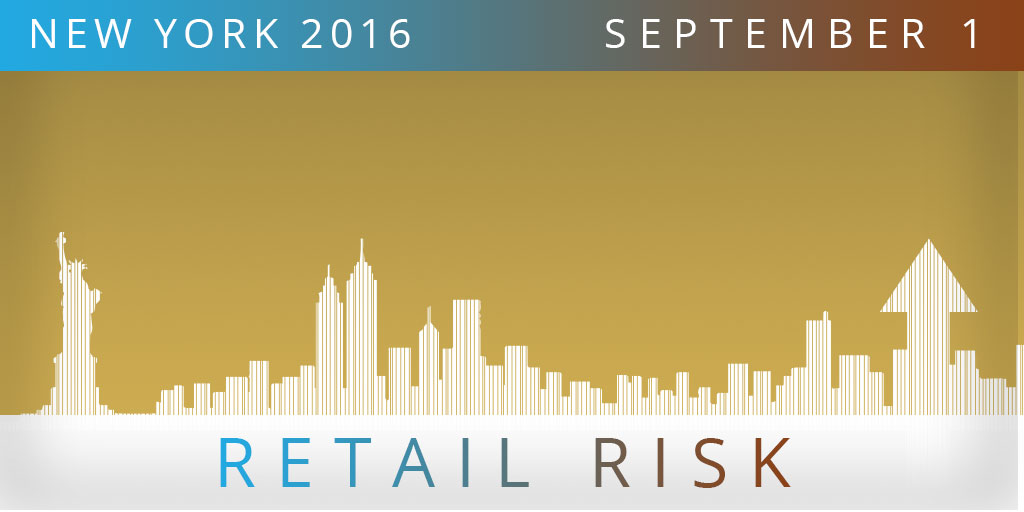 We flew to London in the spring for the Retail Risk – London conference, now we're heading to the New York event this fall.
Another installment in "the world's #1 LP conference series," Retail Risk—New York joins similar conferences in cities including Amsterdam, Oslo, Singapore and Cape Town. The New York event will host presentations and discussions with some of the most prominent figures involved in the loss prevention ecosystem.
The Chargebacks911™ team will be on-hand throughout the event—in fact, we'll be right up front in booth #1. If you're interested in knowing what we can do to help merchants retain more revenue through effective chargeback risk mitigation, contact meetus@chargebacks911.com, or simply stop by our booth during the event.
Chargebacks911™ to Host Both a Workshop and Masterclass
Chargebacks911™ COO Monica Eaton-Cardone will host one of the two workshops, titled Chargeback Management: Identifying and Resolving Today's Challenges. Described by Retail Risk as an "exclusive delegate workshop," this hands-on presentation is sure to be an invaluable resource for anyone involved in loss prevention. Be sure not to miss it!
In addition to the workshop, Monica is also set to host a 30-minute masterclass. During this engaging experience, Monica will introduce attendees to Chargebacks911™ and our one-of-a-kind approach to chargeback management. We hope you'll stop in and learn more about our innovative products.
Retail Risk—New York is free to attend for retailers, academics and law enforcement personnel, and attendees will be provided with complimentary refreshments and a hot lunch. Click here to book your spot.
Retail Risk–New York
September 1, 2016
New York Marriott Downtown
New York, NY
Chargeback Management: Identifying and Resolving Today's Challenges
Monica Eaton-Cardone
September 1, 2016
11:00-11:30am
Chargebacks911™ Masterclass
September 1, 2016
2:45-3:15
Event Recap
Retail Risk—New York was excellent! We were all pleased with the turnout for the Chargeback Management: Identifying and Resolving Today's Challenges workshop, and we feel that we were able to pass along some high-value information.
The masterclass also went over well, and we were happy to have the chance to introduce attendees to the unique services offered by Chargebacks911™. See you next month in the UK for Retail Risk—Leicester!