Merchant Payments Ecosystem 2017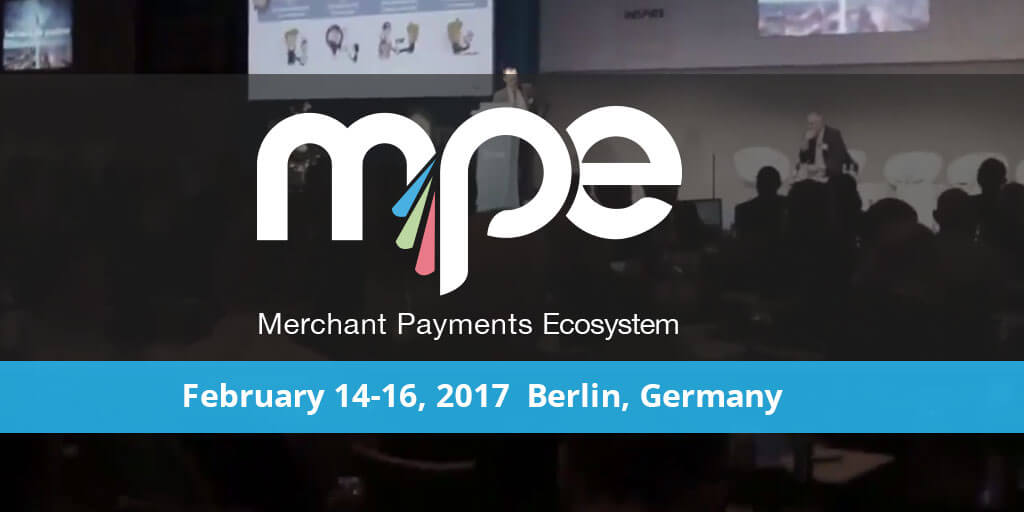 This February, our Dublin-based parent company, Global Risk Technologies™, returns to the Intercontinental Berlin once again for the Merchant Payments Ecosystem 2017.
The Merchant Payments Ecosystem is one of the world's premier events concerning the issue of merchant payments. The MPE is actually three parallel conferences occurring within one massive convention, including:
Payments Ecosystem: Merchant Services & VAS, Acquiring, FinTech, RegTech, M&A
Checkout & Conversion: Fraud, Risk Management, Mobile Payments
mPOS WISE: CX, mPOS Tech
Combined, these three conferences attract more than 1,000 attendees each year, including more than 300 C-level executives.
The event also boasts more than 70 exhibitors, plus over 150 speakers. These speakers will address a wide variety of topics during the three-day event, covering all applicable facets of the payments industry.
Chargebacks911's parent company, Global Risk Technologies™, will be in attendance. Company representatives are set to share cutting-edge, highly-scalable enterprise solutions and specialized consulting for chargeback compliance, risk mitigation and dispute management. You don't want to miss this opportunity to meet with Europe's leading chargeback experts.
For more information, or to arrange a meeting with a representative from Global Risk Technologies™, contact meetus@chargebacks911.com.
Learn more about MPE here.
Merchant Payments Ecosystem 2017
February 14-16, 2017
Intercontinental Berlin Hotel
Berlin, Germany