Dropshipping Explained: A Guide to Benefits and Potential Pitfalls
Dropshipping is a hot topic in eCommerce.  This is large because it helps solve one of the biggest challenges retailers face: inventory management.
Particularly for smaller or niche businesses, having the right amount of the right merchandise at the right time is an ongoing gamble. Inventory management involves interpreting the future market demand and balancing that against what you can afford to buy, or have room to warehouse. Order too much of an item that doesn't sell and it will probably take up shelf space for months before finally being sold at a loss. Order too little of a popular product, and a would-be buyer can easily switch to a competitor's site.
Not having to deal with inventory or physical space in advance also means dropshipping businesses can launch and operate with less capital required. And, since many merchants would prefer to not deal with inventory at all, it's easy to see the appeal. But how exactly does it work?
What is Dropshipping?
Dropshipping

[noun]/dräpˈSHipiNG/

Dropshipping is a retail business model by which the merchant runs an online store, takes orders from customers, then sends the order to the vendor, who ships directly to the buyer. The merchant is not required to buy, receive, store, or ship goods they sell. These operations are outsourced to a third-party vendor, while the merchant effectively operates as a middleman.
Dropshipping can be a viable and lucrative business model. According to a 2017 report, nearly 33% of online stores use dropshipping for fulfillment. The merchant's role is to market products, attract customers, and process orders, while wholesale suppliers take care of everything else.
Dropshipping is flexible and can be used by all types of sellers. It works for individuals with a side hustle, as well as huge brick-and-mortar stores. That said, it's better suited for some situations, such as:
Entrepreneurs
First-time business owners
Retail stores who wish to expand offerings without ramping up their online business
Merchants who need to build a business quickly
Sellers of unique, uncommon, or niche products
Sellers of products with many options in styles, colors, etc.
Companies like Amazon and Zappos started out using dropshipping for at least some of their order fulfillment, thereby proving that dropshipping businesses can become very successful. At the same time, the fact that dropshipping requires minimal startup capital has given many people a false impression that there are no disadvantages to this model.
Some have concluded that jumping into eCommerce is as simple as throwing up a website, contracting with a vendor, then sitting back and waiting for the money to roll in. As you can probably guess, it's not that simple. It's important to look at the big picture before deciding on a dropshipping business model.
Why Are eCommerce Merchants Vulnerable to Chargebacks?
And what can you do to prevent them? Click to learn more.
Benefits of Dropshipping
Dropshipping merchants aren't dealing with many of the mechanics of day-to-day operations. This means they have more energy to focus on growing their business. If you're a former mechanic with an online tool store, for example, you probably understand the qualities which professionals want in their tools. You probably don't understand all the ins-and-outs of inventory management and fulfillment.
There are software solutions that can be of great help. However, there's still a steep learning curve, and you probably can't afford to spend months training yourself before launch. Drop-ship fulfillment makes it easy to start selling with minimal retail knowledge. There are other benefits as well: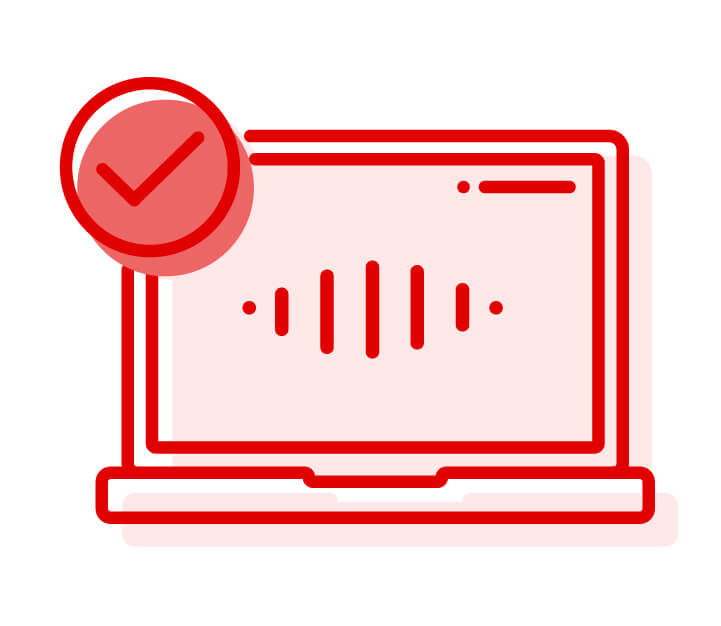 Low Barrier of Entry
Because you only purchase items after receiving an order, you require little up-front investment. A website is all you need to get started, and nearly anyone can do it with a bit of guidance.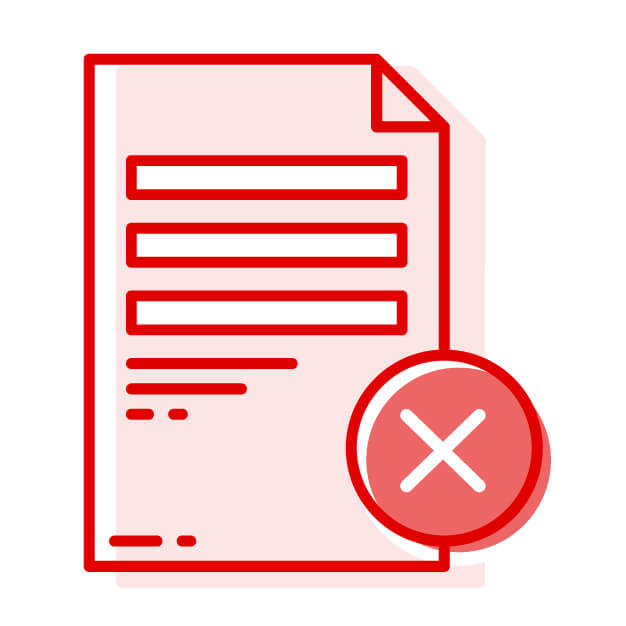 No Inventory
Dropshipping relieves you of the burden of inventory management. Plus, it also means you don't have to worry about purchasing and storing physical inventory.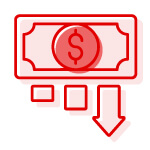 Minimal Overhead
No inventory means no warehouse requirements. Depending on the products or services offered, you can run a dropshipping business with a simple laptop from a home office. Operating costs typically remain much lower than traditional business expenses, even as the business grows.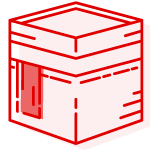 Wider Product Range
(Place the sentence Line here)With dropshipping, what your offerings aren't limited by shelf space. If a shirt comes in 14 different colors, all you need is 14 color swatches for your website. You can afford to offer more variety because items aren't purchased until the point of sale.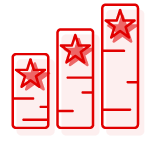 Easy to Scale
Growing a business is easy when you can outsource much of the work. There may be an increase in customer service needs, but you can expand those operations with ease.
Downsides of Dropshipping
Dropshipping sounds great so far. After all, with less work, less hassle, and lower startup and ongoing expenses…what's not to like? As we mentioned, though, there are some distinct disadvantages to dropshipping.
Perception doesn't always match reality, and you need to fully understand the ramifications before jumping into a business: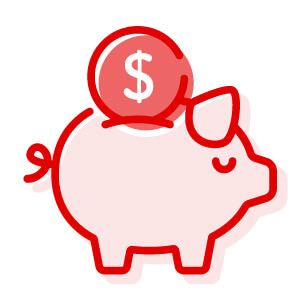 Thin Margins
Minimal startup costs mean more competition, with many merchants offering extremely low prices to gain sales. While your vendor will likely be a wholesaler, you won't get the same wholesale prices as a larger store or chain who buys inventory in bulk. To stay competitive, you need to offer rock-bottom prices, meaning a very thin profit margin.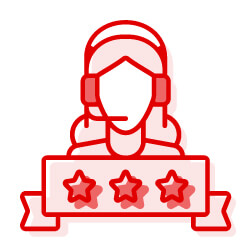 Limited Quality Control
Since products ship directly to the customer, you have no opportunity to inspect orders. You must rely on your suppliers to make your operational functions work seamlessly.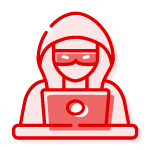 Increased Fraud Risk
Dealing with drop-ship vendors—particularly those based in high-risk markets—greatly increases your risk for falling victim to criminal fraud. Watching for suspicious orders isn't their first priority; they simply pick, pack, and ship orders.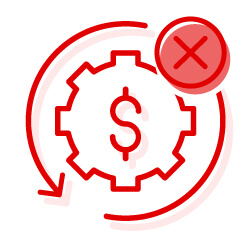 Errors
Even without bad actors, the sheer volume of orders with which wholesalers contend means some mistakes are inevitable. If a customer receives the wrong color, the wrong size, or even the wrong item, they expect you to correct it. Order-packing mistakes, sub-quality products, and/or missing items can be costly, frustrating issues for you.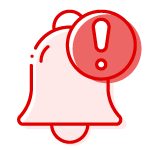 More chargebacks
Growing a business is easy when you can outsource much of the work. There may be an Two of the most common reasons for customer disputes are Merchandise not received and Merchandise defective/not as described. If a fulfillment mistake makes the customer unhappy, they may call you and ask for a refund or correction. More likely, however, they'll simply call their bank and file a chargeback.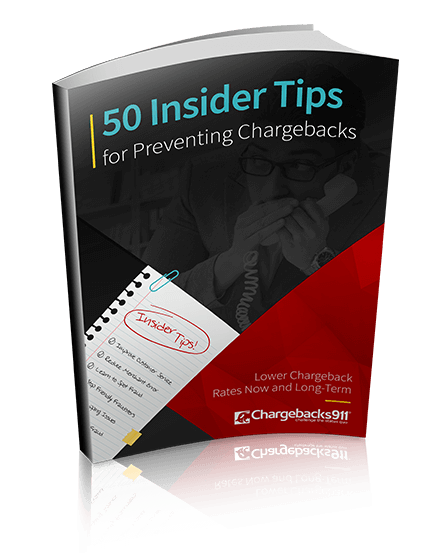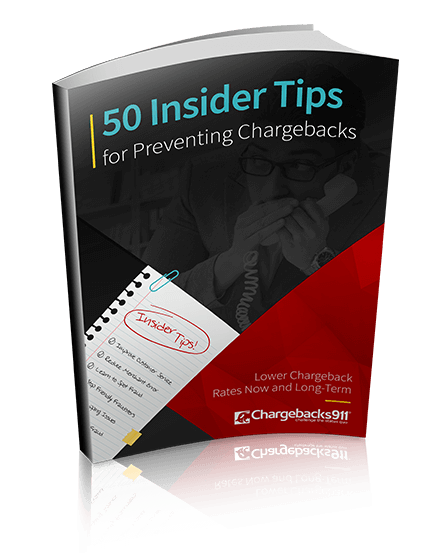 50 Insider Tips for Preventing More Chargebacks
In this exclusive guide, we outline the 50 most effective tools and strategies to reduce the overall number of chargebacks you receive.
Free Download
Final Words
Dropshipping is a workable and proven business model, one that requires less upfront capital and no ongoing inventory management. But that doesn't inherently mean it makes a business easier to grow or sustain, though.
Remember, you are still responsible for marketing, taking orders, and following up to make sure the correct items make it to your customers. And, because you'll have less direct contact with the customer, it can be difficult to manage complaints, returns, and overall customer support. If a customer has an issue, it's your problem, whether you caused it or not.
This lack of fulfillment control, coupled with limited customer interaction, can make it difficult for dropshipping businesses to provide superior customer service. This can lead to a surge in chargebacks, which can cripple your startup before it has a chance to grow.
Unfortunately, preventing and disputing chargebacks associated with drop-ship order fulfillment is complicated. Merchants will ultimately need a comprehensive chargeback management strategy that addresses the issue from all angles. Chargebacks911® has a wealth of experience-based knowledge and expertise in providing cost-effective prevention and risk mitigation strategies. Contact us today to learn more.
---