What Are the Discover Chargeback Time Limits for Merchants & Cardholders?
Are you a merchant fighting an unfair chargeback claim? Or, are you a cardholder dealing with a case of criminal fraud? In either case, Discover card chargebacks come with built-in time limits you need to know about.
Merchants who accept Discover credit cards have probably dealt with a chargeback on Discover transactions at least once or twice. Like other card brands, Discover allows cardmembers to dispute unfair charges. The company's chargeback process, however, can be hard to understand on the merchant side. This is particularly true when it comes to Discover chargeback time limits, which are heavily weighted in the customer's favor.
In this post, we'll explain why Discover is different from card brands like Visa and Mastercard. We'll see what the basic Discover dispute time limits are, and how the dispute deadlines work for both merchants and cardmembers.
Learn More About Chargeback Time Limits
How Long Do Cardholders Have to File a Discover Dispute?
On the consumer side, the official
chargeback time limit
is no more than 120 days from the original transaction or expected delivery date. There are certain exceptions, which we'll cover later in this post.
How Long Do Merchants Have to Fight a Discover Dispute?
Merchants generally have 20 days to respond to an inquiry when a card member contacts Discover about a dispute. The merchant then has 20 days to respond to any subsequent requests. That said, the process is actually much more involved, as we'll see shortly.
Why are Discover Chargebacks Different?
Like American Express, Discover serves as both a payment processor and a card issuer for its own products. Most Discover cards are issued through Discover, meaning these cardmembers are customers of Discover Bank. For them, a chargeback filed with the issuer is effectively filed with the card network at the same time.
Discover does also partners with other issuers, though. In those instances, cardmembers must file disputes with their issuing bank, using a process similar to that of Visa or Mastercard. Here, Discover merely plays the role of card network; essentially a middleman between banks.
How merchants can respond to any given dispute differs depending on the issuer, but there are other differentiating factors to consider, as well. So, let's look at the Discover chargeback time limits for merchants and cardholders in more detail.
Having Trouble with Chargeback Time Limits? We're Here to Help.
Get professional chargeback help with a guaranteed ROI. Click now to learn more.
Discover Chargeback Time Limits: Merchants
When a cardmember disputes a charge, Discover reviews the case and makes an initial decision. If there is sufficient evidence to support the claim, the chargeback is filed and the transaction amount is immediately removed from the merchant's account.
If the company questions the cardmember's claim, however, Discover may send a Ticket Retrieval Request (TTR) looking for additional details. This is less common for consumers with cards issued through Discover Financial. In these cases, the company owns both the issuer and card network, so they will usually have all the documentation they need to make a call.
After receiving a TTR, merchants are allowed to simply accept the chargeback. But, what if they believe a customer dispute is invalid or was issued incorrectly? In these cases, the Discover chargeback time limit allows up to 20 days to present evidence to contest it.
If Discover is functioning as the card issuer, they have 30 calendar days to file an appeal. At that point, the merchant has another 20 days to submit additional evidence. If the case moves into arbitration, they have 45 calendar days to respond.
Another thing to keep in mind is that the time windows presented here don't only apply to the merchant. Other parties, such as acquirers and processors, may also have actions to perform in the same timeframe. Thus, they have the power to impose shorter timeframes on the merchant in order to give themselves more time to act.
Discover Chargeback Time Limits: Cardholders
The company offers little formal information on Discover chargeback time limits tied to specific reason codes.
As we mentioned, the official chargeback time limit is 120 days. It's also worth noting, however, that Discover has historically seemed reluctant to put hard timelines on customer disputes. It's possible that cardmembers may be able to dispute charges well beyond the suggested time limit, depending on the circumstances.
Exceptions to Discover Chargeback Time Limits
Discover's 120-day limit to filing chargebacks applies to most cases. But, if the issuer submitted a retrieval request, and the request process goes beyond the 120-day deadline, the issuer will have 30 more days to file a chargeback.
This possible extension is standard procedure. However, there are three reason codes where the rule does not apply. These Discover card reason codes include:
AT: Authorization Noncompliance
LP: Late Presentation
IN: Invalid Card Number
Disputes with one of the above reason codes are limited to 120 days.
Chargebacks for Dummies
Chargebacks can wreak havoc on your cash flow and profitability. This book is your guide for preventing chargebacks and, when they happen, fighting them more effectively. Request your FREE paperback copy of Chargebacks for Dummies today!
Send Me My Free Book!
There are a few other types of Discover chargebacks with non-standard Discover chargeback time limits, of which merchants and cardholders should be aware:
05: Good Faith Investigation Chargeback
Sometimes, a cardmember may not realize they are the victim of fraud until well past the allowed chargeback time frame. In these situations, the issuer has up to two years to initiate a "good faith" investigation into the fraud claim.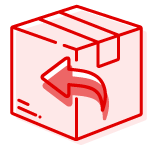 RG: Non-Receipt of Goods, Services, or Cash
Disputes with this reason code are still limited to a 120-day filing window. The start date for that window can vary, though. For example, if there was a scheduled delivery date for the order, then the timeframe starts on that date. Otherwise, the Discover card chargeback time limit starts at the transaction processing date. It's also important to note that the issuer cannot file the chargeback until at least 15 days after the processing date.
A chargeback cannot be initiated more than 540 days after the transaction date in either of these situations.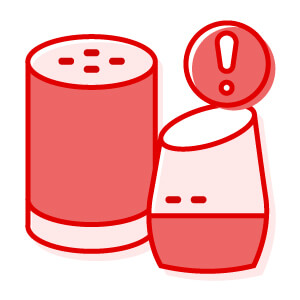 RM: Cardholder Disputes the Quality of Goods or Services
These chargebacks fall under the standard 120-day timeframe, but they have an additional limitation. If the cardholder claims that the merchandise is counterfeit, the 120-day window starts on date the cardholder learned the merchandise was counterfeit.
If the cardholder claims the terms were misrepresented, the 120-day window starts on the scheduled delivery date. In both cases, the chargeback cannot be initiated more than 540 days from the transaction date.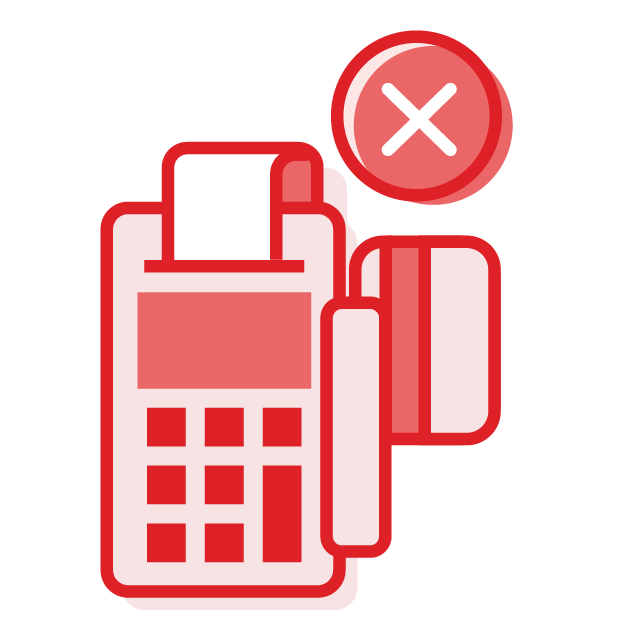 RN2: Credit Not Processed
A chargeback can be initiated within 120 days from any of the following events:
The date the transaction was processed.
The date shown on the credit receipt.
The date purchased goods were returned.
The date services were cancelled.
The date of the event (or reservation).
A chargeback cannot be filed for at least 10 days after the date of a reservation, cancellation, or return. A chargeback also cannot be filed more than 540 days beyond the point at which the interaction began.
Also, remember that the point which qualifies as "Day One" will reset at each stage of the chargeback process. So, while the time limit on chargebacks is predetermined, it will still move around as one progresses to a different stage of the dispute:
Working With Discover Dispute Deadlines
Discover card dispute time limits are confusing…much like many other parts of the Discover card dispute process. Without knowing how different factors affect the timeframe, however, merchants are much more likely to miss a deadline and automatically lose a case.
If you're a merchant, outsourcing chargeback management to the right professionals can free up time and ensure a much higher win rate. In fact, Chargebacks911® offers a guaranteed ROI for all chargeback disputes we compile on your behalf. Contact us today to learn more about recovering revenue amid restrictive Discover chargeback time limits.
FAQs
Does Discover allow chargebacks?
Yes. As per the Fair Credit Billing Act of 1974, card networks are required to have a process in place to reverse charges for consumers in cases of fraud. Like other card networks, Discover uses the chargeback process to do this.
What are Discover chargeback time limits? How long can you chargeback Discover transactions?
The Discover chargeback time limits can vary. In most cases, cardholders have 120 days from the original purchase date to dispute a charge. For merchants, evidence and documentation to support a case must be submitted within 20 days of the date the chargeback (or inquiry) issued.
How long do Discover chargebacks take?
This depends on the situation. Some Discover chargebacks can be resolved in a matter of days. If the merchant wants to dispute the charge, though, it could take weeks, or even months, for a dispute to be resolved.
What happens if I have too many Discover disputes?
If a merchant's Discover card inquiry rate is too high, any customer disputes will escalate to the chargeback stage. If the inquiry rate remains high, they may face additional restrictions.
---