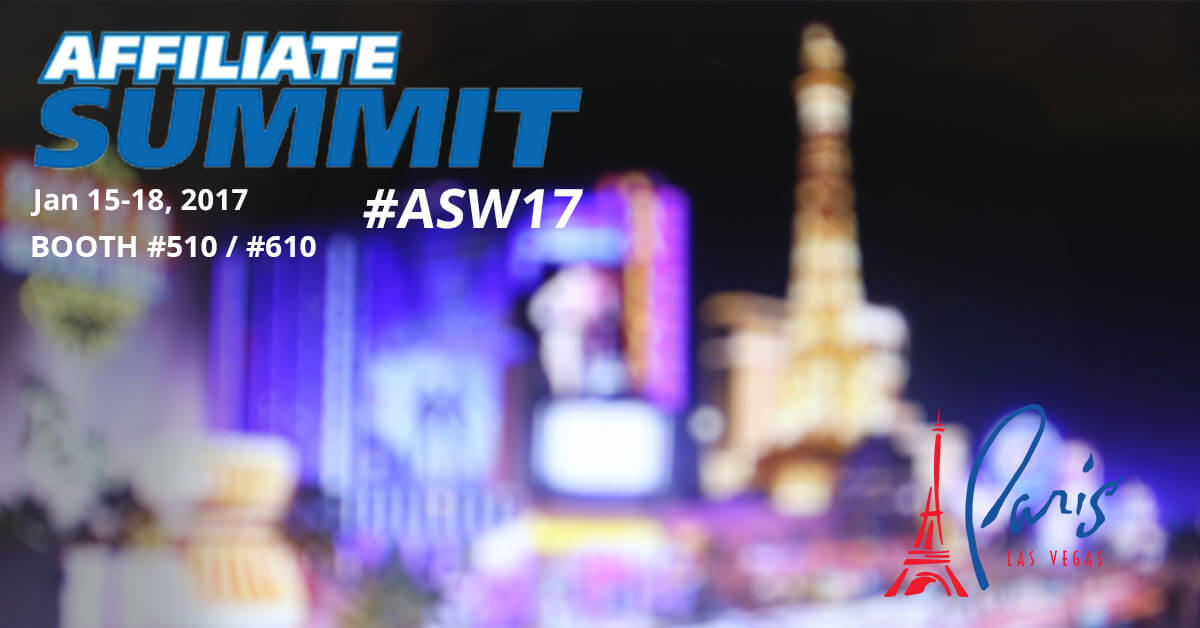 The Chargebacks911® team will be at Affiliate Summit West in Las Vegas this January. We look forward to showing West Coast merchants and advertisers how our dynamic solutions effectively mitigate affiliate fraud to ensure greater profitability.

Conference organizers expect upwards of 6,000 attendees, making Affiliate Summit West one of the premier events for the U.S. affiliate marketing industry--and Chargebacks911 is honored to be involved in several different ways.
We will be exhibiting at the conference, so please make a point to stop by booth #510 to discuss the latest affiliate fraud trends and threats with our chargeback experts.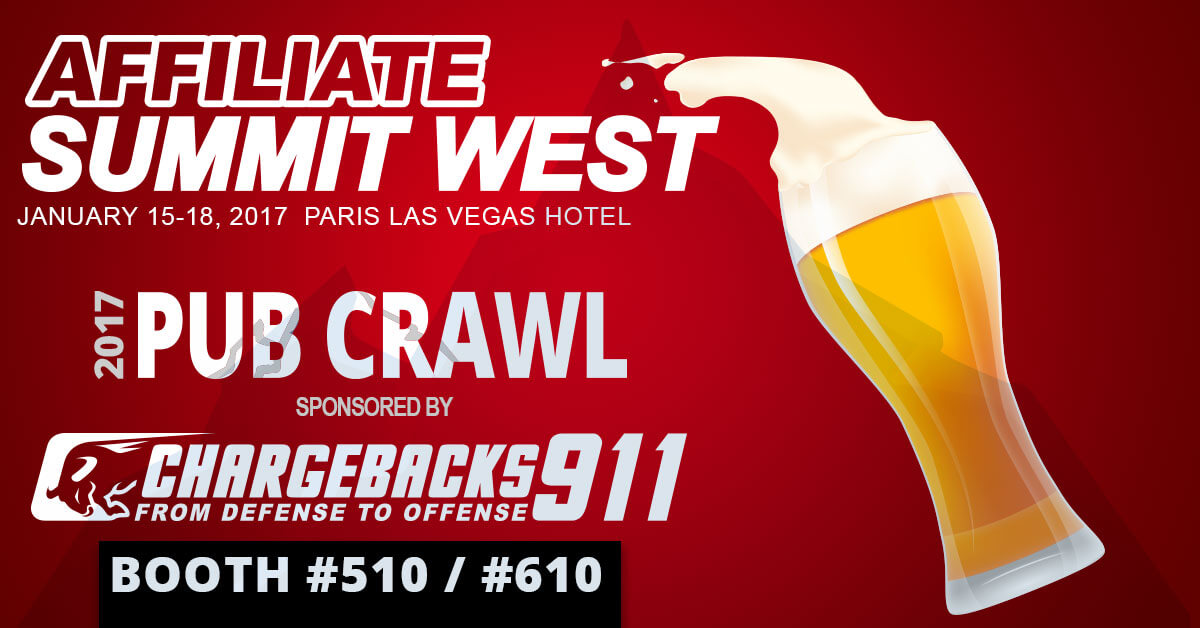 Chargebacks911 will also be participating in the Affiliate Summit West Pub Crawl. From 2-4pm on Tuesday, our booth will host complimentary beer and wine.
We encourage attendees to meet with our on-site experts to discuss available affiliate fraud management options. Chargebacks911 is able to help advertisers successfully reduce risk, cut costs, and recover more revenue--without increasing false positives. If you'd like to see how a personalized plan would impact your campaigns, schedule a meeting with one of our team members by emailing meetus@chargebacks911.com. We guarantee ROI, so you have nothing to lose!
Click here to learn more about Affiliate Summit West 2017.
Affiliate Summit West 2017
January 15-18, 2017
Paris Las Vegas Hotel
Las Vegas, NV
Booth #510 & #610
Event Recap
Affiliate Summit West 2017 was a fantastic experience, raising the bar once again for this semi-annual program series. The pub crawl was a great success, and we enjoyed an engaged and enthusiastic response throughout the entire conference.
We'd like to thank the event organizers for assembling yet another excellent event, and we look forward to working with them again this summer at Affiliate Summit East.
If you'd missed us at Affiliate Summit West but would still like to know about Chargebacks911's innovative revenue-retaining solutions, contact us anytime here.