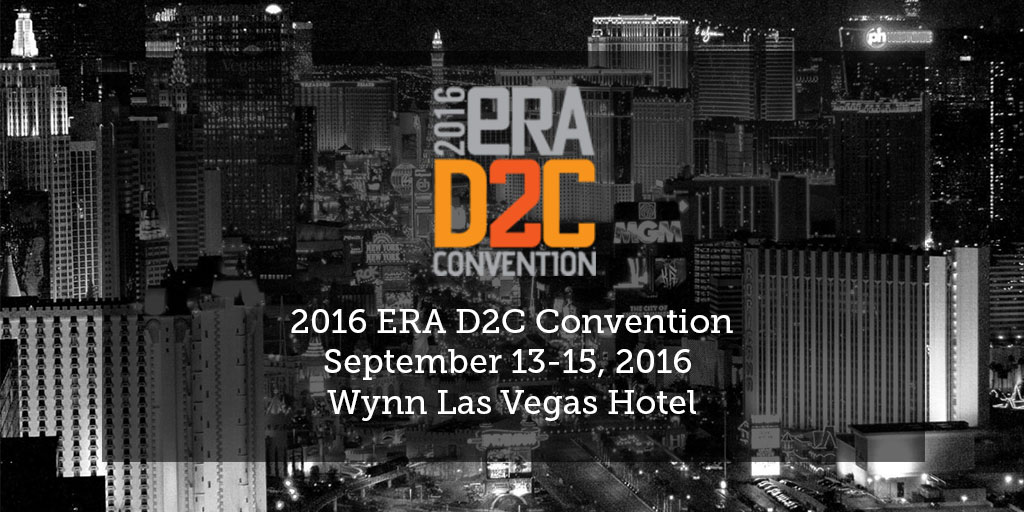 Several of our Chargebacks911® representatives return to Las Vegas September 13-15, 2016 for the Electronic Retailing Association D2C Convention. Come on out to the Wynn Las Vegas Hotel to see what our innovative services can do to benefit eCommerce retailers of all sorts.
The convention is billed as "the industry's largest global event," drawing more than 3,000 direct-to-consumer retailers and industry figures from around the globe. Beginning with the D2C golf tournament the day before the event's official opening, the following three days offer an extensive list of panels, masterclasses, keynotes and networking opportunities. The week's culmination is the Moxie Awards™, honoring the year's greatest achievements and innovations in direct-to-consumer retail.
If you're attending the 2016 ERA D2C Convention and would like to have a quick meet & greet with one of our reps, contact meetus@chargebacks911.com, or fill out our sign-up form. Learn more here
2016 ERA D2C Convention
September 13-15, 2016
Wynn Las Vegas Hotel
Las Vegas, NV
Event Recap
The 2016 ERA D2C Convention was excellent—we'd like to give a big thanks to the organizers at ERA for bringing us this fantastic three-day event!
Chargebacks911® CEO Gary Cardone spent all three days at the convention. In his words, "This year's ERA D2C was a great time. I had the opportunity to meet with some really fantastic people—can't wait until next year!"
We'd also like to congratulate all of the winners of the 2016 Moxie Awards. Great job, everyone!